Finder is committed to editorial independence. While we receive compensation when you click links to partners, they do not influence our content.
Yamaha motorcycle insurance rates
High theft rates means you may need more coverage.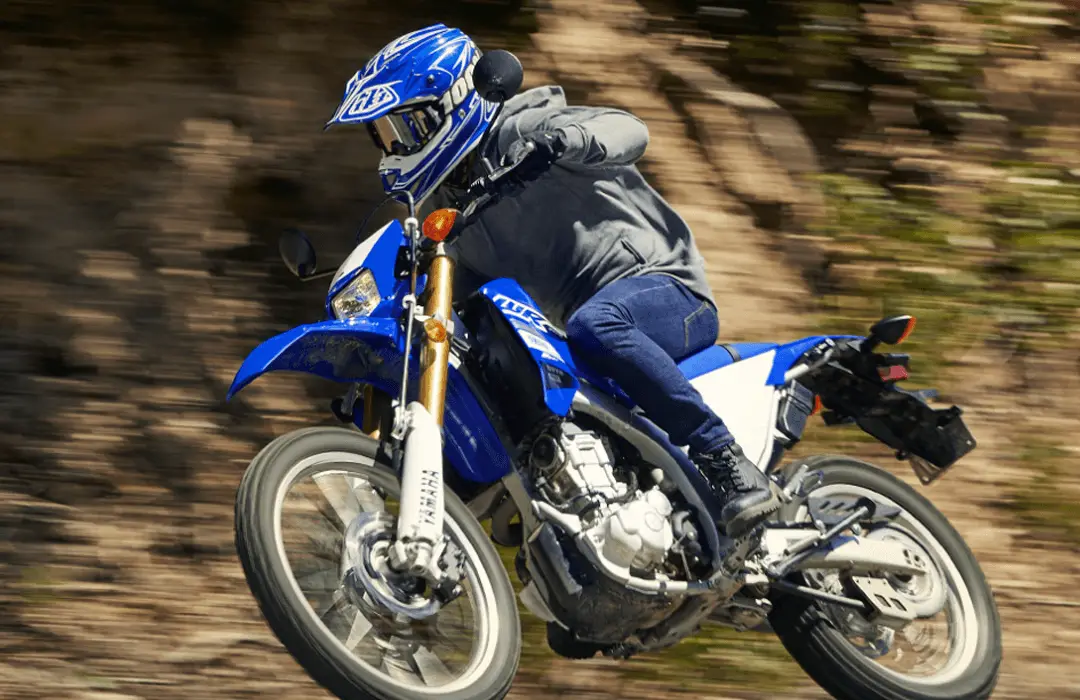 How much is Yamaha insurance?
Insuring a motorcycle typically costs less than insuring a car, with the average motorcycle premiums ranging from anywhere from $280 to $900. And with Yamaha being the second-most stolen bike in the US, you might consider adding comprehensive coverage to your plan.
Yamaha motorcycles have relatively low prices, so expect to find affordable motorcycle insurance, barring any personal factors like a sketchy riding history. For example, a 30-year-old with a couple years of riding experience living in Florida looking to insure their YZF-R6 can find basic coverage prices ranging from $92 a month, up to $215 a month for full coverage with all the bells and whistles.
Top Yamaha models
Motocross
Cross Country
Trail
Dual Sport
Supersport
Sport Heritage
Adventure Touring
Sport Touring
Scooter
How to compare insurance for Yamaha motorcycles
Factors that can determine the cost of your policy can include:
MRSP. Yamaha can cost between $1,000 and $27,000 . The more expensive your bike, the higher your premium.
Theft rates. Yamahas have a high theft rate — the second highest after Hondas. Your insurance will be higher, and adding on comprehensive coverage might be a good idea.
Coverage options. Liability-only insurance is cheap, but it could leave you underinsured. Consider adding collision and comprehensive if you drive a newer Yamaha or it's your daily ride.
Deductible. You can save money on your premium by choosing a higher deductible. But make sure that higher deductible won't put you in a financial hard spot if you ever need to make a claim.
Discounts. Most insurance providers offer discounts — some more than others. When comparing insurance companies, look for opportunities to save, like for staying accident free and insuring more than one vehicle.
Membership discounts. Many insurance providers offer discounts to members of riding organizations, like Yamaha's STAR Touring and Riding club.
Warranty. Your Yamaha comes with a one-year unlimited mile warranty on repairs, but it doesn't come with towing. You might want to consider adding roadside assistance to your insurance policy to be covered if you ever need a tow.
Yamaha car insurance rates by model
| Model | Monthly Insurance Rate | Base motorcycle price |
| --- | --- | --- |
| Motocross | $83 | $6,599 |
| Cross Country | $94 | $9,599 |
| Trail | $83 | $4,449 |
| Dual Sport | $83 | $6,699 |
| Supersport | $492 | $17,399 |
| Sport Heritage | $75 | $7,999 |
| Adventure Touring | $127 | $15,099 |
| Sport Touring | $160 | $16,399 |
| Scooter | $76 | $3,499 |
Get motorcycle insurance for your Yamaha
Bottom line
To get a deal on your insurance premium for this popular ride, see if you qualify for discounts and get the coverage you need. Compare your options from a number of providers.
Frequently asked questions about Yamaha insurance
More guides on Finder