Finder is committed to editorial independence. While we receive compensation when you click links to partners, they do not influence our opinions or reviews. Learn how we make money.
The 11+ types of credit cards you should know
There's a card out there for everyone, no matter your financial situation.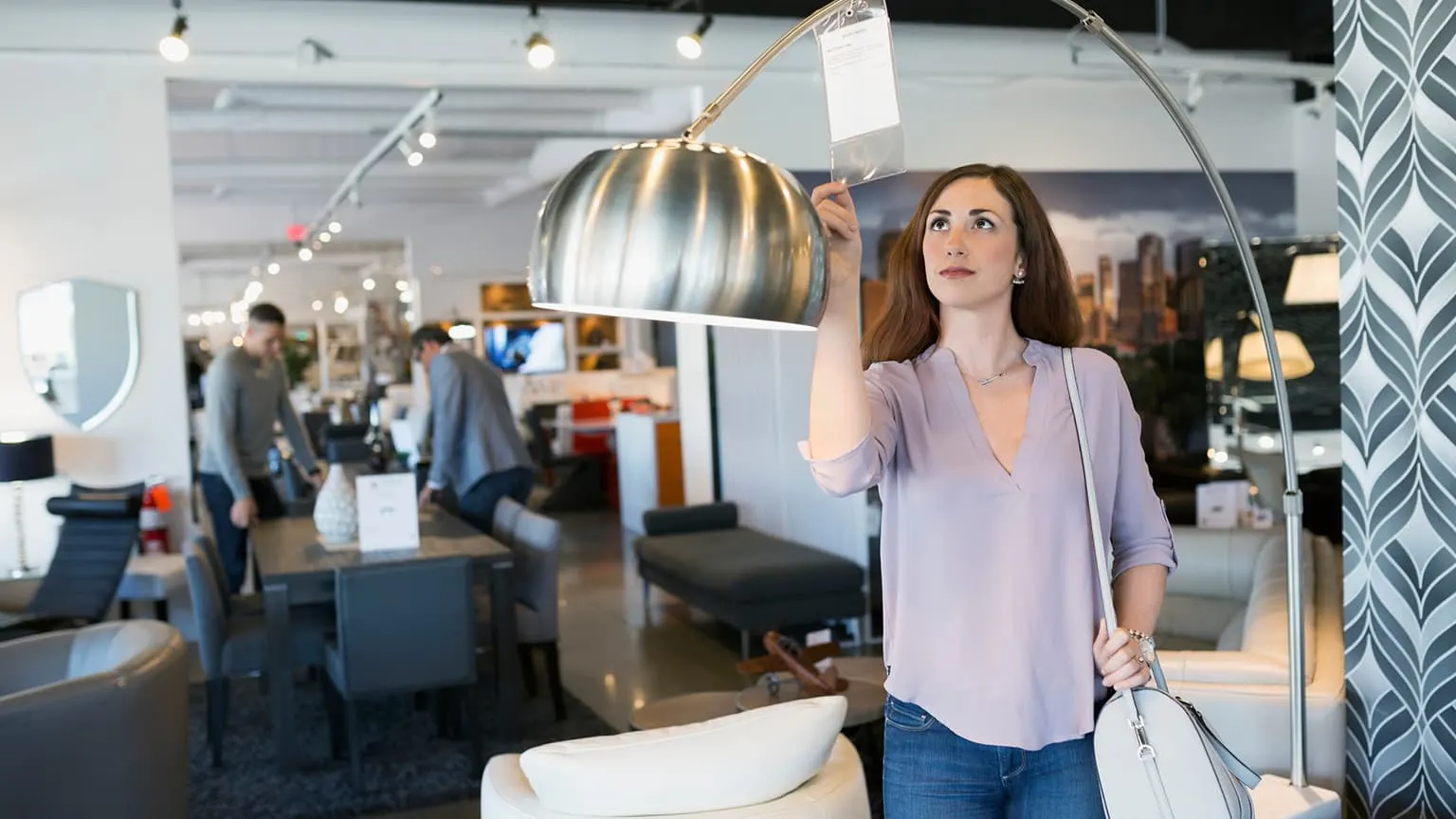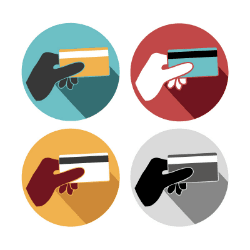 Confused about which credit card to get? It's time to clear the air with our guide to the different types of cards on the market.
Once you've finished reading, you'll know which type of card is best for you. Then you can compare the best credit cards within categories, finally settling on one. With any luck (and the right credit score), you'll soon receive a shiny, new card in the mail.
Types of credit cards at a glance
| Card type | Card purpose | Examples | For… |
| --- | --- | --- | --- |
| Standard credit card | General use for everyday spending | Cards with no frills and reasonable rates | The average spender |
| Rewards cards | Earn cash back and travel perks | Cards with signup bonuses, miles, and more | Travelers, families and higher credit scores |
| Credit repair cards | Help build or rebuild your credit | Secured credit cards and prepaid cards | People with bad credit or no credit |
| Specialty cards | Varies by card | Business credit cards, store credit cards, etc. | Specific types of users |
Our pick for credit card offers
See Rates & Fees
Compare credit cards
Standard credit cards
Standard credit cards are what you might imagine when you think of "normal" cards. They don't come with the bells and whistles of rewards cards, but they tend to offer solid benefits like a long introductory APR.
Two popular kinds of standard credit cards
Low interest cards
A low-interest card may mean one of two things:
You'll get a low interest rate forever, like an 8% fixed-rate APR. (The average credit card APR hovers around 16%.)
You'll get a long intro APR period. For example, you could get a 0% purchase APR for 18 months. After 18 months, the APR might go up to 20% — at which point your card isn't really a low-interest card anymore).
A low-interest card is useful if you like to pay your balances over long periods of time. It's also a good choice if you're making an expensive purchase soon and need time to pay it off.
Low interest credit cards guide
Balance transfer cards
A balance transfer card gives you a sweet incentive to move your debt to another card provider. Namely, it offers a low interest rate on balance transfers — often 0% — for a long time. Pick up a balance transfer card if you need to get away from high interest rates for a while.
For example, consider the Citi Simplicity® Card, which offers a 0% intro APR on balance transfers for 18 months. You could transfer all of your credit card debt to the Citi Simplicity® Card and pay no interest on it for almost two years. In the meantime, you can slowly pay off the debt over time.
Rewards credit cards
For most people, rewards cards bring all the fun. You don't just get the convenience of a credit card — you also get perks for spending money on certain categories, such as gas or restaurants.
For all rewards cards, you'll typically need a good to excellent credit score of 680 or higher.
Two popular kinds of rewards cards
Cash back cards
Cash back cards return a percentage of your spending back to you. For example, if you spend $10,000 on your card and get 1% cash back, you'll receive $100.
Typically, you'll receive a check at the end of the year, or you can use your cash back as statement credit.
Cash back credit cards guide
Travel cards
As you spend with a travel card, you'll receive points or miles that you can later redeem for travel around the world.
You'll usually find three types of travel cards: general, hotel and airline cards.
General travel cards offer rewards that you can spend on a variety of travel expenses. You can often redeem rewards for flights, hotels, cruises and even rental cars. Because these cards are flexible, they're very popular among travelers.
Travel-card points and miles can pack a punch.
Some cards (like the Capital One® Venture® Rewards Credit Card) let you redeem points and miles for statement credit. Other cards (like the Chase Sapphire Reserve® and the American Express® Gold Card) have their own travel programs that you can spend points in.
Chase Ultimate Rewards, for example, is a fan-favorite travel program. When you book travel through it using points from the Chase Sapphire Preferred® Card, your points are worth 25% more. And if you use points from the Chase Sapphire Reserve®, your points are worth 50% more. That's a lot of extra points to play with!
Credit repair cards
If your credit score is too low to qualify for a rewards card, look for a credit repair card. This type of card is relatively easy to get. It won't offer eye-popping rewards, but it'll allow you to build your credit slowly.
Three popular kinds of credit repair cards
Secured cards
A secured card is an excellent option if you have poor credit. You'll need to put down a security deposit to open the card. However, you have a good chance of being approved for it, and you can get one even if you've had a bankruptcy. Best of all, you can use it to build your credit as long as your card provider reports your payments to the three major credit bureaus.
Compare the best secured credit cards
Subprime cards
Subprime cards are aimed at customers who can't get credit anywhere else. Unfortunately, they often come with expensive activation fees, high APRs and shady terms.
Consider getting a secured card instead, or apply for a personal loan if you need funds quickly.
Compare the best subprime cards
Prepaid cards
The easiest way to understand a prepaid card is to think of it like a gift card. Before you can use one, you have to load it with funds. Then just swipe it like a normal credit card.
Unlike a normal card, however, you don't use a prepaid card to borrow money: You're only allowed to spend the funds you've preloaded. Once you spend the money, you have to reload your card before you can use it again.
Compare the best prepaid credit cards
Specialty credit cards
Four popular kinds of specialty credit cards
Business credit cards
A business credit card typically gives more points or miles on business-related expenses, such as office supplies, phone bills and dining. It may also offer additional business perks like free employee cards, higher credit limits and expense reports. This type of card is a good choice if you want to separate your business and personal expenses.
Compare the best business credit cards
Student credit cards
As a college student, it's an excellent idea to get a credit card. You can start building your credit well before you need it, and you can learn how to manage your money wisely.
You might not have a credit history yet, which means it could be tough to be approved for most credit cards. That's where a student credit card can help — it's designed for someone new to credit.
You won't find amazing rewards with this type of card, but you can use it to build your credit.
Compare the best student credit cards
Store credit cards
You can use a store credit card only at specified stores. For example, if you get the Hot Topic Guest List Credit Card, you can only use it only at Hot Topic.
Beyond that restriction, you can use the card like a normal credit card, charging purchases to it and carrying a balance if you'd like. This type of card typically offers store-specific perks to keep you coming back, such as certificates for store credit.
Gas credit cards
If you spend a lot on gas, consider a gas credit card. You'll find general gas cards that offer rewards on gas spending no matter which brand you choose. (The Blue Cash Preferred® Card from American Express is an excellent pick.) You'll also find brand-specific cards that reward you for pumping at specific gas stations.
A general gas card often gives you cash back when you spend on fuel. For example, the Blue Cash Preferred® Card from American Express gives you 3% cash back at US gas stations. On the other hand, a brand-specific card will likely give you fuel credits or a discount on fuel — say, $0.05 off each gallon of fuel.
Keep in mind that some gas cards are like store cards, limiting purchases to fuel at specific gas stations.
Compare the best gas credit cards
What is a charge card?
When you think about credit cards, you're probably thinking of cards that you can carry balances on. But there's another lesser-known type of credit card: the charge card.
With a charge card, you can't carry a balance — you have to pay your card bill in full each month. Because of this, a charge card isn't a good choice if you need flexibility in your repayment options.
One reason you may be surprised to see charge cards is because they're rarely offered anymore. The only major card provider that offers them is American Express — most notably with its The Platinum Card® from American Express card. Diner's Club is another organization that offers charge cards.
What's the difference between credit cards and debit cards?
With a credit card, you can pay for things by borrowing money from your card provider. With a debit card, you first deposit funds with your provider and then use the card to spend the money you've deposited.
Each card comes with advantages and disadvantages:
You can't get into debt with a debit card, because you're only spending money you have. On the downside, you don't get the protections offered by a credit card. And you can't borrow money.
A credit card lets you pay off balances over time, builds your credit and offers great protection against fraud. But if you're a compulsive spender, a credit card can easily send you deep into debt.
Bottom line: Pick up a credit card if you spend responsibly and can pay your bills on time. Otherwise, stick to a debit card or pick a secured card with a low credit limit.
How Debit Cards work
Common questions about credit cards
Read more on this topic