Finder is committed to editorial independence. While we receive compensation when you click links to partners, they do not influence our opinions or reviews. Learn how we make money.
The beginners guide to the Credit CARD Act of 2009
It helps protect you from predatory actions, rates and terms.
The Credit CARD Act of 2009 outlawed many predatory practices in the credit card industry. It introduced important protections for consumers, such as interest rate stability, lower fees and clearer payment terms. In this guide, you'll learn more about the Credit CARD Act and how it might affect you.
The 5 most important protections in the Credit CARD Act
The Credit CARD Act introduced many important rules to protect consumers. Here are five of the most important ones.
Card providers have to tell you beforehand if they raise your interest rates.
Prior to the Credit CARD Act, card providers could raise interest rates without notice. Now they can only do so in certain circumstances, such as when a customer makes a late or returned payment.
Outside of these circumstances, your card provider has to notify you 45 days in advance if they increase your rates. On notification, you're allowed to close your account without penalty fees. If you close your account, you have at least five years to repay your debt.If your provider raises your interest rates due to risk factors that include your ability to repay, they must review your account every six months. If the risk factors change, they must lower your APR.
Card providers can't retroactively raise your interest rates.
In most scenarios, your card provider can't retroactively increase the APRs on your existing card balances. However, they can raise your interest rates if they've previously advertised that your promotional APR would expire. Providers must offer promotional APRs for at least six months.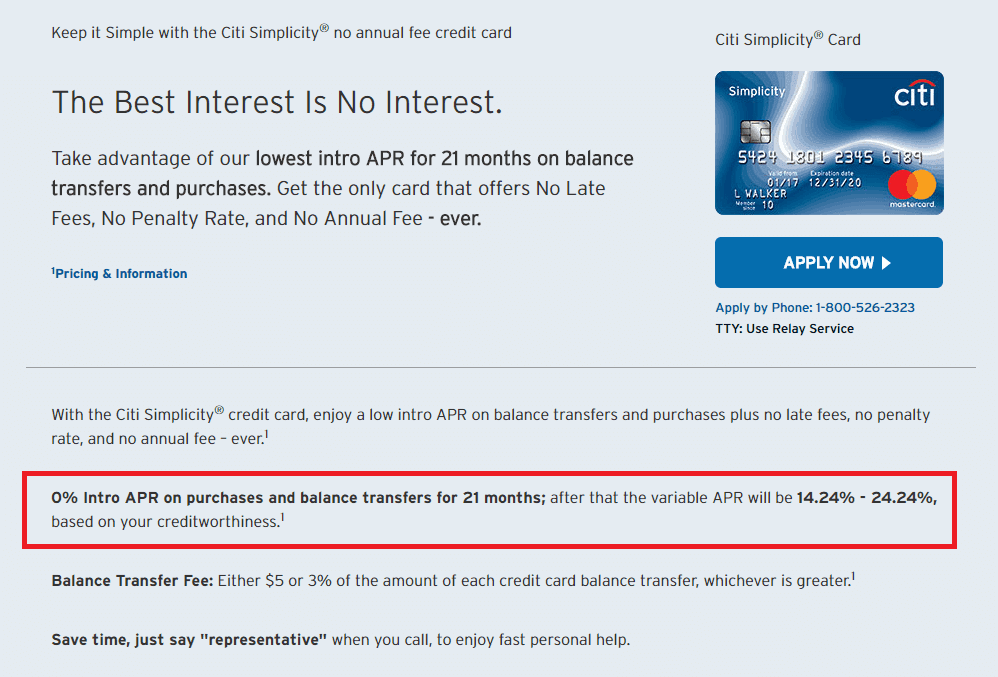 Exceptions for retroactive rate increases
In most cases, your card provider can't retroactively increase your interest rates. But they can increase your rate if:
They clearly advertised that your promotional APR would expire.
Your card has a variable interest rate.
You arranged a temporary hardship agreement with them.
Your card payment is 60 or more days past due.
You have more time to pay bills, and due dates are clearer.
Late fees are annoying, but they're especially unwelcome when they seem unfair. Before the Credit CARD Act, card providers would set sneaky payment deadlines and penalize cardholders for paying late.The Credit CARD Act requires card providers to offer a payment window of at least 21 days after a statement is posted. Providers can't charge late fees when payments are due on weekends, on holidays or outside of business hours. They must set payment time cutoffs at 5 p.m. or later, and they can't change customers' payment due dates each month.The act doesn't require card providers to offer grace periods on interest, but grace periods must be at least 21 days long if offered.
You're protected from some egregious fees.
The Credit CARD Act regulates the fees that card providers can charge. The fee for your first late payment, returned payment or overlimit penalty can't be more than $25. Providers can increase these fees only It if you have another violation within six months.Overlimit fees aren't allowed unless cardholders opt in for overlimit transactions. Also, an overlimit fee can't be more than the amount a customer overspends. For example, if you spend $15 over your credit limit, you can't be charged a fee that's higher than $15.A provider can't assess a fee for accepting bill payments — for example, through mail or by phone — unless the payment is expedited. And the act bars inactivity fees.
Payments over the minimum are allocated to higher-rate balances.
Here's an example of payment allocation:Say you have $100 in purchases, $200 in balance transfers and $300 in cash advances on your card. Your purchase and balance transfer APR is 15%, but your cash advance APR is 25%.You pay $300 toward your card balance. Prior to the Credit CARD Act, your provider could choose how to allocate that payment. They'd likely apply it to your purchase and balance transfer debt, because that debt has a lower interest rate. In the end, they'd leave you with $300 in cash advance debt that's accumulating at the higher 25% APR.The Credit CARD Act requires providers to allocate your excess payment to your highest-interest debt first. Providers are still allowed to allocate minimum payments as they wish.
What is excess payment?
Excess payment is the amount you pay over your minimum payment.
Other Protections
Here are a few more protections put in place by the Credit CARD Act.
Double-cycle billing is out
Credit card companies employ different ways of calculating your interest payments. The most common ways are by using your daily balance and average daily balance. Both of these methods use only the current billing cycle to calculate your interest. You can read our guide on credit card interest to learn how these methods work.
Before the Credit CARD Act, some companies used a method called double-cycle billing. This billing used the current and previous billing cycle to calculate your interest. The Credit CARD Act outlawed this method.
Restrictions on issuing cards to young consumers
Credit card providers can't issue cards to anyone under the age of 21 unless the applicant has a cosigner or can prove their ability to repay. If the cardholder has a cosigner, the provider can't raise the account's credit limit without written approval from the cosigner. Card providers can no longer market credit cards on college campuses by offering promotional items.
No more fixed-rate bait and switches
Before 2009, card providers could lure consumers with fixed-rate credit cards and raise APRs later. The Credit CARD Act barred this practice, and you'll rarely find fixed-rate cards these days.
More transparency for credit card terms
Credit card providers must clearly list late fees on credit card statements. They also have to upload cardholder agreements to their websites.
Your issuer has to tell you how long it'll take for you to pay off your debt if you make only the minimum payment each month.
Limits on subprime card fees
Prior to the Credit CARD Act, subprime card providers could issue cards and immediately charge high fees. These fees would immediately eat into a cardholder's credit limit.
The Credit CARD Act caps initial fees to 25% of a card's credit limit.
What is a subprime credit card?
Subprime credit cards are issued to consumers with poor credit scores. They're often bad choices, as they can come with high fees and shadowy card terms.
What's not covered
The Credit CARD Act created many protections, but many groups say it didn't go far enough. Here are a few of the bill's weaknesses.
High fee limit. Some consumer groups say the $25 fee limit for a first-time violation is too high.
Permanent penalty APRs. It's still easy for card providers to solidify hiked interest rates.
No rules on minimum payments. Card providers can still allocate minimum payments as they wish. And many issuers are allocating those payments to the lowest-rate balances. This is a significant problem, as a third of consumers pay the minimum each month.
Subprime card loopholes. The Credit CARD Act bars card providers from charging initial fees over 25% of a card's credit limit. However, subprime card providers can levy "processing fees" before activating customer accounts.
Credit CARD Act timeline
In 2007 and 2008, many financial institutions were heavily invested in subprime mortgages. And they were in trouble.
Namely, they found that borrowers were defaulting on their mortgages. That led to many banks shutting their doors. Insurance giant AIG collapsed, as did financial firms such as Lehman Brothers and Bear Stearns.
In a plummeting economy, many Americans were forced to use their credit cards for daily living expenses. With many consumers stretched thin, they had trouble making payments. As they defaulted, banks handed out higher fees and interest rates.
To protect consumers, Congress created new regulations for the credit card industry. It would pass the Credit CARD Act before the turn of the decade.
Here's a timeline of how the bill came into existence.
Did you know?
February 7, 2008
Rep. Carolyn Maloney introduces the Credit Cardholders' Bill of Rights Act of 2008. It includes rules like minimum billing cycle durations and notifications for rate increases.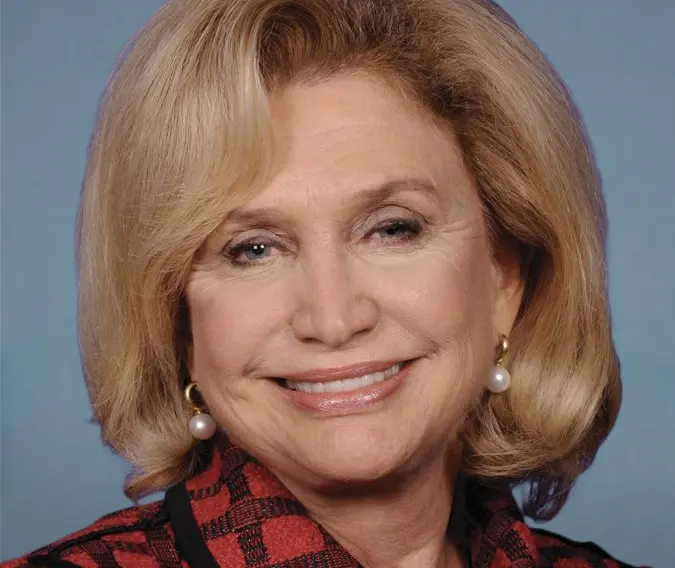 Representative Carolyn Maloney
September 23, 2008
The US House of Representatives passes the Credit Cardholders' Bill of Rights.
January 3, 2009
The Credit Cardholders' Bill of Rights dies as the US Senate adjourns.
January 22, 2009
Rep. Carolyn Maloney reintroduces the Credit Cardholders' Bill of Rights in the US House of Representatives. The bill is now known as the Credit CARD Act of 2009.
May 19, 2009
The US Senate passes the Credit CARD Act by a 90-to-5 margin.
May 22, 2009
President Barack Obama signs the Credit CARD Act into law.
August 20, 2009
The first wave of reforms is implemented. Among other reforms, card issuers must provide 45-day notices for rate increases and mail statements at least 21 days before bills are due.
Consumer Financial Protection Bureau studies
After the Credit CARD Act passed, the Consumer Financial Protection Bureau (CFPB) launched two studies gauging the effectiveness of the bill.
CFPB studies
2013 Report
According to the 2013 CARD Act report:
The CARD Act was successful. Most card issuers have amended their terms in line with requirements in the Credit CARD Act.
Credit is cheaper. The total cost of credit dropped about 2% from 2008 to 2012. Cost of credit is how much you have to pay in addition to the debt on your credit card, including fees and interest rates.
Overlimit fees have become rare, and late fees are less expensive. According to the report, overlimit fees "have been largely eliminated."
Young consumers are better protected. The report says "less credit is available to students and young adults than in the past."
The CFPB also spelled out its concerns about the credit card industry, including:
Clarity on rewards programs. The CFPB investigated whether card providers clearly explained "highly complex" rewards programs to consumers.
Clarity on grace periods. The CFPB investigated whether card providers clearly explained grace periods to consumers.
Add-on products. The report found that card providers still marketed upsells through deceptive tactics.
Deferred interest. With this model, consumers have to pay off their purchases within a certain period of time or accrue interest from the day they swiped their cards.
2015 study
The 2015 CFPB study found more positive effects of the Credit CARD Act that included:
Availability of credit. The CFPB found a 10% increase in available credit since 2012.
More clarity for consumers. The bill's requirements help consumers weigh potential card costs.
Lower consumer costs. Since the bill's passage, cardholders have saved more than $9 billion in overlimit fees and $7 billion in late fees.
Credit card growth. New accounts are opened at a rate that's faster than the rate the American adult population is growing.
As in the 2013 study, the CFPB had concerns about the credit card industry, including:
Card agreements are still difficult to understand. The report outlined ways that card providers could issue clearer terms.
Cost of subprime credit cards. The CFPB noted that subprime card providers charge higher origination and maintenance fees. According to the bureau, subprime issuers use more complex card agreements.
Opaque terms for rewards programs. Oftentimes, consumers see the full terms of rewards programs only after applying for credit cards.
Bottom line
While it's still possible to walk into a credit card agreement with less than savory terms, the Credit CARD Act helps make it clearer what those terms are and what might change before you're locked in. Learn more about how credit cards work to make sure you use your credit card responsibly.
Frequently asked questions