Finder may earn compensation from partners, but editorial opinions are our own. Advertiser Disclosure
Compare the best Christmas club accounts
Don't rely on a holiday miracle to help you pay for presents in 2021.
No matter how far away Christmas may be, a dedicated Christmas savings account could help you prepare for the often-expensive holiday. We narrowed down the best Christmas savings accounts, also known as Christmas club accounts, by considering key factors like incentives to help you save, fees that might get in the way and convenience. Here's a list of the five best accounts:
5 best Christmas club accounts
Take a closer look at the five best Christmas savings accounts by comparing their pros, cons and features.
Consumers Credit Union Christmas Savings account
| | |
| --- | --- |
| APY | 0.25% |
| Fee | $0 |
| Minimum deposit to open | $0 |
Security Service Club Savings Account
| | |
| --- | --- |
| APY | 0.05% |
| Fee | $0 |
| Minimum deposit to open | $5 |
Pen Air Christmas Club account
| | |
| --- | --- |
| APY | 0.40% |
| Fee | $0 |
| Minimum deposit to open | $25 |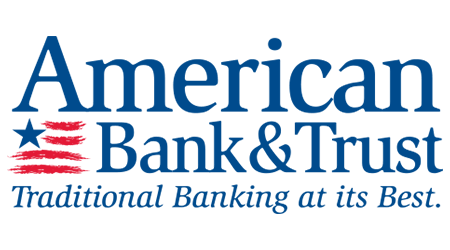 American Bank & Trust Christmas Club account
| | |
| --- | --- |
| APY | 0.30% |
| Fee | $0 |
| Minimum deposit to open | $10 |
Consumers Credit Union Holiday Club Savings account
| | |
| --- | --- |
| APY | 0.25% |
| Fee | $0 |
| Minimum deposit to open | $5 |
How to choose the best Christmas club or savings account
While the basic structure of a Christmas club account or savings account is consistent among the financial institutions that offer them, details in the features make each one unique. Here are a few key features to look for when finding the best account for you:
High interest rate. Even a small difference in interest rate can start to add up over the year.
Pays out interest frequently. The more frequently interest is compounded, the more you'll earn.
Easy to deposit funds. These can include cash deposits, online transfers and automatic withdrawals from your checking account.
Low fees. Look for accounts that do not charge any monthly or transaction fees.
Easily accessible. If you don't plan to use cash for your Christmas shopping, an account linked to your checking account will let you use your savings with your debit card.
Minimal penalties. Many Christmas club accounts will charge a penalty if you withdraw your money before November, while traditional savings accounts let you withdraw at any time. Decide if the motivation of a penalty is worth the fees you'll face if you don't stick to your savings plan.
Is a Christmas Club account a good idea?
Christmas club accounts are notorious for having low APYs and strict penalties if you dip into funds before November. Because of this, opening a regular savings account just for Christmas may be a better idea. You'll most likely earn a higher rate — and you won't pay a penalty if you need to withdraw cash before the holidays.
Here are a few alternatives to consider if you're not set on a Christmas savings account:
High yield savings account. If you don't need a penalty to motivate you to keep your hands off your savings, open a high-interest savings account just for your Christmas money. You'll earn a higher APY, plus you'll be able to withdraw funds at any time throughout the year.
Savings account with sub-accounts. If you don't like the idea of having to manage multiple savings accounts, look for one that offers sub-accounts. For example, Ally Savings lets you split your money into different Savings Buckets, so you can track and manage multiple savings goals all in one place.
Back to top
Pros and cons of a Christmas club account
Opening a Christmas club account instead of using a traditional savings account can help some people save for the holidays, but it isn't for everyone.
Pros
Can compel you to save. If you find it difficult to leave your money be, you'll like that access isn't easy before the term is up.
Can help you avoid credit. Planning your holiday spending in advance means you won't have to rely on interest-accruing credit cards to buy presents.
Motivation. Penalty fees for withdrawing early can keep you motivated to stay away from your savings before Christmas.
Cons
Penalties for early access. You'll pay a penalty of up to about $20 or experience an account closure for accessing your money too early, even if for an emergency.
May not be necessary. Your average $0-fee savings account provides many of the same benefits — interest and monthly automatic transfers — without the limitations.
Interest rates. Christmas club accounts usually offer lower interest rates than online savings accounts or CDs.
Back to top
Are there any risks I should be aware of?
Although any deposit up to $250,000 is backed by the US government if you use an FDIC-insured bank or credit union, there are risks to be aware of if you use a Christmas club or savings account.
Withdrawal fees. Christmas club accounts may charge fees for withdrawing early, and traditional savings accounts often charge fees for making more than a certain number of withdrawals per month.
Low rate of return. Low-risk means low-reward, and savings accounts and Christmas Club accounts will provide a lower rate of return than riskier investments like stocks.
How does a Christmas club account work?
Christmas club accounts are short-term savings accounts offered by many credit unions and smaller banks. You deposit money into the account each month, then the bank "releases" the funds to you in November just in time for the holidays. You'll typically pay a penalty if you need to make a withdrawal before November.
Bottom line
Setting aside money throughout the year can help take the stress out of the holidays — and prevent you from racking up credit card debt. But they usually have lower interest rates than $0-fee savings accounts and you can't access your money until a certain time. If you won't be tempted to spend your money on other things, you'll want to compare more options and go with a $0-fee savings account instead.
Compare even more Christmas savings accounts