Finder is committed to editorial independence. While we receive compensation when you click links to partners, they do not influence our opinions or reviews. Learn how we make money.
Charles Schwab High Yield Investor Checking account review
Enjoy free global ATM access and no foreign transaction fees — but only if you open and link a brokerage account.
finder.com's rating: 4.8 / 5.0
★★★★★
Checking accounts provide easy access to your money, but many still charge transaction fees that can eat into your balance. This account offers unlimited ATM-fee rebates, and has no monthly fees — the only catch is that you'll need to open a Charles Schwab brokerage account to get started.
$0.01
Minimum deposit to open
Details
| | |
| --- | --- |
| APY | 0.03% |
| Fee | $0 per month |
| Minimum deposit to open | $0.01 |
| ATM transaction fee | $0 |
| ATM fee rebates | Unlimited ATM fee rebates apply to cash withdrawals using the Schwab Bank Visa Platinum Debit Card wherever it is accepted |
| Out-of-network ATM fee | $0 |
| Foreign transaction fee | 0% |
| Overdraft fee | $0 |
Expert review
Review by
peter.carleton@findercrew.com
---
Peter Carleton is a writer that covers banking and investing, breaking down what you need to know about where you put your money. When Peter's not thinking about cutting-edge banking apps and robo-advisors, he runs a creative agency and spends his spare time cooking or reading.
Expert review
The Charles Schwab High Yield Investor Checking account is best for travelers. This interest-bearing checking account has no monthly and foreign transaction fees, and no minimum balance requirements. You'll get free ATM access and rebates on out-of-network ATM fees.
But you'll need to open a linked brokerage account to get started.
What are the benefits of the Charles Schwab High Yield Investor Checking account?
Besides FDIC deposit insurance and convenient mobile access, this account comes with a handful of features that could improve your banking experience.
Earn interest. Earn 0.03% APY on your total balance.
Fee-free ATM access. Use any Charles Schwab ATM for free and get rebates on any fees charged when using other ATMs.
No monthly fee. There's no monthly fee to keep this account open.
No minimum balance. Open this account with as little as one cent.
Few transaction fees. This account doesn't charge fees for foreign transactions, checks, stop payments, ETF transfers and copies of checks or statements.
Free overdraft transfers. Get free overdraft coverage when you transfer funds from a linked account.
What should I look out for?
This low-fee checking account stands out from similar options, but it's not perfect. Here's what to look out for:
Hard pull. Charles Schwab will perform a hard pull on your credit report when you apply for this account.
Brokerage account. In order to open an account, you'll also need to open a Charles Schwab brokerage account.
Long processing times. During the first 30 days after opening this account, checks will be held for five days before funds become available. Mobile check deposits may also be subject to the five business day waiting period.
Online only. Even though Charles Schwab has physical branches, you'll need to do all of your banking online and at ATMs, which can make depositing cash difficult.
Limited simple banking products. This bank only offers a checking and a savings account, so you'll need to visit another institution if you're looking for CDs or similar products.
No foreign wire transfers. Charles Schwab won't send or receive wire transfers from institutions outside of the US.
If you're looking for a standalone checking account, you'll want to keep looking. As always, compare your options when choosing a checking account.
Case study: Michael's experience – May 2019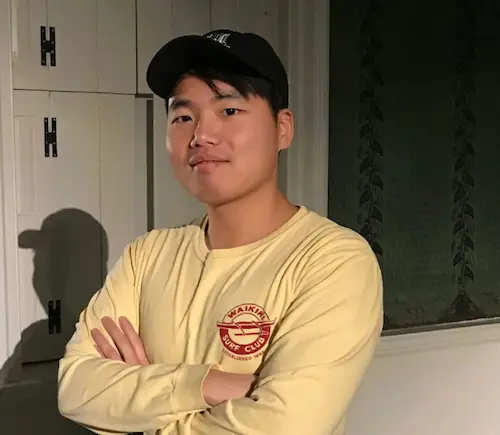 Michael Koh
Data Analyst
In fact, I'd never heard of Charles Schwab until a company I worked for set up my IRA with them. That's when I started familiarizing myself with its products, which led to closing my Bank of America checking account and moving my money into a High Yield Investor Checking Account.
The beauty of a checking account at Charles Schwab is quickly transferring money between your brokerage and checking accounts. The only caveat is that you must open a brokerage account, but you don't even need to fund it. Then again, you might be tempted to stash your extra money into index funds managed by Schwab!
Let's not forget that at the end of every month, Schwab refunds ATM fees charged when withdrawing money, and they provide mobile deposits for convenience. You also earn monthly interest on your checking account, and it's nice to see the balance boost — their interest is higher than many savings accounts at other banks.
Schwab customer support is helpful, and they try to solve any issues you might have so that you're satisfied. For example, Schwab accidentally withdrew money from my account twice using the same check — which happens rarely — and customer support rectified it immediately by phone. Speaking of checks, they give them to you for free!
The only drawback I've had with Schwab is that I can't deposit cash. But that's why we all use Venmo, right?
Case study: Megan's experience – May 2019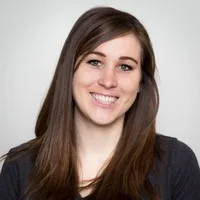 Megan Horner
Assistant Publisher
I love the Charles Schwab debit card! I recommend it to everyone. Its biggest selling point for me is no ATM fees, which is especially useful if you're traveling abroad. Before I had this debit card, I would take out as much cash as possible each time I used an international ATM to minimize the fees. Now I take out cash as needed without worrying.
No ATM fees has been useful in my hometown as well. I'll find myself at festivals or concerts, where there's only a weird ATM charging a $10 fee. No worries with this debit card, though! I love seeing the ATM refund in my account. After a big trip, it's easy to see quantify how substantially this card saves you.
Charles Schwab has amazing customer service too. I was in Hong Kong when I realized I'd forgotten my PIN for the card. The customer service rep helped me through the process of resetting the PIN, which was complicated, because I wasn't in the US. They did what they could to speed up the process, including waiving the fee for expediting a letter to me with my PIN number.
Still, I don't take full advantage of the money accounts connected to this debit card. Charles Schwab sets you up with checking and brokerage accounts. But if you're not interested in those, it's worth it for the debit card alone.
Charles Schwab ATM network and fees
The Charles Schwab High Yield Investor Checking account comes with a Visa platinum debit card that allows you to make purchases almost anywhere. You can use any Charles Schwab ATM without incurring any fees, and the bank will refund any ATM fees charged when using out-of-network ATMs.
Domestic ATM fee. $0
Foreign ATM fee. $0
Compare to top checking accounts
How do I open an account?
This account can only be opened online. Here's how:
Visit the Charles Schwab website, hover over What we offer and click Checking.
Click Open a checking account, choose an account type and click Continue.
If you already have an account with Charles Schwab, proceed to log in. Otherwise, click No, I'm new to Schwab.
Enter your personal information and click Next.
Create an account and password, then click Next.
Select your account features and agree to the terms and conditions. Click Next.
Verify all information, fund your account and submit your application.
Eligibility
Be at least 18 years old
Possess a Social Security number or taxpayer ID
Have a valid state-issued ID
Have a permanent US address
Open a Charles Schwab brokerage account
Make an initial deposit of at least one cent
Required information
Name and date of birth
Address
Social Security number or taxpayer ID
Email address
Bank information to fund your account
How do I deposit or withdraw money?
You can access your money several ways, but you won't be able to deposit or withdraw funds from a Charles Schwab branch.
Deposits
At an ATM
Mobile check deposit
Direct deposit
Online or via wire transfer within the US
Frequently asked questions
Checking account ratings
★★★★★ — Excellent
★★★★★ — Good
★★★★★ — Average
★★★★★ — Subpar
★★★★★ — Poor
We analyze top checking accounts and rate them one to five stars based on factors that are most important to you. These factors include: monthly fees, the ease at which monthly fees can be waived, the breadth of ATM access, ATM and overdraft fees, and customer service.