Cash Central loans review
This legit lender offers payday and installment loans online. But watch out for rates over 2,460% APR.
finder.com's rating: 3.5 / 5.0
★★★★★
Bottom line: Cash Central is licensed to lend in the 23 states it serves. But with high fees and terms as short as four days, these loans are expensive — even for a payday lender. Read our full review.
1 to 2 business days
Turnaround time
Details
| | |
| --- | --- |
| Product Name | Cash Central Payday Loan |
| Min. Amount | $100 |
| Max. Amount | $2,000 |
| Loan Term | 4 to 35 days |
| Loan Security | Unsecured |
| Turnaround Time | 1 to 2 business days |
| Costs | Depends on your credit history and the state you live in. |
| Requirements | Must be 18+ years old and have a Social Security number, verifiable income, valid checking account and current phone number. |
Pros
Prominently displays state licenses
Transparent about cost and terms
Offers installment loans in some states
Cons
Terms as short as 4 days
Rates over 2,460% APR in some states
High refinancing fees in some states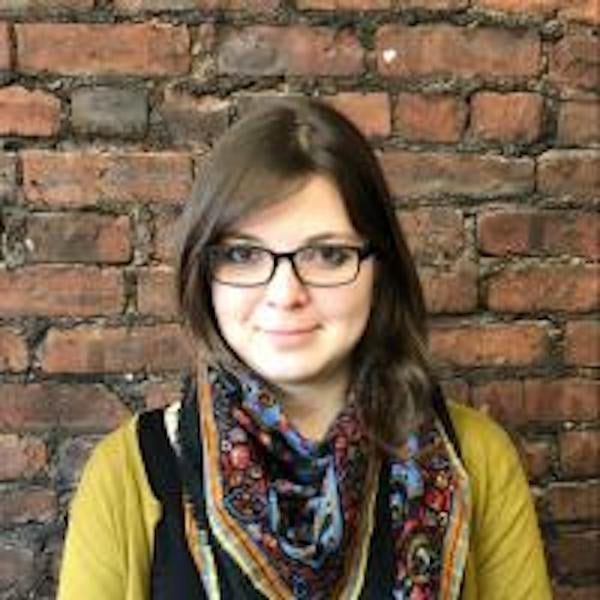 Review by
anna.serio@finder.com
---
Anna Serio is a trusted lending expert and certified Commercial Loan Officer who's published more than 1,000 articles on Finder to help Americans strengthen their financial literacy. A former editor of a newspaper in Beirut, Anna writes about personal, student, business and car loans. Today, digital publications like Business Insider, CNBC and the Simple Dollar feature her professional commentary, and she earned an Expert Contributor in Finance badge from review site Best Company in 2020.
Expert review
Cash Central is an online payday lender that also offers installment loans and lines of credit in some states. It's owned by Community Choice Financial, which also owns companies like CheckSmart and California Check Cashing Stores. You can qualify for a Cash Central loan even if you have bad credit — though you need an active bank account to qualify.
But while all the rates and terms it charges are legal, they are expensive. The lowest fee it charges on a $100 payday loan is $15. And with terms as short as four days in many states, this can result in an annual percentage rate (APR) of over 2,400%. You might be able to find a cheaper alternative near you.
Cash Central rates, fees and terms
The rates, fees and terms on a Cash Central payday loan vary depending on your state and how much you borrow.
Cash Central offers payday loans between $100 and $2,000 — though in most states, the maximum payday loan is $500.
Most $100 loans come with a fee of $15 to $27, though some in states it charges over $30. Depending on your state, the cost per $100 decreases the more you borrow.
You often have from 4 to 35 days to repay your loan, though in one case, terms run as long as 45 days.
These rates, fees and terms translate into an annual percentage rate (APR) that typically ranges from around 200% to over 2,460% APR. The lowest available APR is just over 90%, as of May 2021.
Installment loans
Cash central offers installment loans in eight states that typically range from $300 to $5,000.
Usually you have between six and 24 months to pay it back in monthly, semimonthly or biweekly installments, depending on your pay schedule.
It's not as transparent about the costs of this product. But the few example rates it gives range from around 180% to 360% APR, which includes an origination fee of around $15 to $75.
Lines of credit
Residents of Kansas can apply for a line of credit from Cash Central. Credit limits range from $750 to $5,000 with rates from 150% to 264% APR. Each time you make a withdrawal, it turns into a six- to 12-month term loan.
The high cost of refinancing
In some states, Cash Central allows you to refinance your payday loan. Refinancing allows you to extend your due date, usually for a fee of around $27 per $100 borrowed.
This is where your payday loan can get expensive. If you renew your Cash Central loan three times, you could owe more than you borrowed in fees.
Try to avoid payday loans if you can't make your first due date. If it's your only option, consider a less-expensive lender.
Is Cash Central legit?
Cash Central is a legitimate, US-based payday lender that is licensed in the states it serves. That's why the rates, terms, loan amounts and refinancing policies vary depending on where you live. It's also a member of INFiN, a financial services alliance that sets best practices for the industry.
While it shares your information with affiliates for marketing and business purposes, you can limit sharing by calling 855-920-9800. You can also ask to receive fewer promotional materials from Cash Central by calling the same number.
Compare more payday loans
Start your search for a lower-cost loan with these providers.
Cash Central reviews and complaints
| | |
| --- | --- |
| BBB accredited | Yes |
| BBB rating | A |
| BBB customer reviews | 1 out of 5 stars, based on 135 customer reviews |
| Customer reviews verified as of | 27 May 2021 |
Cash Central and its parent company Community Choice Financial gets mostly negative reviews from current and previous customers. One borrower says they didn't receive their loan but still had the repayment deducted from their account. Another says they tried to stop a payment from going through unsuccessfully.
But most are complaints about receiving constant calls from Cash Central — which you can try to limit by calling 855-920-9800.
Where to apply
Since, Cash Central only offers online payday loans, you can apply by filling out a form on its website. According to Cash Central's privacy policy, it may check your credit history — though it doesn't disclose if it runs a hard credit pull that would affect your credit score.
If you need help with your application, you can use the live chat feature on its website or call customer service at 800-460-4305. You can also send an email to customerservice@cashcentral.com, or fill out a form on the Cash Central contact page.
Cash Central locations
While Cash Central doesn't have any physical locations, you must live in one of the 23 states it serves to qualify for a loan:
Search for your state:
| State | Types of loans |
| --- | --- |
| Alabama | Payday loans, installment loans |
| Alaska | Payday loans |
| California | Payday loans |
| Delaware | Installment loans |
| Florida | Payday loans |
| Hawaii | Payday loans |
| Idaho | Payday loans |
| Kansas | Payday loans, lines of credit |
| Louisiana | Payday loans |
| Minnesota | Payday loans |
| Mississippi | Payday loans |
| Missouri | Payday loans, installment loans |
| Nevada | Payday loans |
| New Mexico | Installment loans |
| North Dakota | Payday loans |
| Rhode Island | Payday loans, installment loans |
| South Carolina | Installment loans |
| Tennessee | Payday loans |
| Texas | Payday loans |
| Utah | Payday loans, installment loans |
| Washington | Payday loans |
| Wisconsin | Payday loans, installment loans |
| Wyoming | Payday loans |
Payment options
In most states, Cash Central automatically deducts your payment from your bank account on the day that it's due. You can also connect your debit card to have it deducted from that account as well.
In some states, Cash Central charges late fees. In others, you can refinance the loan for a fee to push back the due date. If you're going to be late on a payment or want to refinance, call customer service before your due date.
Compare more payday lenders and read about the alternatives before you apply for a loan.