Finder is committed to editorial independence. While we receive compensation when you click links to partners, they do not influence our opinions or reviews. Learn how we make money.
Kia Niro insurance rates
Compare car insurance for your Kia Niro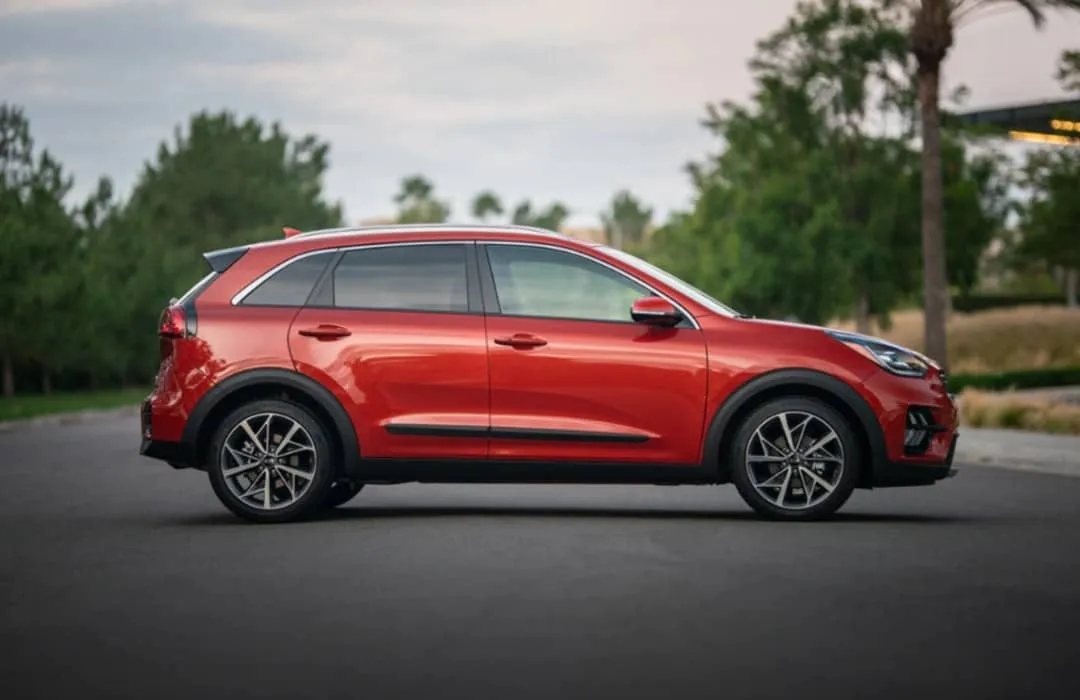 Get the cheapest quotes for your Kia Niro
Just enter your ZIP code and click Compare.
The Kia Niro is an SUV that's expensive to insure. The average cost of auto insurance for the Kia Niro is $140 a month or $1,680 a year. With a starting MSRP of $32,790, that makes the price-to-cost ratio 5.12%, compared to the national average of 3%. However, your actual cost may vary depending on your location, driving history, Niro trim and options and other factors.
Get insurance quotes for your Niro
What factors affect insurance for the Kia Niro?
Insurance rates for the Kia Niro are based on theft rates, vehicle performance, repair costs and other factors that vary between makes and models. Here's how the Niro compares to other vehicles.
Type of car. The Kia Niro is an SUV, which tend to be pricier to insure.
Theft. Theft rates for this car are low, which may lower the cost of insurance.
Repairs. Repairs for this car are average, which typically leads to average insurance premiums.
Safety ratings. This car has good safety ratings, which typically makes cars cheaper to insure.
Fuel type. Cars with gas engines are usually slightly cheaper to insure than other fuel types.
Trim. Generally, your insurance goes up when you opt for a pricier trim level or more features upgrades. Popular trim levels for this model include the LX, LXS, Touring, Touring SE, EX Premium trim, depending on the model year.
Coverage. For an SUV, you might consider a policy with your state's required coverage with high liability limits plus collision and comprehensive coverage. And the more coverage you have, the higher your insurance rates.
Warranty. New Niros come with a 60 months / 60,000 miles warranty from Kia plus roadside assistance.
Manufacturer deals. Currently, Kia is offering reduced price on lease. You can also find other financing deals from Kia by checking with your local dealer.
What discounts does the Niro qualify for?
You could save money on car insurance for your Kia Niro if it comes equipped with certain safety features.
Anti-lock brake discount
Anti-theft discount
Passive restraint discount
Safety device discount
Kia Niro safety and reliability ratings
The Kia Niro scores 4 stars from the NHTSA, which means its safety is relatively high. Cars with high safety ratings are usually cheaper to insure because they're easier to repair and safer in a car crash.
Compare the Niro to similar cars
Find out how other Kia models compare or explore vehicles similar to the Niro.
Compare all car makes and models
Bottom line
The Kia Niro is an SUV with low theft rates and average maintenance, making it expensive to insure.
Compare car insurance quotes
to find the best price for the coverage you need for your Kia Niro.
Read more on this topic