Finder is committed to editorial independence. While we receive compensation when you click links to partners, they do not influence our opinions or reviews. Learn how we make money.
Ford Bronco car insurance rates
Expect high insurance costs similar to the Ford Explorer despite high safety ratings.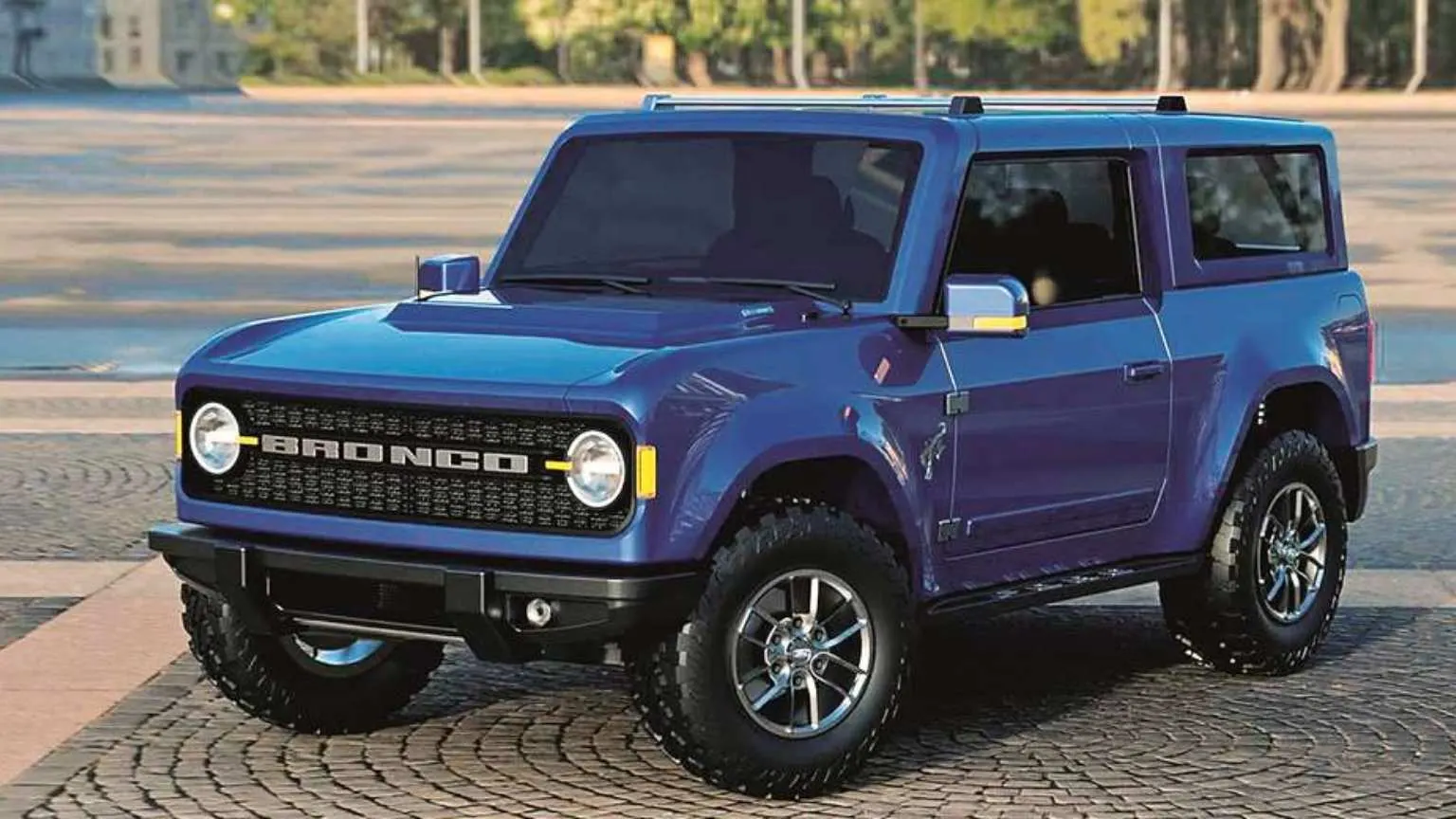 Compare car insurance quotes
Enter your ZIP code below and click Compare to see the cheapest rates in your area.
The average insurance costs for a Ford Bronco are yet to be determined since this model hasn't been seen since 1996. If insurance rates are comparable to rates for the similarly priced Explorer, you'll pay an average of $171 per month or $2,052 per year — about $752 more than the national average. With a projected starting MSRP of $30,000, its estimated cost-to-base ratio may fall around 15%, higher than the national average of 4%.
Compare car insurance for your Ford Bronco
How do I compare insurance for the Bronco?
As a crossover SUV well suited for off-roading, you can expect insurance rates to reflect both its build for high-risk activities and possible maintenance needs. Some factors may help tip the scale, such as:
Body type. The Bronco will be available in two or four-door options with four-wheel drive. This type of SUV is designed for off-roading and other high-risk activities, which could lead to more expensive insurance rates.
Fuel. While we don't have MPG stats yet, its engine is expected to come with a gas-powered 2.3-liter turbocharged 4-cylinder engine — much like the 2019 Ford Ranger that sees up to 24 mpg. Gas-powered vehicles tend to see lower insurance rates when compared to diesels or hybrids.
Theft rates. The new Bronco hasn't hit the market yet, but its older model saw lower than average theft rates. If safety features are comparable to newer Ford models, keyless car entry and antitheft alarms may keep theft rates low.
Maintenance. The Bronco could be expensive to repair, especially if it's subject to off-roading and heavy use. Since Ford lacks complimentary maintenance coverage compared to other brands — you might end up with routine maintenance costs.
Coverage. You could opt for standard coverage to help lower your rates. However, you might want roadside assistance after your warranty runs out if you plan on taking it off-road.
Warranty. The Bronco is likely to come with Ford's traditional warranty — a limited warranty covering three-years or 36,000 miles and its powertrain warranty covering five-years or 60,000 miles. But you won't get any complimentary maintenance coverage from Ford.
Does the Ford Bronco qualify for discounts?
We won't know the full extent of the Broncos qualifiable discounts until its release date, but we speculate the Bronco may align with the discounts offered for the new Ford Ranger, including:
Antitheft discount
Safety features discount
New car discount
Antilock brakes
How reliable is the Ford Bronco?
With no statistics available for this model, it's hard to tell if the Bronco will experience any problems. However, expected safety features Ford adds to new models — like automated emergency braking — may add to safety and reliability. And a high safety rating translates to lower insurance rates.
Safety. This model hasn't yet been rated, but similar models like the Explorer received mostly good marks and a superior crash rating. Expect to see a wide range of driver-assist features to help with safety, like lane-keeping assist.
Reliability. Reliability ratings have yet to be recorded. Similar midsize SUVs from Ford like the Explorer or Edge make the top 20 list for best midsize SUVs on the market, which takes reliability into account, according to US news.
Recalls. Several similar new Ford models like the Explorer, Expedition and Ranger have received recalls, in some cases as many as four. Recall issues range from seatbelt malfunctions to fuel leaks.
Bottom line
The Ford Bronco is surely a beloved relic from the 60s and 70s model, but insurance rates might stack on the higher side due to its off-roading capabilities and lack of reliability.
To get the best value and coverage, compare car insurance companies for the Bronco and check out insurance rates for comparable car models.
Get the cheapest quotes
Compare car insurance companies near you.
Your information is secure.
Frequently asked questions about Ford Bronco insurance
More guides on finder