Finder is committed to editorial independence. While we receive compensation when you click links to partners, they do not influence our opinions or reviews. Learn how we make money.
Chrysler insurance rates
Compare car insurance for Chryslers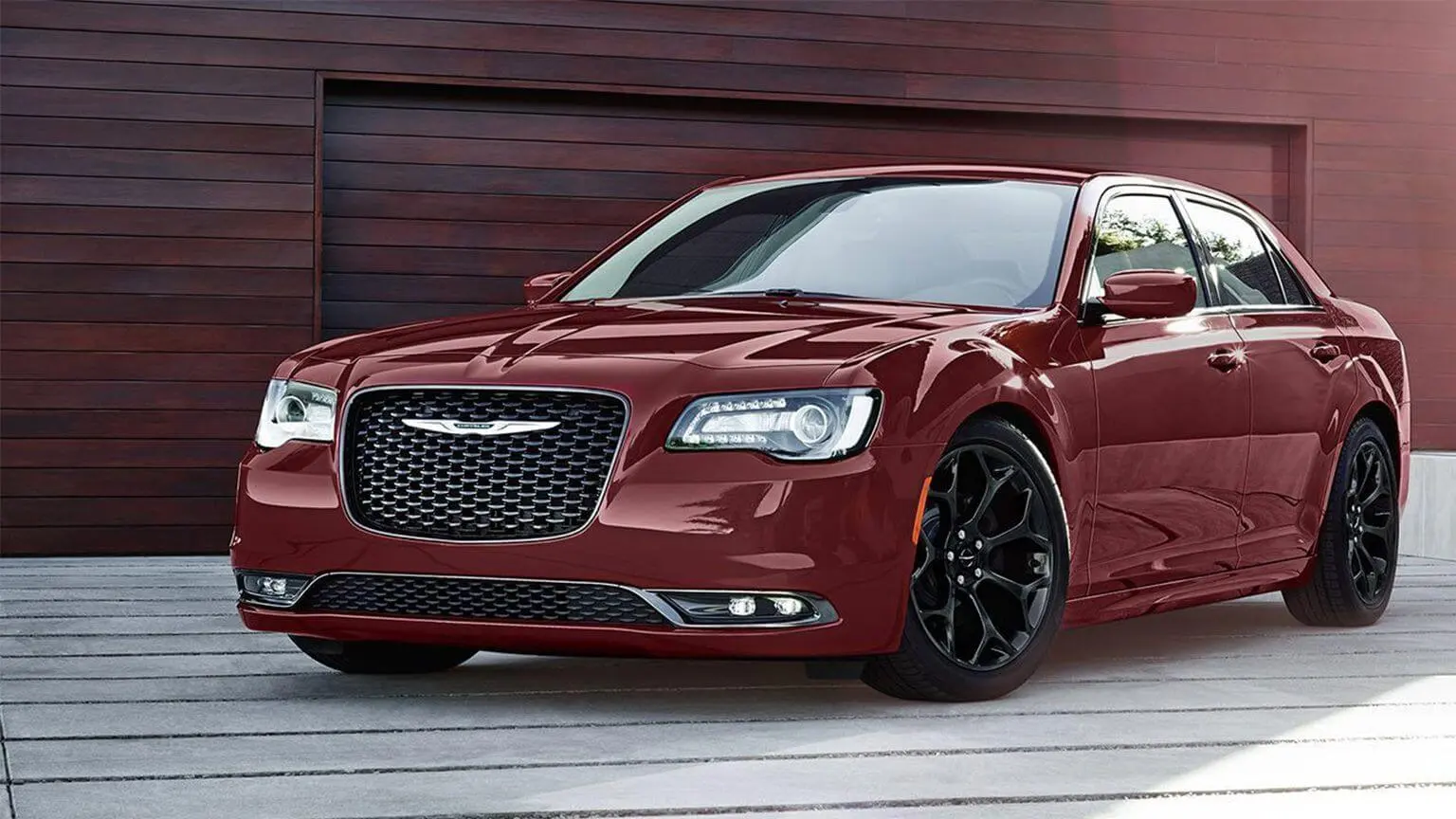 Compare car insurance quotes
Enter your ZIP code below and click Compare to see the cheapest rates in your area.
Average insurance cost for a Chrysler
The average insurance cost of a Chrysler is around $150 a month, although many factors can influence the price, including the model Chrysler you choose, your driving history and your age, among other factors.
Chrysler car models
Find the average insurance cost and base cost of your model, and where it ranks in our list of most expensive cars to insure.
Compare car insurance for your Chrysler
How a vehicle from Chrysler affects the cost of insurance
Three factors contribute to the low cost of insuring most Chryslers. Because Chryslers aren't high on the list of stolen cars, your insurance premium will be less. And the fact that they are moderately priced and have good safety ratings also helps to bring down the cost of insurance. Other variables that will affect the cost of insurance are the model and year of the car.
You'll have no trouble getting coverage for this US-made auto brand.
Chrysler car insurance rates by model
| Model | Monthly insurance rate | Base car price |
| --- | --- | --- |
| 200 | $164.00 | $22,115 |
| 300 | $160.00 | $35,675 |
| Pacifica | $132.00 | $28,995 |
Are there any standout models?
Chrysler's Pacifica Hybrid is the first hybrid minivan in the US. This minivan is equipped with an electric battery and a gas engine that automatically switch between electric and hybrid power. When utilizing both, the Pacifica Hybrid gets 84 miles per gallon, and can drive up to 33 miles on a single charge.
What is Uconnect 4C?
Chrysler's infotainment system, Uconnect 4C, supports both Apple CarPlay and Android Auto. With Uconnect, drivers can access the car's connectivity, entertainment, navigation and communication features by voice command or by tapping the touchscreen.
Pros and cons of insuring a Chrysler
Pros
Not commonly stolen
Advanced safety features
Moderately priced cars
Cons
The Chrysler 200, now out of production, gets poor marks from J.D. Power in almost all categories
About the Chrysler brand
Chryslers have been manufactured in the US for nearly a century. In the early '20s, Chrysler joined forces with three ex-Studebaker engineers with the goal of designing affordable luxury cars. The result was the innovative Chrysler Six. Chrysler continued its success into the '30 and earned the label of Detroit's "engineering company."
Throughout the decades Chrysler earned many "firsts," including the push-button transmission in the '50s and the minivan in the early '80s. Today, Chrysler's philosophy — "to build revolutionary new cars: affordable luxury vehicles known for their innovative, forward-thinking engineering" — lives on while the company continues to be dedicated to keeping Detroit the automotive leader of the US.
Chrysler car facts
Chrysler prices start at $26,000 and can go up to $50,000.
The cost to insure your Chrysler is affected by many variables, including the vehicle's trim, the estimated miles you drive in a year and your age.
Chrysler is the subsidiary of Fiat Chrysler Automobiles, an Italian automotive company.
The current Chrysler lineup includes just three cars: the Chrysler 300, the Chrysler Pacifica and the Chrysler Pacifica Hybrid.
Chrysler competitors
Need help considering some other car manufacturers?
Bottom line
Insurance for a Chrysler is generally affordable, barring any personal factors like a poor driving record or poor credit. But always shop around to find the best car insurance for you.
Frequently asked questions