Finder is committed to editorial independence. While we receive compensation when you click links to partners, they do not influence our opinions or reviews. Learn how we make money.
Audi Sport EV car insurance rates
Audi's other electric forerunner models hint at this car's high insurance costs.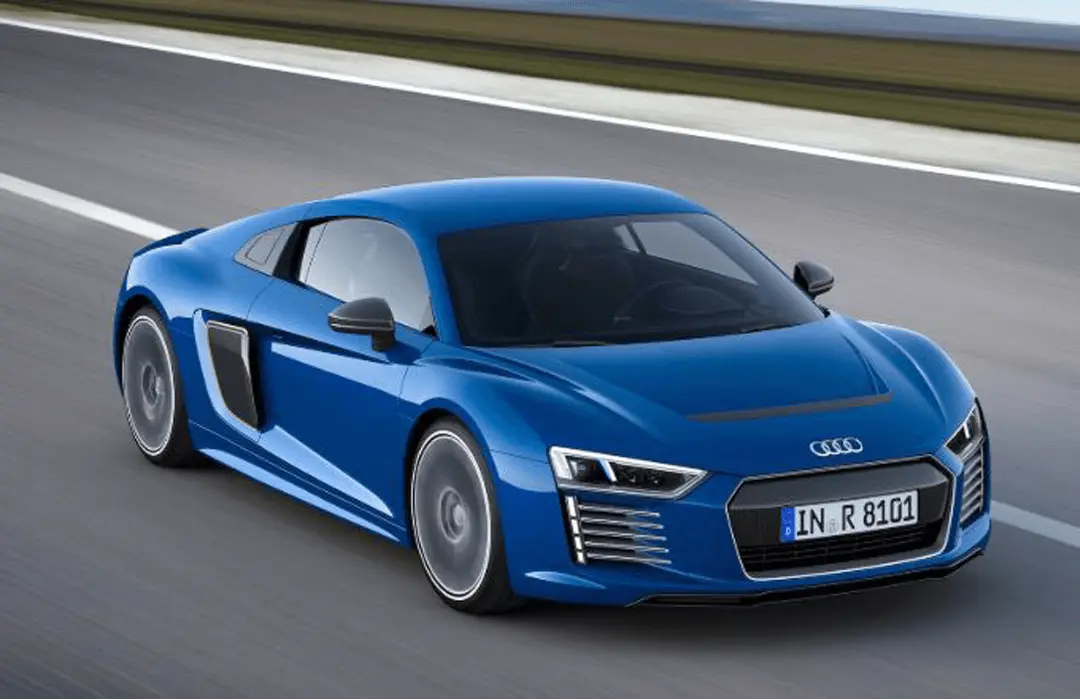 Compare car insurance quotes
Enter your ZIP code below and click Compare to see the cheapest rates in your area.
Audi's concept of electric vehicles include this new performance car. Expect insurance premiums typical for other Audis, which could total $200 a month or $2,400 a year — $1,100 above the national average.
Audi sportbacks range from $44,000 to $74,000 MSRP. A sale price in that range could fall at or above the national average cost-to-base car price ratio of 4%.
Compare car insurance for your Audi Sport EV
How do I compare insurance for the Sport EV?
Typical luxury car repairs and coverage should keep this model's insurance costs standard for an Audi, though higher than your average sedan. Factors to consider:
Body type. You might see the Sport EV as a sedan or coupe at first with other body types to follow suit. A sedan or SUV might bring the lowest premiums.
Fuel. As an all-electric model, you won't pay for gas, but charging could cost you $10 to $13 a charge.
Theft rates. Audis aren't known for high theft rates, especially for the newest models that include more safety features. That means cheaper insurance.
Maintenance. Electric vehicles need less maintenance than their gas-powered counterparts, plus Audi cars don't trend toward mechanical problems. But specialized electric parts could make repairs costly, leading to higher insurance rates.
Coverage. You may want a luxury car insurance policy to fit this luxury electric. This policy ensures you protect your car at an agreed value, plus higher policy limits.
Insurer options. There are fewer luxury insurer options compared to standard providers, but insurers like Chubb or Electric Auto may customize to your Sport EV's needs.
Warranty. Audi should stick with the usual four-year, 50,000-mile warranty with helpful four-year roadside assistance. You should also see a battery warranty similar to the E-Tron's eight-year, 100,000-mile one.
Does the Audi Sport EV qualify for discounts?
Supercharge your savings with several expected safety features that could lead to car insurance discounts:
Antitheft
Antilock brakes
Airbags
Seatbelt pretensioners
Electric car discounts
Electronic stability
Why is insurance so expensive for the Sport EV?
A high MSRP means your insurer could pay more to replace it after an accident, plus a luxury electric car will have specialty parts and more complicated repairs. All that extra protection drives up rates.
How reliable is the Audi Sport EV?
You may discover little information on the Sport EV, but the E-Tron might shed light on the new model's safety.
Safety. The 2019 E-Tron was a top safety pick by the IIHS with high ratings across the board. Expect similar high safety ratings for the Sport EV.
Reliability. The E-Tron doesn't have expectations above the norm, with its predicted reliability of 3 stars out of 5 from J.D. Power.
Recalls. Audi's first go at an electric vehicle resulted in one recall for the E-Tron's wiring assembly, which caused moisture build-up. That's less to worry about compared to other electric cars.
Get the cheapest quotes
Compare car insurance companies near you.
Your information is secure.
Bottom line
The Audi Sport EV should come on the market with solid safety and reliability expectations, albeit with a luxury price and insurance policy attached. Get the best value for coverage by shopping providers, or discover insurance premiums for other cars.
Frequently asked questions about the Audi Sport EV
Read more on this topic