Finder is committed to editorial independence. While we receive compensation when you click links to partners, they do not influence our opinions or reviews. Learn how we make money.
Business loans for wholesale and distribution companies
Get the funds you need to solidify your business's place in the great chain of manufacturing.
Editor's choice: SmartBiz business loans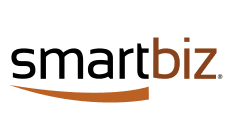 Large network of SBA lenders
Low potential APR
Loans from $30,000-$5 million
Check eligibility
As a distributor, you work hard to sell your manufacturing client's products. And as a wholesaler, you have to stay on top of purchases and what your retailer clients want.
Maintaining stock, getting shipments out on time and effectively marketing require good employees and cash on hand. When expanding operations and replenishing stock calls for a little extra funding, we can help you nail down financing that's right for your situation.
What loan options are available for wholesale and distribution companies?
Equipment financing and invoice factoring are two suitable options for wholesale distributors since these businesses tend to have expensive equipment and bill large invoices to customers. Below are five top financing options to consider:
Equipment financing.
Much like a car loan is secured by the car you're purchasing, equipment financing is secured by the equipment you're purchasing. A new line or new vehicle for local deliveries? You could potentially get a low interest rate by going through a lender that specializes in equipment financing.
Invoice factoring.
Sometimes retailers can't fulfill invoices right away, leaving you with moved merchandise and a promise of payment. With invoice factoring, you sell open invoices to a third party at a slight discount, and when your client pays the full amount, it simply goes to the lender, rather than you. Because of how these loans are paid off, they may not be the best option if your retailer is on a credit plan with you.
SBA loans.
A unique feature of these loans is that they're guaranteed up to a specific amount by the Small Business Administration. SBA loans tend to come in larger amounts, up to $5 million. Keep in mind the size limitations that come with SBA loans. Typically, wholesalers must have under 100 to 250 employees to qualify as a small business with the SBA. Watch out for turnaround time which can be much longer with SBA loans than other financing.
General purpose business loans.
You won't be able to borrow as much as an SBA loan might afford, but it's often faster to get a more typical fixed-term business loan. These loans could be a good option to quickly pay for new advertising, get a forklift fixed or make a large purchase from your distributor.
Business credit card.
Should your needs demand a more flexible form of financing, a business credit card could be a better fit. Similarly to personal credit cards, some offer promotional periods and rewards. You can buy office supplies or gas and regularly pay off totals before the billing cycle ends to earn rewards without paying interest.
Compare business loan options from top providers
How do I pick the best financing option for my business?
Your expenses, credit and other factors shape the types of offers you'd find most suitable. Get a good idea of what to look for by reviewing two main features: offer details and costs.
Offer details
Eligibility. You can cut down on the number of loans you're comparing by making sure you meet basic qualification standards. Lenders come in all shapes and sizes, and it's entirely possible that your revenue, credit history or years in business will determine whether you qualify right off the bat.
Loan amount. A lender that doesn't offer the amount you need is likely not your best choice. Be it too much and you pay more than necessary for the loan or too little and you end up looking for secondary options, it's probably best to find a lender that can more closely meet the exact amount you need.
Loan term. Terms become increasingly important when you're looking to pay back a large loan with a slower cash flow, while a long term could make for unnecessary interest charges or cost more if prepayment fees are tacked on.
Costs
Interest rate. One of the biggest numbers to watch is the interest rate, especially in relation to your loan term. Also check for the APR, where available, to see the total cost of your loan, including any fees.
Fees and charges. Ask about fee structures before you apply. Lenders may impose extra charges that aren't immediately obvious, such as documentation, prepayment, underwriting and origination fees.
How to successfully apply for financing
Though you'll find different requirements based on the lender you work with, common areas that you'll want to cover include:
Required documentation
Personal ID and business license. You'll often need to provide a government-issued ID that proves you are who you say you are and that you own the business being financed.
Proof of assets. Well document your assets, including any specialized equipment. You might be able to land a lower rate by offering up your assets as collateral for a loan. Take into account any real estate, current balances and specialized equipment you own when seeking a loan. All of these can affect the amount and rates you ultimately qualify for.
Proof of income and revenue. Your ability to payback a loan is, in large part, demonstrated by revenue. The previous year's taxes, bank statements and processed invoices are generally used for this purpose.
A detailed budget. Not all lenders require a robust business plan, many will consider a detailed budget sufficient for evaluating your business's financial health as it grows.
References can help too. A good relationship with a client may mean a good reference, and a good reference from a client could mean additional proof of an income source.
6 tips to be successful as a wholesale distributor
Find your niche. Look for a need and fill it. You're not going to be the only one selling smartphones — tons of businesses are already doing that and doing it well. But you may do better finding a moderate market, rather than an oversaturated one.
Build solid relationships with your retailers and manufacturers. Your business relies on your reputation with retailers. Build trust and understanding with them while elevating the manufacturers you work with.
Be knowledgeable, not a know-it-all. While it's important to know your inventory, it's also important to make sure your retailers don't feel ignored when discussing it. As with most interactions, it's generally better to say you don't know something — that you need to research it and get back to them — than it is to talk around it.
Stay abreast of trends. Markets shift often. Home in on what your customers are leaning toward, and move your inventory accordingly.
Automate where possible. There's a certain satisfaction to manual processing, but it's ultimately limiting. Automating processes frees up time for you to focus on other tasks and plans.
Customer service first, second and third. Whether it's your employees, retailers or manufacturers, put your best foot forward. Part of doing business is treating the people around you well to keep and grow your customer base.
Bottom line
Successfully get going on your next big project or just get off the ground with the right financing, planning and motivation. By fully understanding the needs of your business you can improve your chances of finding the right lending solution.
Make sure to compare your options carefully, and always keep in mind how your market may be changing.
Frequently asked questions