Finder is committed to editorial independence. While we receive compensation when you click links to partners, they do not influence our opinions or reviews. Learn how we make money.
Where to put your emergency fund
Should you keep your emergency fund in one of these five accounts?
Putting money aside for emergencies like car and home repairs or healthcare can help you stay out of debt and makes good financial sense. But where should you keep your emergency fund? There are many different options: high-yield savings accounts, money markets, CDs, IRAs and Treasury bills. Here's how to decide which is best for you.
Compare savings accounts for your emergency funds
Five types of accounts for your emergency fund
Here are five low-risk accounts you should consider for your emergency fund:
High-yield savings accounts
A savings account is the most common account used for emergency funds. If you're going to take this route, look for a high-yield savings account with minimal fees.
Pros
Strong APYs. Many banks offer savings accounts with rates above 1.25%. These guaranteed returns help you grow your money even faster.
Optional ATM cards. Some savings accounts come with an ATM card that lets you withdraw cash on the go. This could be useful for an emergency fund as long as you're not tempted to spend the money on other things.
Minimal fees. Most high-yield savings accounts are offered by online-only banks with little-to-no fees, so you don't have to worry about losing a chunk of your savings to miscellaneous charges each month.
Cons
Limited withdrawals. You typically can't make more than six withdrawals from a savings account each month. But due to the coronavirus pandemic, many banks are waiving this requirement.
Could be inconvenient. If you open a high-yield savings account with an online-only bank, you may have to transfer money to an external account to withdraw funds if it doesn't come with an ATM card.
Money markets
Money market accounts work just like savings accounts but with the added flexibility of checking accounts.
Pros
Competitive APYs. Some money market accounts have higher APYs than high-yield savings accounts, although this isn't always the case.
Easy access to your money. Unlike savings accounts, money markets come with a debit card and checkwriting privileges to help you cover unexpected expenses quickly.
Cons
Potential fees. Some money market accounts have high fees, so make sure you find one with a bank that won't take a bite out of your savings each month.
High minimum balance requirements. Some banks require opening deposits of $2,500 or more for money market accounts, which could put them out of reach if your emergency fund isn't big enough.
Limited withdrawals. As with savings accounts, you typically can't make more than six withdrawals. However, your bank may be temporarily waiving this policy during the coronavirus pandemic.
CDs
When you store your money in a certificate of deposit (CD), you agree to lock your money away for anywhere from three months to 10 or more years. You get a high, guaranteed APY, but you'll pay a penalty if you need your money before it's time.
Pros
Highest APY of any bank product. If you want to keep your money at a federally-insured bank, a CD will offer you the highest interest rate on your money. But it's also the most restrictive.
APY doesn't change. Savings account and money market rates are variable, meaning they could change at any time. But CD rates are locked in until maturity, so you don't have to worry about your APY dropping.
CD ladders. If you want to invest in CDs but still maintain access to your money, open several CDs with staggered terms. With this strategy, each CD will mature on a rolling basis, so you maintain frequent access to your money.
Cons
Early withdrawal penalties. If you need to access your money before your CD matures, be prepared to pay a hefty penalty.
Restrictive. Because it's impossible to know when you'll need to use your emergency fund, you may not want to lock all your money away in a CD.
Higher minimum deposit requirements. Opening deposits could be as low as $0 or as high as $10,000 depending on which bank you go with.
Roth IRAs
A Roth IRA is a retirement vehicle that's funded with after-tax dollars. But they're also a great place to store your emergency fund.
Pros
Higher potential rate of return. You invest your Roth IRA in the stock market, which means you could earn a higher return than you would with a savings account, money market or CD.
Can withdraw principal balance at any time. Unlike other retirement accounts, you can withdraw the money you put into your Roth IRA at any time without penalty.
Tax-free withdrawals. Qualified Roth IRA withdrawals are always tax-free, so you won't have to worry about paying taxes on the money you take out.
Cons
Returns aren't guaranteed. Unlike bank accounts that are federally-insured, you could lose some of your principal balance if you don't invest your Roth IRA funds wisely.
Possible early withdrawal penalty. You could pay a 10% early withdrawal penalty if you withdraw interest for a nonqualifying expense before age 59 1/2.
Takes time to withdraw money. Accessing funds in a Roth IRA could take a couple of days if your custodian needs to sell off some of your investments and transfer the proceeds to your bank account first.
Treasury bills or bonds
Treasury bills or T-bills are short-term bonds backed by the US government. You typically buy them at a discount and sell them for profit at maturity.
Pros
Tax-free interest. With a bank account, any interest you earn is considered taxable interest. But Treasury bill interest is typically tax-free.
Low minimums. Usually, $100 is all you need to start investing in Treasury bills.
Multiple maturity lengths. T-bill maturity dates range from four weeks to one year, so you can choose a term that's comfortable for you.
Cons
Not federally-insured. T-bills are backed by the US government, so they're low-risk. But returns aren't guaranteed.
Interest paid at maturity. You can sell Treasury bills before maturity if you're in a pinch, but you won't receive any interest.
Not easily accessible. If you need to access your money before your T-bill matures, it could take a couple of days to sell your investment, process the transaction and receive your funds.
If you're feeling stuck about which account you should choose, consider spreading your emergency fund out across multiple accounts. Put a chunk of it in a high-yield savings account, lock some away in a CD and invest the rest in your Roth IRA. That way you maximize potential earnings and still maintain quick access to your money when life throws an unexpected curveball.
How to compare accounts for my emergency fund
Consider these factors when you're comparing accounts for your emergency fund:
Use this table to pinpoint which account has features you're looking for:
| | Savings accounts | Money market | CD | Roth IRA | Treasury bills |
| --- | --- | --- | --- | --- | --- |
| Easily accessible | | | | | |
| Guaranteed returns | | | | | |
| Low opening deposits | | | | | |
| Minimal fees | | | | | |
| Low-risk account | | | | | |
How much should I have in emergency savings?
A general rule of thumb is to save between three to six month's worth of expenses, while some experts suggest saving for up to one year. However, how much you can contribute depends on your income, expenses and financial goals among other factors.
You can start a small emergency fund with as little a few hundred dollars, which may come in handy for things like unexpected car repairs, pet emergencies or other essentials.
Alternatives for my emergency savings
Savings accounts are the most commonplace to park an emergency fund, but there are alternatives. If you're looking for a nontraditional place to store your money or want to build an additional reserve beyond a standard emergency fund, consider these other options: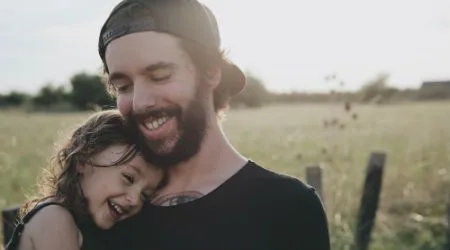 Cash-value life insurance
Life insurance is a financial product that's good to have, but never fun to think about. A cash value policy can protect your family if you die, but you can borrow from the policy if you need access to cash. You're not required to pay back these loans, but they affect the balance your beneficiaries receive when you die.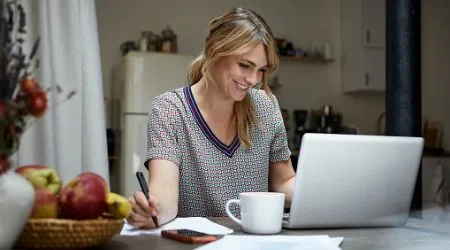 Money saving apps
Money savings apps help you accomplish a whole slew of financial goals—cutting down on unexpected costs, learning to invest wisely and saving your spare change. We've rounded up a list of the top nine money saving apps that could help you boost your emergency fund and tackle your financial goals.
Bottom line
An emergency fund helps you prepare for the unexpected, so you can tackle surprise expenses head-on without jeopardizing your financial health. There are many different accounts you could use to store your emergency fund, including savings accounts, money markets, CDs, Roth IRAs and Treasury bills. Whether you choose to keep your money in one of these accounts or spread across multiple accounts is completely up to you. The key is to keep it someplace safe, secure and accessible, so you always have money on-hand when an unexpected emergency pops up.
Frequently asked questions