Finder is committed to editorial independence. While we receive compensation when you click links to partners, they do not influence our content.
Automatic savings apps and accounts
Round up your daily transactions and send the spare change to your savings.
Our pick for automatic savings: Chime Savings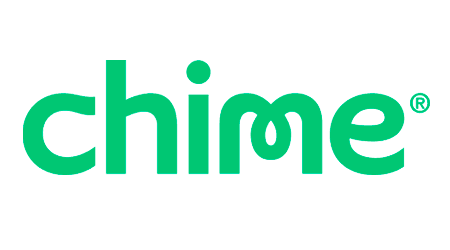 No minimum balance
No monthly service fees
Get your paycheck early
Go to site
Automated savings tools can help you save more money and build a bigger bank balance. But which tool is best for you depends on your situation.
How does automatic savings work?
These tools round up your daily transactions to the nearest dollar and send the change directly to your savings account. For example, if you used your debit card to buy breakfast at a café for $17.20, it would round up to an even $18 and send the extra 80 cents to your savings account. Or, if you elect to have your transactions rounded up to the nearest $5 amount, it would round the purchase up to $20 and put the extra $2.80 into your savings.
It might seem like a small amount, but if you make several purchases a day this could add up to a lot of money over the course of a few months or a year. Plus, if the extra change from your transactions are being added to a high-interest savings account, you'll also earn interest on that money.
Types of automatic savings
There are three main types of automatic savings tools you can take advantage of:
Automatic savings accounts. Some savings accounts come with linked checking accounts that allow you to seamlessly transfer money to savings each time you get paid.
Automatic savings programs. Many banks have savings programs you can opt into that will round up purchases from your checking account and transfer the difference into savings. These work similar to automatic savings accounts, but you usually have to opt into them.
Automatic savings apps. The best money saving apps help you invest your spare change, save on bills, groceries and more. Some apps have tools that round up your daily transactions and add the loose change to a student loan or an investment portfolio. For example, Acorns rounds up your purchases to the nearest $1 and sends them to your Acorns account to be invested.
Which automatic savings is right for me?
Each automatic savings type serves its own purpose. Choosing the right one depends on your needs and goals. Keep these factors in mind when comparing different automatic savings types:
Purpose of saving. Let the question, "Why am I saving?" guide your decision-making process. If you're trying to build up an emergency fund, an automatic savings account or savings program may be what you need. But if you want to invest or find ways to trim excess expenses from your budget, an automatic savings app may be a better fit.
Interest rates. Most automatic savings accounts and savings apps reward you with interest. Make sure you're earning a competitive APY, so your funds continue growing while they sit there.
Fees. Some savings accounts and savings apps charge monthly fees. If you run across one that does, see if there's a way to avoid it. If you can't, you may want to keep looking.
Features. Consider what features will help you automate your savings. Do you want to track and manage savings goals? Trim down expenses on groceries and bills?
Compare your automatic savings apps
Click the tabs to explore popular options for automatic savings apps.
Automatic savings programs
One of the most common ways to round up what you spend is to enroll in a program through your bank that lets you round up money from your checking account and automatically transfer it to your savings account. It works just like an automatic savings account, except you'll need to opt in — and you'll have the option to opt out.
How else can I automate my savings?
There are several ways to set up transfers:
Split your paycheck. Ask your employer if it offers the capability to split your paycheck and send a portion to your savings account and a portion to your checking account. If your paycheck fluctuates, ask if it can be split by percentages, like 15% to savings and 85% to checking.
Schedule transfers to a savings account. It's quick and easy to set up a regular direct debit from your checking account to a linked savings account. You can specify that you want the funds to be automatically transferred to your savings account with the same frequency you receive your salary, such as weekly, biweekly or monthly. A portion of each paycheck will then be sent straight to your savings account, where it can earn a higher rate of interest.
Schedule transfers to a retirement account. In some cases this will work just like a scheduled transfer to a savings account. But if you have retirement options through your employer, you can have the funds taken out before you even get your paycheck

— and before it's taxed.

Use a sweep account. Sweep accounts automate transfers to and from a linked savings or investment account. All you have to do is set a minimum and maximum limit for your checking account balance, and your bank will automatically move money between the two accounts while making sure your balance stays within the limits you set. If you open a sweep account, set a realistic minimum limit for your checking account balance to make sure you can cover any urgent expenses that may arise.
What are the benefits of automated savings?
There are several reasons why it's worthwhile setting up an automated savings plan:
It's quick and easy to do. It only takes 5–10 minutes to set up everything required to automate your savings.
It's convenient. Automating the process takes the work out of saving. When funds are automatically deposited into your savings account, you don't have to remember to manually transfer savings funds every time you get paid.
It takes matters out of your hands. Automating your savings means you don't have to rely on your own financial discipline to ensure your nest egg keeps growing.
You put yourself first. When most people get paid they pay their creditors first

—

rent to the landlord, bills to utility companies, debt payments to credit card providers. Automating your savings means you pay yourself before you pay anyone else, allowing you to prioritize your financial future above all else.
Your balance grows all the time. Your savings balance will grow steadily, and the power of compound interest also kicks in to provide an even bigger boost.
You can achieve your financial goals. As your savings balance builds without you having to lift a finger, you can reach your financial goals without putting in any effort.
Deciding how much to save
The first step when developing an automated savings plan is to work out what your savings goals are and what method of automated savings will work best for you.
If you tend to figure out how much you can spend based on how much is in your account, using a tool that rounds up your purchases can be a good way to help you save without feeling like the plan is too stringent.
If you're the sort of person that sets and sticks to a budget, you may be better off budgeting out exactly how much you want to save each month and having it automatically transferred to your savings account.
If you're not sure what you style is, try out both methods. You can choose your favorite later on — or continue using multiple tools to save more.
Example: Michelle's savings plan
Michelle wants to start saving, and she decides to work it into her monthly budget and schedule weekly transfers from her checking to her savings account, which earns 2.75% APR.
She figures out how much she'll save if she puts away $10, $20, $50 or $100 each week to see how much of a difference compound interest makes. After comparing all of her options, Michelle puts together a new budget that lets her set aside $50 each week, which is enough to save up without affecting as much of her day-to-day life as saving more would.
| | $10 weekly deposit | $20 weekly deposit | $50 weekly deposit | $100 weekly deposit |
| --- | --- | --- | --- | --- |
| Interest rate | 2.75% APR | 2.75% APR | 2.75% APR | 2.75% APR |
| Account balance after 1 year | $527 | $1,054 | $2,635 | $5,271 |
| Account balance after 3 years | $1,626 | $3,251 | $8,129 | $16,257 |
| Account balance after 5 years | $2,786 | $5,573 | $13,932 | $27,864 |
What else can I do to maximize my savings?
Once you've automated your savings, there's plenty more you can do to build a bigger bank balance:
Make extra deposits. Even though you have an automated plan in place to take care of your savings, don't be afraid to make additional contributions to your savings account when you come into some extra cash. For example, if you get a substantial tax refund, deposit some of those funds into your savings account before spending anything.
Review your deposit amount. Your financial circumstances change all the time, so it's a good idea to review how much you're automatically transferring to your savings account a couple times a year.
Review your account. While the savings account you chose six months ago might have offered the best interest rate available at the time, a lot can change in half a year. There might be another bank offering a much better savings deal, so compare your options regularly and shop around for the highest interest rate you can find.
Avoid account fees. Paying unnecessary fees can quickly eat into your savings. Look for a savings account that doesn't charge any fees, and make sure any linked checking accounts are similarly fee-free.
Automate your payments. Setting your bills on autopay can help you save money by avoiding late fees. And some providers offer autopay discounts to help you save even more.
Are there any risks to automating my savings?
Yes, but you can help keep your finances safe by knowing where your money is going.
The main risk is ending up with insufficient funds in your checking account if you move too much to your savings, which can leave you with overdraft fees. Check your bank account regularly while you're getting used to your new savings plan to make sure you're not transferring too much, or talk with your bank to find out if you're able to enroll in an overdraft protection program that automatically transfers money from your savings account when your checking account can't cover a transaction.
It's also important to take care before signing a direct debit agreement. When you sign this type of agreement, you may hand control of your bank account over to a third party, so it's important that you trust the merchant you're dealing with and know exactly what you're getting into.
Finally, find out ahead of time how to cancel your automated savings plan if you ever need to. Your bank may take several days to process the request or require you to visit a branch in person.
Bottom line
Just by taking a few minutes to set up an automated savings plan, you can quickly start building a bigger bank balance. And the more you manage to put aside each week, the better.
To save the most, compare savings accounts to find one with a competitive interest rate that fits your needs.
Frequently asked questions
Image source: Getty Images
More guides on Finder