Finder is committed to editorial independence. While we receive compensation when you click links to partners, they do not influence our opinions or reviews. Learn how we make money.
World First promo codes and exclusive discounts
This provider has closed as of January 30, 2019 – read on for alternatives.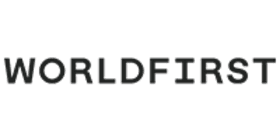 Must read
World First has discontinued its services in the US effective January 30, 2019. The company will accept no new trades or transactions after this date, and inbound transfers received after 5 p.m. CT will be returned to the sender.
If you're a personal or business customer who's concerned about your account, call 737-226-5240 for assistance.
To find a suitable alternative, compare money transfer specialists to find the best rates, fees and turnaround you're eligible for.
You might like instead:
World First is an online money transfer company that offers simple and affordable international money transfers. It takes pride in providing award-winning customer service, with help on hand should you have any questions about a transaction.
World First's fee structure is simple. You'll pay $10 for transfers of up to $10,000 and no fee for higher amounts.
How do I use my World First discount code?
World First is offering $0 fees for finder readers. To get this deal, click "get deal" in the coupon above and you will be taken to World First to initiate your transfer.
What services does World First offer?
World First only offers bank-to-bank transfers — meaning funds must be drafted from your bank account, which will then be deposited into your recipient's bank account. You cannot use cash or a debit or credit card to make the transaction.
World First offers four tools to get the most out of your transfers:
Spot contracts. Make a one-time transfer at the time of payment.
Forward contracts. Lock in an ideal exchange rate and schedule a transfer now for up to three years later.
Recurring payments. Schedule regular automated international payments to loved ones or businesses abroad.
Limit orders. These market orders allow you to execute a money transfer when your ideal exchange rate is met.
How are World First's exchange rates?

World First offers customers the opportunity to view live exchange rates and take advantage of rate graphs and economic commentary to better understand developments in the foreign exchange market.
Because World First takes a smaller margin than banks, it typically able to offer better rates than a bank can. In fact, it backs up its exchange rates with the World First Price Promise.
World First Money Review | Pros and Cons
Pros
Promo offers. World First's periodic promo codes include no fees for all international transfers among other discounts.
Competitive exchange rates. World First backs up its exchange rates with its Price Promise, beating lower rates if you're a registered user.
Flexible options. Spot contracts, forward contracts and hedging options are available.
Cons
Bank transfers only. You cannot make a payment with cash or a debit or credit card.
How can I get cheaper World First transfers?
World First's fee structure is simple. You'll pay $10 for transfers of up to $10,000 and no fee for higher amounts. Use a World First promo code to save more on international money transfer fees.
How does World First work?
The first step is to sign up for an account with your:
Your full name and contact information, including an email address.
Your country of residence.
Date of birth and Social Security number.
Proof of government-issued ID, like your driver's license or passport.
Details about your money transfer needs.
Once you have an account, you enter the details of your transaction, including how much money you're sending, where you're sending it and who will be receiving the funds. Provide your recipient's bank account details and the currency you wish to send, and you will be presented with an exchange rate quote.
You can choose to send the money right away or lock in a rate for a future transaction. It's then a matter of depositing funds with World First from your bank account, and the company will convert the money into your currency of choice and send it to your recipient.
What forms of payment does World First accept?
World First accepts bank account payments only.
Shopping for an alternative? Compare these services to World First for sending money overseas.