How will Brexit affect you?
Your Brexit questions answered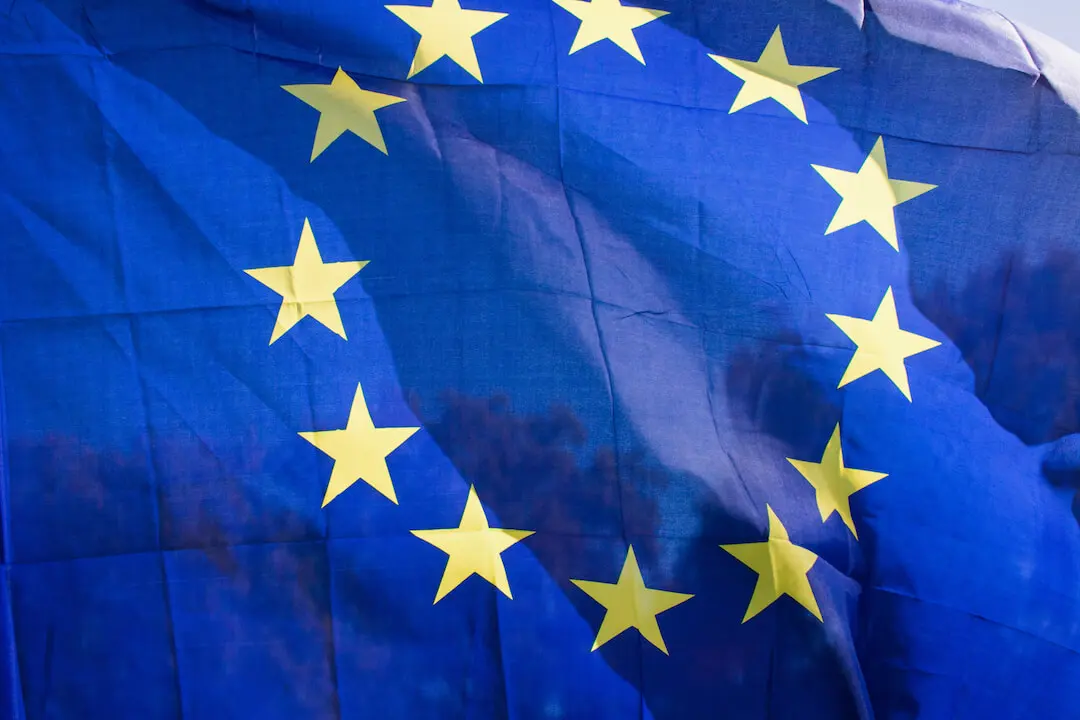 There's still huge uncertainty about the impact on consumers' finances of the UK leaving the EU. But here's our guide to what's known so far.
The time has finally come for the UK to leave the European Union, but most of the work is still to be done.
The withdrawal agreement agreed between the UK and EU comes with a transition period during which not much will change: the UK would continue to negotiate with the EU on specific aspects of the relationship until the transition period ends on 31 December 2020.
We've answered some common questions here, but overall, much hangs on what is negotiated during the Brexit transition period, and what type of trade deal, if any, the UK ends up with at the end of this period.
Based on what's known so far about all the possible outcomes, we'll help you navigate this complicated topic, one step at a time.
What happens after 31 January 2020?
After the UK officially leaves the European Union at 11pm (GMT) on 31 January, it enters an 11-month transition period, during which time the UK remains in the EU customs union and single market.
In simple terms, this means that little changes for the average person, and things like freedom of movement, travel and trade remain the same until the end of the transition period. The UK also continues its contributions to the EU budget, and still follows EU rules.
However, as of 11pm on 31 January, the UK ceases to be a member of the EU's political institutions, such as the European Parliament and European Commission, and loses voting rights.
During this time, the UK will negotiate a new trade deal with the EU, and is also free to negotiate trade deals with other non-EU countries such as the USA.
What will change for UK laws and regulations?
At the beginning, not much. The EU has a whole lot of regulations on a range of topics, but each country independently incorporates them into its own legislation, which means that in most cases EU regulations are reflected in British laws.
Changing them would require parliament to vote to change those laws, so EU regulations will not suddenly disappear leaving a Wild West of unregulated areas.
However, after the transition period, it will become possible for parliament to change all those laws. Parliament may decide to change some: there will be many political choices to be made.
How will Brexit affect the pound?
That's one of the questions no one can answer yet. Immediately after the 2016 referendum, the pound lost about 20% of its value and never entirely got it back, but it isn't easy to predict what will happen in future.
Our Brexit exchange rate tracker shows you how the pound has been doing in the last couple of years and which political events seem to have influenced its value.
But what does all this mean for your pocket?
If the pound goes down. It becomes more expensive for Brits to travel abroad. Imported goods' prices are also likely to increase, because UK retailers and companies spend more to purchase the same products, and in many cases will pass the increase down to the customers. Among the top 20 commodities imported by the UK are cars, medicines, clothes, vegetables and fruit, and meat – so a fall of the pound may have very concrete consequences on your daily budget. At the same time, a decrease in the value of the starling makes the UK cheaper for travellers from abroad, potentially attracting more tourists.
If the pound goes up. Conversely, it becomes cheaper to travel abroad and imported goods may become less expensive – but companies that sell goods abroad also become less competitive.
How will Brexit affect my holidays?
During the transition period, there will be no real effect on your holidays in the EU. However, after the transition period ends, there may be changes to how you travel to the EU, but this will all depend on any potential deal the UK and EU agree to.
For the time being, you can still visit the EU as you normally would.
Do I need travel insurance to travel to the EU after Brexit?
Not necessarily. Travel insurance will still be a personal choice, and you probably won't be under any obligation to get travel insurance regardless of what deal is negotiated.
If the UK were to reach the end of the transition period without a trade deal, this could lead to delays or restrictions over how you can travel to the EU. Unfortunately, this would probably be considered an "extraordinary circumstance" by airlines, in which case the usual compensation for delays and cancellations wouldn't apply. So as ever, make sure you've got solid travel insurance.
Not all travel insurances include cover for delays or cancellations; some policies cover these only if they're caused by strikes or other specific causes, Brexit not being one of them. Read the small prints carefully to avoid nasty surprises.
Once the transition period has ended, everything will depend on what deal and agreements both parties come to – but travel insurance may still be necessary to protect yourself against health accidents while travelling in the EU. More on this below.
Is my EHIC card still valid after Brexit?
The European Health Insurance Card (EHIC) will still be valid until the end of the transition period, in December 2020. After that, it will depend on the negotiations between the UK and the EU – the government has said in an official report that it "wants UK and EU nationals to continue to be able to use the European Health Insurance Card (EHIC) to receive healthcare should they need it while on holiday," but there's no guarantee that this will happen.
However, if the EU and the UK were to disagree on this, or if no deal is agreed, the EHIC wouldn't be valid any more. Travel insurance would then become much more important, as any unexpected health accident would otherwise have to be covered by the travellers themselves – which can easily turn out extremely expensive.
Will I need a visa to travel to the EU after Brexit?
In the worst-case scenario, yes, but it looks quite unlikely. Here's how things are looking so far:
If we agree a deal. Nothing changes until the end of the transition period (2020). After that, Brits will need to apply for online permission to visit the EU – it isn't exactly a visa, but a new document that will grant permission to travel to the EU for three years at the price of £7. The scheme, called ETIAS (European Travel Information and Authorisation System), will also apply to a set of other non-EU countries, such as Japan and Australia, and is expected to launch in 2021.
If we don't agree a deal. The European Commission has proposed that the UK is placed in the list of countries whose citizens can travel visa-free into the "Schengen area", under the condition that the UK reciprocates. This means you'll be able to spend 90 days in every 180 days in the EU without a visa, but can't work or study. This will remain the case as long as the UK offers the same visa-free travel to EU tourists. If this changes, there is a very slight chance that UK citizens may need a proper Schengen visa to travel to the EU, which currently costs €60 (around £52).
Can I drive in the EU after Brexit?
If the transition period ends without us agreeing a deal, driving in the EU will become more complicated. Here's what you'll need to do:
If you are a UK citizen living in an EU country. In this case, the government's advice is to change your UK driving licence for a EU one, and to do it as soon as possible. If you don't and the UK leaves the EU without a deal on 31 December, "you may have to pass a driving test in the EU country you live in to be able to carry on driving there".
If you are a EU citizen living/driving in the UK. Nothing changes, and your European driving licence will still be valid. After you've been a British resident for three years, you'll need to apply for a UK driving licence (no change from pre-Brexit arrangement).
If you have a UK driving licence and are visiting the EU. In the event of a no deal, you will need an International Driving Permit (IDP) to drive in the EU. It costs £5.50 and can be bought at the Post Office. If you travel with your own card, you'll also need a so-called "green card", certifying that your insurance covers the minimum cover in the country you're driving in. It can be obtained for free, but don't leave it until the last minute, as it may take a while to get it.
Will Brexit affect my private pension?
In most cases, Brexit won't affect a private pension, at least not in the immediate future. The UK pension market is mostly domestic, made of British pension funds managing British people's pensions. However, there are a couple of things to consider:
European pension funds operating in the UK. There aren't many of these, but they operate in the UK only because their licence is "passported" thanks to EU regulations.
Pensions fund investments. Pension funds' results are closely tied to the UK economy. There has been no lack of attempts to predict Brexit's impact on it, but again, it's impossible to actually say anything about it beforehand, and much will depend on the final deal. However, if British economy were to sustain a major blow, it is highly likely that many invested pensions would also be impacted.
We'll keep updating this page as more information emerges, to help you stay ahead.