Where to watch Curb Your Enthusiasm online
Fan of awkward comedy? Us too! Here's how you can stream every episode of Larry David's acclaimed cult series Curb Your Enthusiasm.
Watch this show for free with a free trial from HayU
1 month free trial
Thousands of shows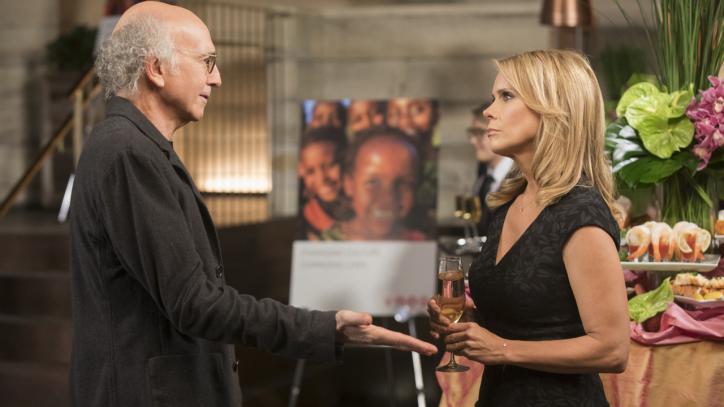 Curb Your Enthusiasm has enjoyed an impressive run since it first aired on HBO way back in 2000. Spanning eight seasons over its initial 11-year stint, the show proved so popular that HBO decided to bring it back for a 10-episode ninth season in 2017, with the main cast of Jeff Garlin, Cheryl Hines, JB Smoove and Susie Essman all reprising their roles as fictionalised versions of themselves alongside David himself.
Where to watch
Finding a platform to binge watch the series can be difficult, but we've done the searching for you.
Individual episodes can be purchased through Amazon Instant Video for just under £2 (HD will cost a little more). If you're considering signing up for a subscription TV service, then consider Sky, which has seasons 1-8.
If you're not looking for a large monthly commitment, but you don't want to buy each episode individually (and with 9 seasons, that's a significant cost), then perhaps the easiest option is NOW – which is currently offering a free trial of its Entertainment Pass. This will allow you to really sink your teeth into the 82 episodes currently up on NOW. That might not be quite enough time to watch them all (but we won't judge you if you do – promise).
The Entertainment Pass is available for £9.99 a month contract-free after your trial, which gives you access to a whopping 250 box sets including Tin Star, The Walking Dead and The Affair all available right at your fingertips.
Can't I just watch it illegally for free?
You shouldn't! Here's a few things to remember:
It's poor quality. Streaming often takes ages to buffer, will keep cutting out, and is bad picture quality.
It risks your computer. All of those pop ups aren't doing your laptop much good…
It's illegal. Larry David and co. work hard to bring great entertainment to comedy fans. Pay your bit, sit back and enjoy!
It's so much easier to just buy it. Save yourself all that trouble and sign up for a free trial with NOW. Problem solved.
Want a taster of Curb Your Enthusiasm?
Check out the video below for some of Larry David's best bits.
---