A beginner's guide to VPNs. Find out how to protect your data from prying eyes from as little as US$4 a month.
A Virtual Private Network (VPN) allows computers or networks to connect to each other securely over the Internet. Traditionally, businesses and universities used VPNs to create secure, remote connections to an existing network, but many everyday consumers now utilise this same technology to shield their personal data while exploring the Internet. Despite the best efforts of some media companies to discredit VPNs as an illicit tool for circumventing geo-blocks, there are plenty of sensible reasons why someone would want to use a VPN.
Here, we discuss the various uses of VPNs and some companies that provide VPN services to the UK.
Already know what you're looking for? Click here for a sweet deal on a VPN
Compare VPN services available in the UK
Note: All VPN services are charged in USD
VPN Service
USD Price (p/m)
Annual Payment
Server locations
Sign Up
PureVPN
$9.95
$49.95($4.16/month)
450+ servers across 6 continents
Sign upMore info
TunnelBear
$6.99
Grizzly: $49.99($4.16/month)
Servers in 13 countries
Sign upMore info
Blockless
$4.95
$49.95($4.16/month)
18 across the globe
Sign up
More info
EarthVPN
$3.99
$39.99($3.33/month)
31 locations worldwide
Sign up
More info
Getflix
$3.95
$33.18($2.75/month)
20+ regions
Sign up
More info
Hide My Ass
$9.99
$59.88($4.99/month)
848 servers worldwide
Sign up
More info
Overplay
$4.95
$99.95($8.32/month)
48 servers worldwide
Sign up
More info
Iron Socket
$6.99
$49.95 ($4.16/month)
Over 50 servers (High concentration in US and UK)
Sign up
More info
NordVPN
$8.00
$48.00 ($4.00/month)
80 servers worldwide
Sign up
More info
Hide.Me
Free – $11.67
Not available
27 servers located across the globe
Sign up
More info
Safer VPN

Single: $7.99
Multi: $16.90
Business: $29.99

Single: $5.99
Multi: $10.99
Business: $22.49

100+ dedicated servers in over 24 locations
Sign up
More info
IP Vanish
$10.00 ]
$77.99($6.49/month)
165+ servers in over 60 countries
Sign up
More info
Unblock US
$4.99
$49.90($8.32/month)
Not specified
Sign up
More info
TorGuard
$5.99 – $9.99
Not available
1000+ servers in over 42 countries
Sign up
More info
VyperVPN
Basic: $9.99Pro: $14.99Premier: $19.99
Basic: $6.67Pro: $8.33Premier: $10.00
700+ servers in over 3 continents
Sign upMore info
Express VPN
$12.95
$80.04($6.67/month)
97+ VPN locations in 78 countries
Sign up
More info
PIA
$6.95
$39.95($3.32/month)
3034+ servers in 15 countries
Sign up
More info
IB VPN

Ultimate: $10.95
Total: $7.95
DNS: $4.95

Ultimate: $6.91
Total: $5.83
DNS: $3.08

~100 servers in 39 countries
Sign up
More info
Strong VPN
$4.85 – $16.95
Not available
~21 countries
Sign up
More info
| VPN Service | Encryption | Mobile Support? |
| --- | --- | --- |
| PureVPN | PPTP, L2TP, SSTP and OpenVPN | Yes |
| TunnelBear | OpenVPN, IPSec | Yes |
| Blockless | PTTP, SmartDNS | Yes |
| EarthVPN | VPN PTTP, SSTP, L2TP and Open VPN | Yes |
| Getflix | PTTP, L2TP, SSTP and OpenVPN UDP | Yes |
| Hide My Ass | OpenVPN, PPTP and L2TP/IPSec | Yes |
| Overplay | L2TP/IPSec, OpenVPN, PPTP, SmartDNS, SSL and SSTP | Yes |
| Iron Socket | OpenVPN, L2TP, PPTP, HTTP, Socks5 and DNS Proxy | Yes |
| NordVPN | IPSec, L2TP/IPSec, OpenVPN, PPTP and SSL | iOS, Android and Windows Mobile |
| Hide.Me | Supports PTTP, L2TP, IPSec (IKEv1 and IKEv2), OpenVPN, SOCKS and IKEv2. | Yes |
| Safer VPN | Safer VPN supports state-of-the-art protocols like OpenVPN, L2TP, PPTP, and proprietary protocols. | Yes |
| IP Vanish | IP Vanish offers PPTP, L2TP and OpenVPN. | Yes |
| Unblock US | Smart DNS. | Yes |
| TorGuard | OpenVPN, L2TP, and PPTP as well as SOCKS5 torrent proxy services. | Yes |
| VyperVPN | Supports PPTP, L2TP/IPSec, OpenVPN and Chameleon. | Yes |
| Express VPN | Express VPN apps are configured with OpenVPN UDP by default. Otherwise they provide OpenVPN TCP, L2TP/IPSec, SSTP and PPTP. | Yes |
| PIA | PIA provides OpenVPN, IPSec/L3TP and SOCKS5 Proxy. | Yes |
| IB VPN | Open VPN, PPTP, L2TP, SSTP are all supported by IB VPN. | Yes |
| Strong VPN | PPTP, L2TP and SSTP, but all are priced differently. | Yes |
| VPN Service | Pros | Cons |
| --- | --- | --- |
| PureVPN | 24/7 live chat: Fantastic support from a helpful Technical Support Executive around the clock. | Short period for money back guarantee: It's great that there's a money-back guarantee at all, but three days isn't enough to make up your mind. |
| TunnelBear | Outstanding website: TunnelBear's website is not only endlessly entertaining but also incredibly helpful and user-friendly. | Not any advanced features. Other than that, there's not much to complain about TunnelBear is one of the most impressive VPNs we've seen. |
| Blockless | Great value and handy support services | Blurry position on data logging |
| EarthVPN | Strict no-log policy, offers multiple devices | Unreliable speeds and server connections |
| Getflix | Internet TV focused, informative website | …website is a little overwhelming |
| Hide My Ass | 30-day money back guarantee, no limitations on bandwidth, AVG integration and amazing customer service | No IPv6, Only 128 bit encryption |
| Overplay | Servers in 48 countries, Simultaneous use on multiple devices | US-based, more expensive than other SmartDNS providers |
| Iron Socket | Strict no-log policy | Limited server distribution |
| NordVPN | Wide range of compatibility for devices and operating systems | …though only allows for 2 simultaneous streams |
| Hide.Me | Absolutely no log files. | Limited countries and servers. |
| Safer VPN | Custom Windows client. | Lacking in features that others within the same price range offer. |
| IP Vanish | Widespread servers and Windows Phone support. | No 24/7 support. |
| Unblock US | Helpful set up guides for most devices… | …except Linux. |
| TorGuard | Unlimited data transfer and great connection speeds. | Personal information being stored for promotional reasons is a bit of a concern. |
| VyperVPN | Online storage and NAT firewall add-on are both neat additions. | Vypr will only allow for one device to be connected on the basic plan. |
| Express VPN | Comes with 30-day no-risk money back guarantee and good discounts for annual memberships… | …but the base fee is a little pricey. |
| PIA | Easy-to-use and boasts great extra features at a reasonable price. Comes with a seven day no risk money back guarantee. | Many users report very poor tech-support from the company. |
| IB VPN | Free trial and low prices. | Not many server locations, and again, reports of poor customer care. Also, connection logs are kept for up to 10 days. |
| Strong VPN | One of the best available for use within China. | Many report being banned for torrent downloads with no option for a credit refund. |
VPN Service
Does it log usage data?
Payment methods
Killswitch?
PureVPN
No
Data not yet available
Data not yet available
Data N/A
TunnelBear
No
Visa, Mastercard, American Express, PayPal, Bitcoin and Jars of Honey
OpenVPN and AES 256 in CBC mode on Windows, Android and OS X and IPSec with 256-bit AES encryption for iOS.
No
Blockless
Yes
Mastercard, Visa and PayPal through a third-party payment system.
Smart DNS service and Mobile VPN, with a fully fledged VPN on the way.
No.
EarthVPN
No
Data not yet available
Data not yet available
Data N/A
Hide My Ass
No
Data not yet available
Data not yet available
Data N/A
Overplay
No
Data not yet available
Data not yet available
Data N/A
Iron Socket
Yes
Cash, major credit cards via PayPal, Bitcoins and gift cards via PayGarden.
The OpenVPN-based Ironsocket VPN network with AES-256 encryption, SHA256 Message Authentication and a 4096-bit key.
No
NordVPN
No
Major credit cards, Paypal, Bitcoin, Banklink and Webmoney.
Double VPN with two layers of AES-256-CBC encryption.
Yes
Hide.Me
No
Over 200 payments options including credit card, Paypal, Bitcoin, bank transfer and UKash.
Recommended connections are IKEv2, OpenVPN with AES-256 encryption/
Yes
Safer VPN
No
Data not yet available
Data not yet available
Data N/A
IP Vanish
No.
Major credit cards, Paypal and Bitcoin.
An OpenVPN connection with 256 bit AES encryption.
Yes
Unblock US
No.
Data not yet available
Data not yet available
Data N/A
TorGuard
No.
Over 200 different payment options, including PayPal, credit card, Bitcoin, Cash U, Gift Cards.
An OpenVPN connection with AES256 with 2048bit RSA encryption.
Yes.
VyperVPN
Yes.
Data not yet available
Data not yet available
Data N/A
Express VPN
No.
Major credit cards, PayPal, Bitcoin and alternative web payments and international credit cards
An OpenVPN connection with DNS leak protection.
No.
PIA
No.
Paypal, Amazon, Google, Bitcoin, Stripe, Stellar, CashU, Ripple, PIA Gift Card.
PIA recommends a combination of AES-256, RSA 4096 and SHA1 (or 256-bit)
Yes.
IB VPN
Yes.
Data not yet available
Data not yet available
Data N/A
Strong VPN
No.
Data not yet available
Data not yet available
Data N/A
What is a VPN?
When we use a VPN, the data we transmit is pushed through an encrypted "tunnel". This data cannot be read by anybody without access to the private network due to several security features, such as a firewall between the client and the host server. The data is also specifically encrypted so that only the computer receiving it can recognise it.
Once connected, you're technically no longer accessing the Internet, but rather your VPN. This is especially handy when using public Wi-Fi hotspots at restaurants, cafes and libraries, as they do not provide a secure and private connection to the Internet.
How do VPNs work?
VPNs encrypt your Internet connection by sending it through private servers. After you download a VPN client to your computer or other device, you select a server that is owned by the VPN to connect to. When you hit "connect," your computer is connected to the server selected, and your IP address is changed to reflect the location of that server.
Even your own ISP can only see that you're connected to a VPN, not what your IP address is or what data you are accessing. You are passing on a considerable degree of trust when connecting to a VPN, so ensure ahead of time that the VPN you are using is a reputable one.
What can a VPN be used for?
VPN use is first and foremost about security. What this actually means for you, the user, can differ dramatically depending on your needs.
Universities and companies may provide a free VPN service that allows students and staff to access the establishment's resources when they are away from the campus/office. VPNs would be especially useful for these people when transferring confidential files over a public Wi-Fi network.
Online shoppers may use a VPN to purchase geographically-restricted content or to avoid taxes imposed by their country of origin.
Privacy concerns surrounding the Internet have multiplied in recent years. And it's a reasonable fear when we are increasingly putting more and more of our personal details online through payments and services like PayPal. Using a VPN restricts prying eyes from being able to intercept files you may consider personally valuable or incriminating. This does not necessarily mean legally incriminating; it could be something as simple as an embarrassing photo or a private email.
Geo-blocked content restricts users outside of a set region from viewing it. Imagine, you're travelling abroad and you want to check up on your favourite team's latest match. You access the website and attempt to watch the highlights only to be met with a message that says: "This video is not available in your country". As most VPNs have servers in countries all over the globe, accessing the website through a trusted VPN would enable you to view the previously blocked video.
What can't a VPN do?
VPNs are not without limit. They have their own set of constraints, some of which are glazed over by the advertising copy written on their websites. These limitations include:
Making your connection to the Internet completely anonymous. VPNs can hide your location as well as what data you are accessing, but they cannot make your Internet connection 100% private. Tracking data such as cookies will automatically download to your computer when you are browsing. Remember that by linking your VPN service to your email or PayPal account, you're also leaving a trail that leads right back to you.
Reduce the bandwidth you use. Some VPN providers will say this is theoretically possible because of their built-in compression algorithms, but it largely untested and most users will tell you the reality is the exact opposite.
Avoid active government surveillance. If you're using a VPN to watch sports programming that isn't available in your country, you'll probably be able to figure out a VPN that does the trick. But if you're trying to access a Chinese website with a VPN, you're likely to run into issues.
Is using a VPN to access geo-blocked content legal in the UK?
A number of people in the UK access content through international streaming providers like Netflix and HBO Go without paying too much attention to whether they're on the right side of the law. Know that in such scenarios even if you're paying for the content, there are instances when you might be breaking the law. This is because you could open yourself to legal action initiated by the owner of the content. In essence, this would not be very different from using copyright material without obtaining a proper license.
Note that VPN providers absolve themselves of legal liability that might arise owing to your accessing geoblocked content through the terms and conditions you agree to when you sign-up for these services. Some specifically mention that you should not use their services to access geoblocked or copyright restricted content.
I just want something cheap – which VPN should I use?
Going the cheap or free route when searching for a VPN to use can have dangerous consequences. Because of the inherent costs of running a VPN, companies that offer these services at a discounted rate or for free are often getting their profits from a third party – such as one generating adware that will track the sites you visit – or by selling your data online.
On which devices can I use a VPN?
Generally speaking, VPNs can be used on any device that can browse the Internet. These include:
Computers (laptops/desktops). With operating systems of Windows, Mac, Linux or Chromebook.
Mobile devices (smartphones/tablets). Including Android, iOS, Amazon Kindle Fire and Barnes & Noble Nook HD.
Wireless routers. Asus, DD-WRT, D-Link, Linksys.
Streaming media consoles with DNS. Amazon Fire TV, Apple TV, Boxee Box.
Will using a VPN hide my identity while torrenting?
Yes. but not all VPNs allow traffic from peer-to-peer (P2P) file sharing from services like BitTorrent. These VPNs will likely throttle your download speeds if you're found to be torrenting. The rules aren't always black-and-white and some VPN providers will only block file-sharing services from particular regions. Below are three different VPN providers with three very different views of torrenting through their services:
VPN Unlimited does not encourage torrenting through its service and has reported a few cases where it has had to decrease a user's connection speed when they were found to be torrenting.
Iron Socket allows torrenting on select servers optimised for file sharing. Iron Socket does not allow torrenting on all its servers due to the legal pressure from countries such as the US and UK.
Private Internet Access (PIA) claims it does not monitor any user activity whatsoever (thanks to its strict no logging policy). Therefore, it has no way of knowing if a user is torrenting, and cannot block it.
Though most P2P file sharing services have been painted with the same brush thanks to illegal copyright infringement, there are still legitimate uses for torrenting and file-sharing. So if you're concerned about a VPN blocking your BitTorrent or Vuze service, it's definitely worth checking with the provider before signing up.
Does using a VPN guarantee my anonymity?
One of the most important things to know about VPNs is that they cannot guarantee complete anonymity – your VPN provider, for one, has easy access to who you are and what you're doing online. There are, however, a number of VPN features to look out for to up the ante on your security:
No logs policy
Many VPN providers claim they do not keep logs, although reading the fine print will often reveal that logs are kept for things such as the time and date the VPN connection was made, the duration of the connection and the bandwidth used. The more secure VPNs will guarantee that they do not keep log files on items such as web traffic data, files downloaded, videos watched or websites visited.
DNS leak protection
If you're using a VPN to mask your identity, you need to be sure that all traffic from your computer is being re-routed through the VPN network. Occasionally, your computer's operating system will default back to the DNS designated by your ISP, rather than the DNS provided by your VPN service, essentially leaking your IP address. If there is a leak and your computer's IP address is exposed, then your usage data will be left vulnerable to eavesdroppers.
Kill switch
Essentially, a kill switch is a form of DNS leak protection – a safeguard should your VPN disconnect and your IP address becomes exposed. A VPN kill switch is a particularly valuable tool for regular torrent downloaders. It works by severing your computer's connection to the Internet if ever the VPN's connection fails. Without it, your computer automatically defaults to your ISP-designated DNS and your identity and location become vulnerable.
Top VPNs with kill switch technology
---
July 2021 hottest VPN offers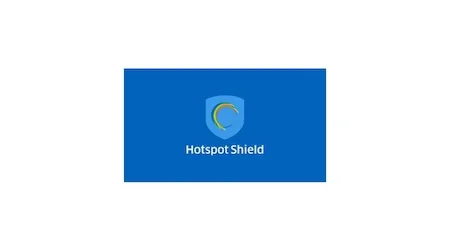 Hotspot Shield VPN at just $2.49/month when paid annually
from Hotspot Shield
Get Hotspot Shield VPN on Windows, Mac, iOS, Android & Kindle for just $2.49 per month when you pay annually.
View details
What is a VPN?
A VPN is a network technology that works by creating a secure network connection between a computer and a sever. This can be over a privately owned network connection or over a public network like the Internet. A VPN can connect multiple sites spread across large distances quite like a wide area network, and the use of VPNs to spread intranets globally is quite common.
Businesses that provide VPN solutions rely on various VPN protocols to secure data transmitted over public networks, and while these protocols vary, they serve the same basic purpose of keeping data secure. Below are a few examples of encryption protocols.
IP security (IPSec). This protocol works in securing communication over the internet, either through tunnelling or through transport mode.
Secure Sockets Layer (SSL) and Transport Layer Security (TLS). Both these protocols rely on the use of cryptography.
Point-To-Point Tunnelling Protocol (PPTP). This protocol relies on tunnelling, and its straightforward configuration and maintenance makes it rather popular.
Layer 2 Tunnelling Protocol (L2TP). The use of this protocol is common in tunnelling data communications traffic between two locations using the Internet. Its use alongside IPSec is quite common.
What can a VPN be used for?
While the basic purpose of a VPN is to provide a secure transmission of data, just what end users look for varies in accordance to individual requirements. Until not so long ago the use of VPNs was typically restricted to businesses, organisations, and educational institutions, where there was a need to communicate securely over public networks. Now, many individuals use VPNs to connect to the Internet securely.
Here's how the use of VPNs can help in varied scenarios.
Businesses, organisations, and educational institutions. Employees and students often get access to company VPN networks that give them access to resources shared by the establishment in question.
Online shoppers. Some online shoppers turn to VPNs to avoid paying taxes imposed by their countries.
Privacy concerns. More and more of what we do in our everyday lives is being put online. Whether it be text, images, videos, or banking-related information, using a VPN gives you peace of mind that prying eyes are at bay.
Accessing geo blocked content. There can be instances when you want to access a website but cannot simply because of your existing location. This can happen if you want to access a UK based website when travelling overseas. Using a VPN ensures that you can access sites through local servers.
Can I access the US Netflix with a VPN and is it legal? Netflix gives its American users the most prolific of all its international libraries and you can access US Netflix by using a VPN that masks your location and makes the Netflix servers to believe you're in the US. There have been no reported legal disputes resulting from streaming US Netflix content in the UK, and as long as you can successfully spoof your location, there is little possibility of trouble. Don't forget, though, that by doing so you do enter morally questionable ground, but since there's no legal ruling to go with one way or the other, this essentially depends upon your point of view.


Is using a VPN to access geoblocked content legal or illegal in the UK?

A number of people in the UK access content through international streaming providers like Netflix and HBO Go without paying too much attention to whether they're on the right side of the law. Know that in such scenarios even if you're paying for the content, there are instances when you might be breaking the law. This is because you could open yourself to legal action initiated by the owner of the content. In essence, this would not be very different from using copyright material without obtaining a proper license.

Note that VPN providers absolve themselves of legal liability that might arise owing to your accessing geoblocked content through the terms and conditions you agree to when you sign-up for these services. Some specifically mention that you should not use their services to access geoblocked or copyright restricted content.

Will a VPN mask my identity while torrenting?

Yes, a VPN manages to hide your identity when you're using torrents for downloading or uploading files, but know that not all VPNs come with peer-to-peer (P2P) file sharing capabilities. In some cases, VPNs can reduce your speed if they detect you using torrents. The views of VPN providers on this matter can vary greatly, so you might want to check before signing up.

VPN Unlimited discourages using torrents, and can reduce your connection speed if it finds out you're torrenting. While Iron Socket allows torrenting on select servers, it does not on ones located in nations like the UK and US where there's greater legal pressure. PIA, on the other hand, gives users a free run in