Things to do in Rome that'll make you fall in love with Italy
Roam through Rome's streets to find local delicacies, ancient sites and history around every corner.
Rome is one of the most famous cities in the world and is perfect for tourists.
Spend your day shopping streets lined with designer boutiques with gelato in hand or marvel at the architecture of the Pantheon and Sistine Chapel.
Find all of the can't-miss places when you visit Rome here, or better yet, hop on a Big Bus tour to be introduced to the city's highlights in record time.
---
Top things to do in Rome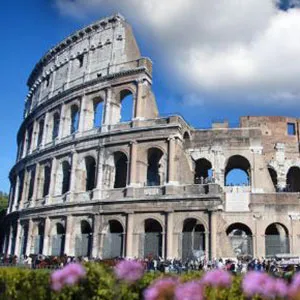 Get historical and discover the Colosseum and Roman Forum
As the largest amphitheatre ever built, the Colosseum is an iconic image of Italy and a must-visit while exploring Rome.
The structure, built out of concrete and sand, housed gladiator battles while Emperors determined their fate.
The Forum is just beside the Colosseum and features the ruins of government buildings.
---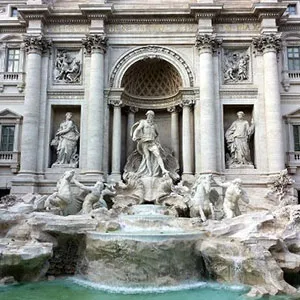 Toss a coin into the Trevi Fountain
Toss a coin over your right shoulder into the Trevi Fountain and if it falls into the fountain, you'll return to Rome.Throw a second coin in and you'll find a new romance. A third still, marriage.
Found in the Trevi district of Rome, this 26.3 metre high fountain is a famous landmark of the city. It's featured in many films and is the largest fountain in the city.
---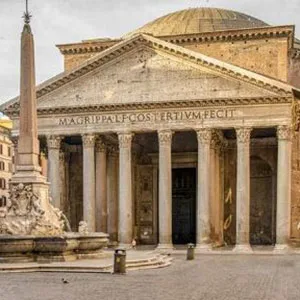 Marvel at the Pantheon
Once a Roman temple, the Pantheon is now a church and is regarded as one of the most influential and best preserved buildings surviving from ancient times.
What makes it stand out is its architecture.
From the front the building looks square but once inside it reveals a dome-shaped roof. It's an incredible design for the time that it was built in 118–125AD.
---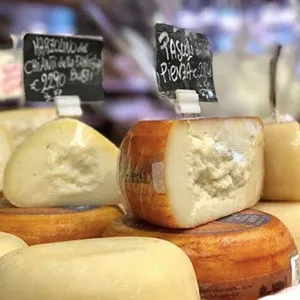 Eat as much Italian food as possible
What's a trip to Italy without indulging in the country's world-famous and loved cuisine? Get a local to guide you through the city to the best spots for food samples and tastings.
Try gelato from a local shop that has been making the delicious treat for over 100 years.
Eat fresh pasta and see cheese shops with over 150 options for an authentic Italian experience.
---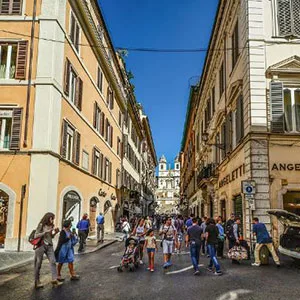 Go shopping! It is Rome, afterall
Rome has some of the best shopping spots in all of Italy and caters to every budget.
Designer shops sit next to independent boutiques on the streets of Rome. For Prada and Armani visit Via Condotti and the Spanish Steps – even if it's just for some window shopping.
On Via Cola di Rienzo you'll find mid-priced stores while Via del Corso offers a bit from every price range.
---
Take a day trip down to the ruined city of Pompeii
A visit to Pompeii will have you exploring the ruins of an ancient city that was wiped out by a volcanic eruption. The once-thriving city in southern Italy is now an archeological site with well preserved ruins that guests can explore. The city was covered in metres of ash after the Mount Vesuvius eruption in 79AD and is now a UNESCO World Heritage site.
Pompeii is around a 3.5-hour drive from Rome and while it can be visited in a day, it's best as an overnight trip, especially if you're DIYing your holiday.
---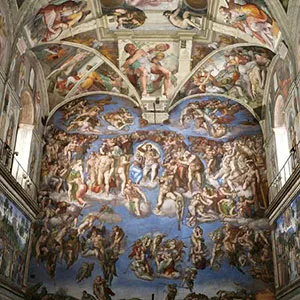 Visit Vatican City and gaze upon Michaelangelo's magnificent works
This small city surrounded by Rome is the headquarters of the Roman Catholic Church.
Here is where you'll find the Sistine Chapel with Michelangelo's detailed paintings and St. Peter's Basilica.
Roam the Vatican Gardens and explore the museums to see Renaissance masterpieces.
---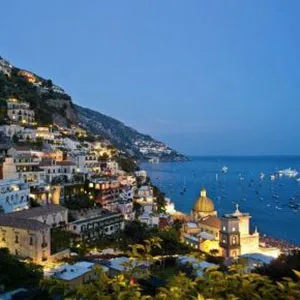 Drive along the beautiful Amalfi Coast
Visit the Mediterranean landscape of the Amalfi Coast with a day trip from Rome.
Mountains surround the coast and are dotted with colourful buildings that decorate the seaside.
The picturesque villages are another UNESCO World Heritage site that provides panoramic views over the blue waters with pebble beaches, cafes and historic architecture.
---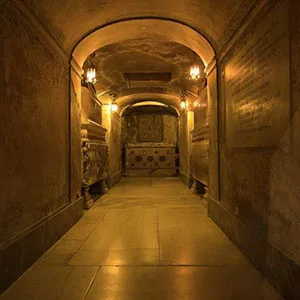 Comb through the catacombs
Buried below Rome's streets are the Roman Catacombs which date back to the second century AD. Here you'll find buried temples, sanctuaries and passages.
Make sure you visit the Bone Chapel, which houses the remains of over 4,000 Capuchin monks.
---