Solana (SOL) price prediction 2022
What's in store for the price of SOL this year and beyond?
Quick overview
Solana will be worth $222 by the end of 2022, our expert panel predicts
Solana will be worth $486 by 2025, our expert panel predicts
Solana will be worth $1,267 by 2030, our expert panel predicts
15.1% of UK crypto owners hold Solana
Solana is the 5th most popular cryptocurrency in the UK
We reveal why our panel thinks Solana (SOL) will be worth US$45 by the end of 2022 before rising to US$166 by 2025, and why holding until 2030 may be the real pay-off. All prices mentioned in this report are in US dollars.
Finder currently measures expert predictions of the future SOL price using 2 surveys. Our weekly survey asks a rotating panel of 5 fintech specialists whether they are bullish, bearish or neutral on SOL for the 2 weeks ahead. Our larger quarterly survey, last conducted in July 2022, asks a panel of 54 industry experts for their thoughts on how Solana will perform over the next decade.
Crypto is unregulated in the UK; there's no consumer protection; value can rise or fall; tax on profits may apply.
Solana (SOL) price prediction 2022
Solana (SOL) will see its value jump to $45 by the end of 2022, according to Finder.com's panel of fintech specialists. Going forward the panel is projecting SOL to be worth around $166 in 2025, before rising to $512 by 2030.
The panel's predictions for SOL are down compared to the survey conducted in January 2022, when the panel saw SOL closing out 2022 worth $222. Looking further down the track, the panel's July predictions for both 2025 and 2030 are also considerably more bearish than in January, when the panel saw SOL hitting $486 in 2025 ($166 when asked in July) and $1,267 by 2030 (now $512).
These predictions follow a similar downward trend to the other coins in Finder's Cryptocurrency Report. The panel's Solana prediction for 2030 is down 60% in July compared to when they were asked in January. Bitcoin (BTC) sees its prediction come in 23% lower in July than in January, Ethereum is down roughly 45% and Cardano (ADA) is down 89% over the same span.
Alex Nagorskii, the funds management executive at DigitalX, is one of the more bullish panel members and says that SOL could close out 2022 worth $80 based on the recent upgrades to the network.
"Solana have implemented several promising protocol updates which appear to have reduced outages in the short term. It remains to be seen if the stability will persist. Solana has captured significant portions of the NFT market from Ethereum and remains a decent competitor in the L1 race."
Gavin Smith, general partner at Panxora Hedge Fund, also sees a bright future for SOL on the back of its utility, predicting it will see out 2022 worth $76.
"SOL is one of the leading contenders in the smart contract blockchain space. They are likely to be one of the chief beneficiaries if the Ethereum upgrades fail to deliver lower transaction fees."
On the other side of the coin sits Desmond Marshall, the MD at Rouge International and Rouge Ventures, who sees the price of SOL continuing on its downward trajectory and bottoming out at $26 by the end of 2022.
"DeFi is in deep trouble now, SOL is grasping this area, hoping to be the defacto chain. They've been talking about this for years, with nothing really significant happening to strengthen the traction. And with the current dropping markets, DeFi companies will be gone in no time."
Cofounder and VP at MetaTope, Walker Holmes, is not bullish on SOL, thinking it'll be worth just $10 at the end of 2022 off the back of "prolonged outages and large amounts of centralization", while Yan Pritzker, the CTO at Swan.com, simply says: "SOL is a scam."
Will Solana continue to be affected by power outages?
Stability is one of the major concerns SOL is facing as it is still running on a testnet until the launch of the Solana Mainnet. While the Solana Mainnet will supposedly stop the power outages, our panel isn't confident, with 69% saying they expect SOL to continue having power outages. Just 6% say that SOL will fix the issue.
A handful of panel members specifically call out outages as impacting SOL's success. Patrick White, the CEO at Bitwave, is rather pessimistic about SOL's longevity, saying he is "keeping an eye on Solana, but it's the only blockchain that regularly has major outages, which just isn't doable for a financial technology". Justin Hartzman, the CEO of CoinSmart, on the other hand, thinks that SOL will find its way forward due to its uptake in the NFT marketplace.
"Despite the outages, Solana has managed to build a powerful NFT ecosystem. I do believe this will help them immensely in the future when they expand into the metaverse."
Is the Bitgert blockchain a threat to SOL?
Even with our panel's concerns for SOL going forward, the majority don't see the end coming at the hands of the Bitgert blockchain — a staking platform and decentd exchange — with 67% saying SOL will not be dethroned. 1 in 5 (20%) say it will happen in 1 to 3 years, with 10% saying SOL's end will come in 5 years thanks to the Bitgert blockchain.
Buy, sell or hold SOL?
The panel is relatively split on what people should do with SOL, with 40% saying now is the time to buy, 31% saying to hold and 29% advocating selling.
Jonathan Zeppettini, the international ops lead at Decred, is in the sell camp and says that Solana is play-acting as a decentralised asset when "it's effectively a centralised database with poor performance".
For Ramani Ramachandran, the CEO and cofounder of Router Protocol, now is the time to buy as "SOL is fixing a lot of its technical issues" and it has a thriving NFT ecosystem.
Meet the panel
Solana price prediction for two weeks' time
Each week we ask our expert panel's verdict on the Solana price in a fortnight's time. When asked this week, 1 was bullish (same as last week), 2 were neutral (same as last week) and 2 were bearish (same as last week) about the price of SOL for the week of 10 October 2022.
Cryptocurrencies aren't regulated in the UK and there's no protection from the Financial Ombudsman or the Financial Services Compensation Scheme. Your capital is at risk. Capital gains tax on profits may apply.
Cryptocurrencies are speculative and investing in them involves significant risks - they're highly volatile, vulnerable to hacking and sensitive to secondary activity. The value of investments can fall as well as rise and you may get back less than you invested. Past performance is no guarantee of future results. This content shouldn't be interpreted as a recommendation to invest. Before you invest, you should get advice and decide whether the potential return outweighs the risks. Finder, or the author, may have holdings in the cryptocurrencies discussed.
Crypto coins news & launches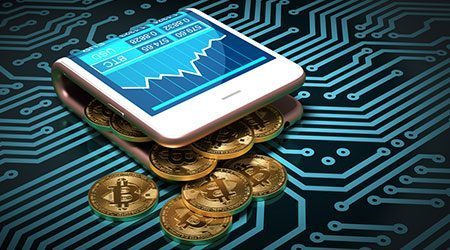 Our crypto prediction panel remains slightly bearish overall on six popular cryptocurrencies through the week of 3 October.
Read more…
Our crypto prediction panel turns slightly bearish overall on six popular cryptocurrencies through the week of 19 September.
Read more…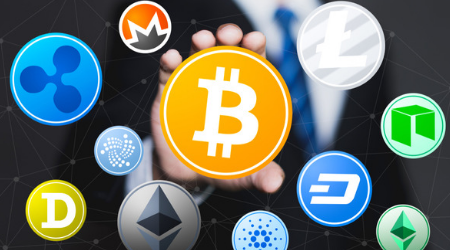 Our crypto prediction panel remains slightly bearish overall on six popular cryptocurrencies through the week of 5 September.
Read more…