Solana (SOL) price prediction 2023
What's in store for the price of SOL this year and beyond?
Don't invest unless you're prepared to lose all the money you invest. This is a high-risk investment and you are unlikely to be protected if something goes wrong. Take 2 mins to

learn more

.
Estimated reading time: 2 min
Due to the potential for losses, the Financial Conduct Authority (FCA) considers this investment to be high risk.
What are the key risks?
1. You could lose all the money you invest
The performance of most cryptoassets can be highly volatile, with their value dropping as quickly as it can rise. You should be prepared to lose all the money you invest in cryptoassets.
The cryptoasset market is largely unregulated. There is a risk of losing money or any cryptoassets you purchase due to risks such as cyber-attacks, financial crime and firm failure.
2. You should not expect to be protected if something goes wrong
The Financial Services Compensation Scheme (FSCS) doesn't protect this type of investment because it's not a 'specified investment' under the UK regulatory regime – in other words, this type of investment isn't recognised as the sort of investment that the FSCS can protect. Learn more by using the FSCS investment protection checker.
The Financial Ombudsman Service (FOS) will not be able to consider complaints related to this firm or Protection from the Financial Ombudsman Service (FOS) does not cover poor investment performance. If you have a complaint against an FCA regulated firm, FOS may be able to consider it. Learn more about FOS protection here.
3. You may not be able to sell your investment when you want to
There is no guarantee that investments in cryptoassets can be easily sold at any given time. The ability to sell a cryptoasset depends on various factors, including the supply and demand in the market at that time.
Operational failings such as technology outages, cyber-attacks and comingling of funds could cause unwanted delay and you may be unable to sell your cryptoassets at the time you want.
4. Cryptoasset investments can be complex
Investments in cryptoassets can be complex, making it difficult to understand the risks associated with the investment.
You should do your own research before investing. If something sounds too good to be true, it probably is.
5. Don't put all your eggs in one basket
Putting all your money into a single type of investment is risky. Spreading your money across different investments makes you less dependent on any one to do well.
A good rule of thumb is not to invest more than 10% of your money in high-risk investments.
If you are interested in learning more about how to protect yourself, visit the FCA's website here.
For further information about cryptoassets, visit the FCA's website here.
Quick overview
Solana will be worth $486 by 2025, our expert panel predicts
Solana will be worth $1,267 by 2030, our expert panel predicts
15.1% of UK crypto owners hold Solana
Solana is the 5th most popular cryptocurrency in the UK
Crypto is unregulated in the UK; there's no consumer protection; value can rise or fall; tax on profits may apply*.
Our panel of 29 fintech specialists believes SOL will be worth $25.75 on average by the end of 2023 before rising to $65.82 by 2025 and $150.52 by 2030.
All prices mentioned in this report are in US dollars.
Solana (SOL) price predictions for 2023, 2025 and 2030
Solana (SOL) is set to end 2023 at $25.75, according to the average prediction by Finder's panel of fintech specialists.
On average, our panellists don't think SOL will revisit its all-time high of approximately $260 before the decade is out. Instead, they see it at $65.82 by 2025 and $150.52 by 2030.
The panellists' predictions for SOL are far less bullish than they were in our October 2022 report when they felt that SOL would hit $116 by 2025 and $236 by 2030.
"Solana has a great ecosystem," says Sathvik Vishwanath, CEO of Unocoin Technologies Private Limited. "The recent crash of the price is only a short-term outcome because of [what happened with] FTX and Alameda Research, who were investors [in] the project. But, technically, Solana is a solid project with a great team and vision behind it. Above all, it has a wonderful community."
Vishwanath is quite bullish on Solana long-term, as he feels we'll see SOL at $200 by 2025 and $450 by 2030.
Mitesh Shah, founder and CEO of Omnia Markets, Inc., is also quite bullish, though not as bullish as Vishwanath. Shah thinks we'll see SOL at $50 by 2025 and $300 by 2030.
"While SOL took a beating at the beginning of June, investors have started to rally behind the coin in recent days," claims Shah, who also pointed out that "on July 30, Solana overtook Ethereum in 24-hour NFT volume for the first time ever experiencing a more than 1,900% increase day-to-day."
He argues that this level of network usage will continue to drive the price of SOL higher.
However, Kadan Stadelmann, chief technical officer (CTO) at Komodo Platform, feels that SOL will be worth $0 by 2030.
"I do not think it's a stable / solid project," says Stadelmann.
Is it time to buy, hold or sell SOL?
Our panel was split in regard to this question.
More than half of our panellists would either pick up some SOL at these prices or hold onto what they already have, as 32% see SOL as a buy, while 26% see it as a hold.
42% think it's time to sell SOL.
Joseph Raczynski, futurist at Joe Technologist Consulting & Media, thinks SOL is a buy.
"Solana is best for low transaction fees, which is very important," says Raczynski.
Shubham Munde, senior research analyst at Market Research Future, also believes it's time to buy SOL.
"Solana has attracted beginner investors and traders and has given good profitability," says Munde. "Many investors looking for ETH alternatives will push Solana prices [higher]."
John Hawkins, senior lecturer in economics at the University of Canberra, doesn't see eye-to-eye with Raczynski and Munde in regard to SOL. He feels it's time to sell SOL.
"[Solana] does not seem to be achieving its goal of being an important part of DeFi," says Hawkins. "[It remains] well behind Ethereum and will be further displaced by CBDCs."
Matt Maley, chief market strategist at Miller Tabak + Co. LLC, and Julian Hosp, CEO of Cake Group & Bake, also believe it's time to sell SOL.
"The declining volumes is a big concern," says Maley, referring to the amount of transactions on the network. "People are losing interest and focusing more on Bitcoin and Ethereum."
Hosp, too, sees the "very little activity" on the Solana network as an issue for the project.
The SEC vs SOL
On 5 June 2023, the US Securities and Exchange Commission (SEC) claimed that SOL is a security in a case it brought against Binance.
Over half of our panellists (52%) feel that this claim will negatively impact the price of SOL.
30% feel it won't and 17% are unsure.
Ruadhan O, founder of Seasonal Tokens, has a nuanced take on the matter.
"Solana has been declared to be a security by the SEC, which has had a major impact on the price," says O. "However, bridging between blockchains can allow users to obtain SOL through decentralised exchanges even if centralised exchanges can't offer it to US residents."
"The classification does not mean that Solana will be unusable in the US, and it may remain an attractive option for token projects and users who seek to avoid Ethereum's high gas fees. Unfortunately, it will reduce Solana's potential for adoption by institutions, and some projects and investors will prefer to use Ethereum, which the SEC has so far been hesitant to classify as a security," he said.
Ben Ritchie, managing director of Digital Capital Management AU, also believes that regulations "pose a higher risk [to SOL] than [to] BTC and ETH."
Finally, Desmond Marshall, MD at Rouge International & Rouge Ventures, feels that "Crypto is getting too political" and that "the US government is waging war on smaller tokens."
Marshall adds that tokens like SOL are "very high risk now."
Meet the panel
Methodology
* Cryptocurrencies aren't regulated in the UK and there's no protection from the Financial Ombudsman or the Financial Services Compensation Scheme. Your capital is at risk. Capital gains tax on profits may apply.
Cryptocurrencies are speculative and investing in them involves significant risks - they're highly volatile, vulnerable to hacking and sensitive to secondary activity. The value of investments can fall as well as rise and you may get back less than you invested. Past performance is no guarantee of future results. This content shouldn't be interpreted as a recommendation to invest. Before you invest, you should get advice and decide whether the potential return outweighs the risks. Finder, or the author, may have holdings in the cryptocurrencies discussed.
Crypto coins news & launches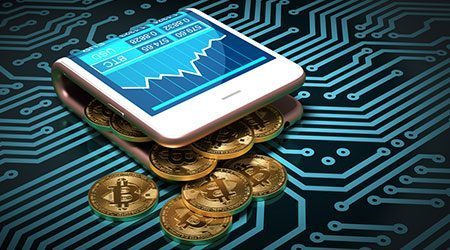 Our crypto prediction panel turns bearish overall on six popular cryptocurrencies through the week of 28 November.
Read more…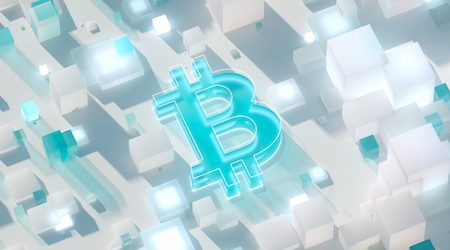 Our crypto prediction panel turns slightly bullish overall on six popular cryptocurrencies through the week of 7 November.
Read more…
Our crypto prediction panel remains slightly bearish overall on 6 popular cryptocurrencies through the week of 31 October.
Read more…