Sites like Expedia for finding the perfect holiday
Try these alternative sites the next time you want to head abroad.
There are many travel sites like Expedia that allow you to compare flights, hotels, cruises, car rental and anything else you might need for that perfect holiday. It pays to do the research when it comes to travel deals.
These alternative sites are all similar to Expedia – easy to use and searches hundreds of providers for the lowest prices. Take advantage of their price match guarantee, 24/7 support and earn reward points with every pound spent. Why not also use one of our discounts and get your holiday for even less?
Looking to book through Expedia?
---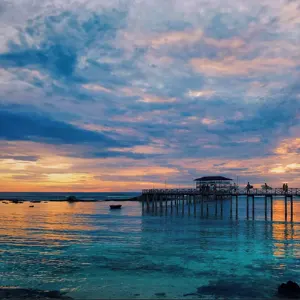 1. Hotels.com

Hotels.com offers thousands of hotels and holiday accommodation for great prices.
Hotels.com offers hotels and accommodation around the world. Whether you want a trip on the cheap or you're looking to push the boat out with a 5 star relaxing break, you'll find something for you.
Download the Hotels.com app and save on your booking.
Choose from hundreds of thousands of properties.
Hotels.com are owned by Expedia
---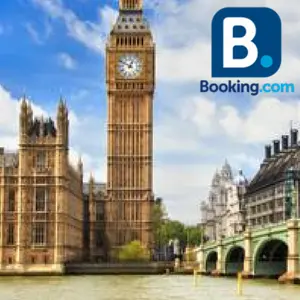 2. Booking.com

Booking.com's website and app can bring you one step closer to planning the perfect holiday.
Like Expedia, Booking.com offers a range prices and destinations. Booking.com specialise in holiday accommodation, from small, family run-bed and breakfasts to executive apartments and five-star luxury sweets.
Available in over 40 languages
Also offers comparison of restaurants, flights, and car hire services
No reservation fees, and most rooms are free to cancel
Go to Booking.com website View discount codes for Booking.com
---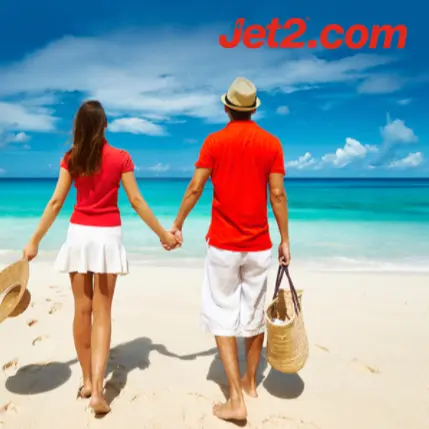 3. Jet2

Browse 1000s of deals with Jet2 and save money on flights
Jet2 offers deals and discounts all year round on flights to worldwide destinations. As well as friendly service and low fares, Jet2 have a load of useful content to help plan your trip abroad.
Which? recommended
Zero credit card fees on bookings
22KG Baggage allowance
---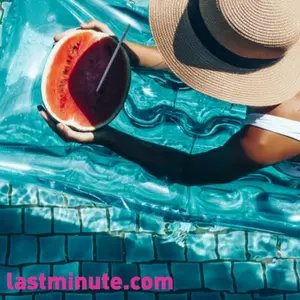 4. Lastminute.com

Snag great last minute deals and travel packages, flights or packages at great prices at lastminute.com.
Lastminute.com holiday plans shouldn't cost a bomb. This is the perfect place to look for those late deals on hotels, flights, experiences and car hire. Similar to Expedia, you can save your previous searches in the scratchpad to come back to later.
Lowest price guarantee, even on luxe stays
No cancellation fees
Option to pay now or later
Go to Lastminute.com website View discount codes for Lastminute.com
---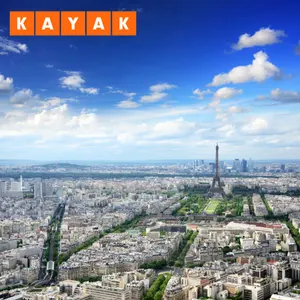 5. Kayak

Explore deals on hotels, villas, flights, cars and more with Kayak.
Kayak is a tech company focussed on making online travel better. By creating a user-friendly website and app that helps you stay in control, Kayak keep customers in the know throughout the booking process.
Available in over 21 languages
User-friendly app, downloaded over 40 million times
Easily sort searches by budget so you can book an affordable, tailored holiday
---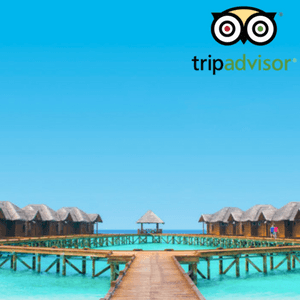 6. TripAdvisor

Get reviews and prices all in one place by booking with TripAdvisor.
TripAdvisor is best known for providing people with reviews of restaurants, hotels, and resorts. Now it has combined this wealth of customer insight with a search engine of its own, comparing thousands of travel services.
See the latest reviews around the destination you're heading to
Find low prices using TripAdvisor's comparison engine
Compare prices from more than 200 hotel booking sites
Go to TripAdvisor website View discount codes for TripAdvisor
---
Does your company belong in this list?
What is Expedia?
Expedia compares over 450 airlines, 80,000 properties, car hire, package holidays, insurance and travel information.
The travel booking site comes with a choice of pre-package holidays, as well as incorporating build-your-own holiday packaging technology. Expedia also incorporates TripAdvisor reviews, helping you make the best decisions regarding your bookings.
Top UK destinations on Expedia
Algarve
Berlin
Dubai
Edinburgh
Las Vegas
London
Los Angeles
Madrid
Milan
Rome
How to book with Expedia
Expedia aims to simplify the process of booking all elements of a trip, whether it's flights, accommodation, car rental or an all-inclusive package holiday.
What is the Expedia+ loyalty scheme?
As with many reward schemes, Expedia+ gives you perks the more you book your trips with them. The scheme has three tiers: +blue, +silver and +gold. These offer a multitude of benefits, saving you money, rewarding you and giving you additional service benefits.
Find out more by having a look at the tables below:
Expedia+ Benefit
+gold
+silver
+blue
Double the value of your Expedia+ points when you apply them to a +VIP Access hotel

available

available

available

Use your points to book award travel for others

available

available

available

Free amenities like spa discounts and free drinks at select +VIP Access hotels

available

available
Expedia+ Benefit
+gold
+silver
+blue
Earn 2 points per £1 for hotel, package, activities and car.

available

available

available

Double-up on flights by earning 1 point per £5 spent and airline frequent flyer miles

available

available

available

No blackout dates when you redeem for Expedia travel

available

available

available

Get £25 off your next hotel with as few as 3,500 Expedia+ points

available

available

available

Bonus points accelerator on all eligible bookings (30% for +gold, 10% for +silver)

available

available

250 bonus points for +VIP Access hotel bookings

available

available

Exclusive travel offers

available

available
Expedia+ Benefit
+gold
+silver
+blue
Priority customer service

available

available

not available

Room upgrades and flexible check-in and check-out at +VIP Access hotels (subject to availability)

available

not available
Why should I book with Expedia?
Advantages
Expedia offers the best price – This is backed by their Price Match guarantee
Biggest range of providers – with over 150,000 hotels and 130 airlines available for bookings through the site
Contactable 24 hours a day – with call centres located around the world and 200 Australian staff
Disadvantages
If there are changes to an aspect of your flight or holiday package booking, there can be delays in receiving updates on the changes and new itinerary
Correcting information on your booking – it is very important that you provide the correct details on passengers travelling as these can be very hard to modify and could prohibit you from travelling.
7 tips to save money on Expedia
While Expedia can bring big savings to your holiday, there are a few steps you can take to really have an impact on the cost of your trip and give you some big savings with little effort. Why pay more than you need to on travel?
1. Pay attention to when you're travelling. If you're going on a short city break, leaving on a Friday and returning on a Sunday evening can really ramp up the cost of your trip. Instead, perhaps consider taking a day off (win-win) and flying on Thursday evening.
2. Always browse privately. Private browsing stops websites like Expedia from saving cookies on your computer, which they can use to know when you last visited and try to coerce you into buying a more expensive ticket. To avoid this, enable private browsing in your browser of choice.
3. Travel in the low season. Flight prices vary considerably from month to month. Christmas and Easter time, summer holidays and bank holidays tend to be the most expensive, so try and book outside of these times if possible.
4. Fly indirectly. If you value money more than time, then look at flights with a stop-over somewhere. Not only is this cheaper, but can give you a chance to discover a city you never thought you'd go to!
5. Mix & match airlines. Don't restrict yourself to using the same airline for your whole trip. Look at different ones for inbound and outbound flights, as this could save you a lot of money.
6. Fly from another airport. Even with the cost of a train or bus ticket, flying from another airport can be signifcantly cheaper than the one on your doorstep. Do a bit of shopping around and work out what the best deal for you is.
7. Weigh your baggage at home and book it online. Baggage fees at the airport can be very expensive, so it's always worth making sure you pre-book any luggage online to avoid excessive fees.
Anything else I need to know about Expedia?
Payments on Expedia

Expedia cancellation policy

General queries
---
More guides on Finder