Black Friday is 24 November, 2023, but these days, deals can appear throughout November.
Skip the crowds and browse our ultimate guide to shopping online during Black Friday in the UK, to score the best deals of the year. We'll be updating this page throughout the month and LIVE during Black Friday, so if you're on the hunt for a great deal, be sure to bookmark the page.
Big brands and big deals: The best deals on Black Friday 2021
Black Friday 2021 was big with a capital B. There were huge discounts as retailers slashed prices online and in store. Many had pre Black Friday sales tempting customers before the bonanza day.
FULL LIST: All Black Friday 2023 deals:
Black Friday is already on its way! We've scoured the UK's most popular retailers (and some lesser-known ones too) and gathered together all the very best deals available in the UK today. Shop our top picks below start your saving now!
Black Friday is a great time to snap up a new TV at a discounted price, especially to watch the World Cup.
---
From MacBooks to Samsung laptops, there are great deals around on the latest models from Very
Score big discounts off laptops, Surface models, MacBooks and Chromebooks at Currys
Get Black Friday deals on big brands like Asus, HP, Lenovo and more at Argos
---
Although Apple doesn't usually join in on Black Friday deals, lots of providers offer Black Friday savings on Apple products, including Airpods.
---
Grab great deals on the latest smartwatches from Very
Score big discounts on smartwatches at Currys
Get Black Friday deals on big brands like Apple, Samsung, Huawei, Fitbit and more at Argos
---
---
With the Xbox Series X and PlayStation5, it's unlikely that there will be any major discounts on these in-demand consoles. We are however expecting some pretty great deals on PS5 and Xbox Series X games and accessories.
Consoles that are likely to be on sale, include the Nintendo Switch and older Sony and Microsoft models such as PS4 and Xbox One.
---
Black Friday is a great time of year to treat yourself to a new mattress. Mattress industry disruptors like eve and Nectar all had strong Black Friday offerings last year from 35% off mattresses, £100 off mattresses, 30% off accessories and more.
---
Fashion Black Friday deals
Whether you're looking for that perfect party dress for your actual, real in-person Christmas party (shock, horror!) or a new pair of Christmas PJs, Black Friday is a great time to score a discount on fashion for everyone.
boohoo kick-started last Black Friday with 50% off selected items, plus offered exclusive offers through a VIP scheme!
PrettyLittleThing rebranded the whole day as "Pink Friday". Last year is offered up to 99% off everything. Yes, NINETY-NINE percent. This year we're expecting at least 70%.
Hot new fashion retailer I Saw It First gave its customers prizes and exclusive Black Friday deals when they sign-up to its email list.
---
Travel Black Friday deals
---
---
When do the Black Friday sales end?
Black Friday sales will typically finish online at the end of the day on Friday. However, most retailers will either continue their Black Friday deals through the weekend and into Cyber Monday or will offer a new discount on the Monday. More and more retailers have been extending their Black Friday discounts online even as far as into the start of December. If you're worried you've missed out on something, it's always good to double-check online.
---
What is Cyber Monday?
Cyber Monday was traditionally the biggest day for shopping online, whereas Black Friday was historically when people shopped in stores, although recently, plenty of deals have appeared online on Black Friday. Cyber Monday is the Monday after Black Friday. So if you missed out on a deal on Black Friday you still have the chance of picking up a bargain on Cyber Monday with many retailers offering new or continued deals online. Cyber Monday 2023 is 27 November.
---
Why is it called Black Friday?
Many explanations link the name to the fact that retailers operate at a loss or "in the red" during January to November, so this is the day their profits turn around (in the "black"). However, the name actually dates further back than that. It began in Philadelphia, when it was used to describe the disruptive swarms of people hitting the streets in search of a bargain.
---
2022 Black Friday spending intentions 🛍️
39% of the UK plans to shop this year's Black Friday and Cyber Monday sales, with an average spend of £190 per person.
Which gender will spend the most?
On average, men will spend £205, while women will spend £174. Of the two, men have shown the steepest drop in budget since last year. In 2021, men spent an average of £335 in the Black Friday sales, 63% more.
Which generation will spend the most?
Generation X are planning to spend the most on average (£217), but this is a 46% decrease from 2021. On the other end of the spectrum, the silent generation will spend an average of £97 this year, 40% less than in 2021.
---
Tips and tricks for Black Friday 2023
Start your research now. Many UK retailers start their sales before Black Friday to try to get a leg up on the competition. This gives you time to consider your options and really find the best bargain.
How much does it cost right now? It's also worth looking at prices well before Black Friday – not all Black Friday deals are the cheapest you'll find during the year.
Shop around. This is particularly important for branded items such as Apple iPhones or Samsung TVs, be sure to check with the brand themselves as well as other stockists. Apple tend to offer very low Black Friday deals but retailers such as Very or Currys could save you £££.
Check the returns policy.It's easy to get caught up in the bargains, but make sure you read the returns policy before you buy your Black Friday bargain, just in case you change your mind or it's not what you expected. Some stores may not allow you to return heavily discounted items.
The UK's best Black Friday deals
Black Friday 2020: How one day became a month
Finder published a paper in October 2020 on how this year's Black Friday is likely to play out amid a global pandemic, as well as how the retail industry is set to evolve. Our paper includes original research, contributions and predictions from experts including Andy Mulcahy of the internet retail body IMRG, consumer psychologist Kate Nightingale, PrettyLittleThing's marketing acquisition manager Lee Carter, and Zoë Mills, retail occasions expert at GlobalData.
Sign up & get report
Join Finder now to get this report immediately and many other free benefits, including exclusive tips and deals. It takes just a few seconds!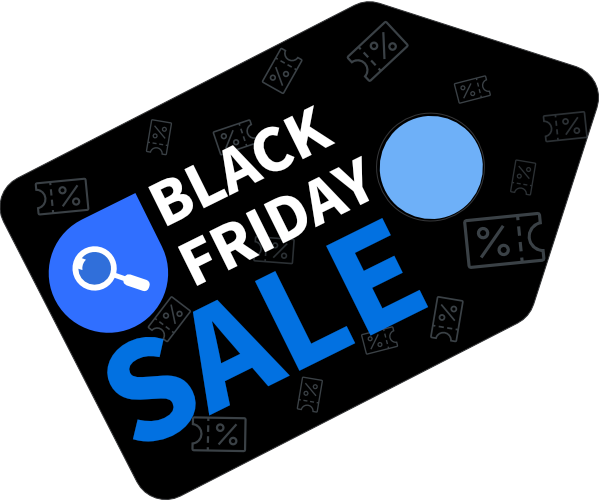 Black Friday is coming!
Sign up to get exclusive deals straight to your inbox.