Revolut trading review
Revolut has launched a "free" share trading service. Is it any good?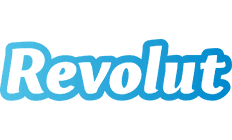 You can now buy shares from 450 US companies directly through
Revolut
, at a very competitive fee. We looked into it to tell you which investors this service is suitable for.
How does Revolut's trading feature work?
If you want to give it a go, buying shares with Revolut is quite straightforward:
Open your General Investment Account. You can do it directly from the Revolut app. You'll need to be at least 18 and already have a Revolut account.
You can buy shares from 450 companies. The list includes well-known companies like Alphabet, Amazon, Facebook and Uber. They're all listed in the US. For now, Revolut doesn't let you buy shares in any company listed on the London Stock Exchange.
You can buy fractional shares. Some companies' shares are very expensive (in the order of thousands of US dollars) but Revolut allows you to buy fractional shares, so you can start with as little as £1.
Buy and sell shares directly from the app. Once you've opened your account, you can head to the dedicated section of the app, see live and historical prices of shares and buy or sell them.
Dividends will be credited directly to your Revolut account. If you own shares in a company that pays them of course, though keep in mind that many don't.
Unlike with most investing platforms, for now Revolut only offers a standard account that allows you to directly buy shares (General Investment Account). Don't expect stock and share ISAs, pensions, funds or any advice when setting up your investing strategy – you're on your own.
All investing should be regarded as longer term. The value of your investments can go up and down, and you may get back less than you invest. Capital is at risk.
How much does buying shares with Revolut cost?
Revolut's share trading service is often referred to as "free". While this isn't technically true, it is as close as it gets.
You get a certain number of free trades each month. Three with a Standard Revolut account, eight with a Premium one, unlimited if you have a Metal account. For now, each trade can't be worth more than US$1,000 (around £770).
There's a 0.01% annual custody fee. So if you hold £10,000 worth of shares in your account, you'll be charged £1 a year.
If you go over your monthly limit. Trades will be charged £1 each.
As we said, compared to other investing platforms, Revolut is really cheap. You can have a look at typical investing fees on our share trading page.
Is buying shares with Revolut safe?
Revolut isn't covered by the Financial Services Compensation Scheme, but is fully licensed by the Financial Conduct Authority both to deal in electronic money and to act as an investment firm. Client money has to be kept separated from the company's finances, so even if Revolut were to go bust, you'd get your deposits back.
Of course, this does not mean that you're not at risk of losing your money. Investments can go down as well as up and you may get back less than you invested.
Revolut trading customer reviews
Most online customer reviews are for Revolut as a company, rather than its share trading function in particular. That said, the reviews tend to be glowing ones.
As well as coming third in our independent 2019 customer satisfaction awards, with 87% of users saying they would recommend its service, Revolut also has 4.6 out of 5 stars and a rating of Excellent on Trustpilot, based on more than 60,000 reviews.
Some reviews for Revolut trading specifically can be found on Reddit. Answering the question, 'Is trading on Revolut the best option?', Revolut customers replied with a mixture of positive and negative opinions on Revolut's trading service. Some praised the company as "great value for money", with one saying "I'm also using it. It's a great to buy and sell without commission. Never seen this before".
Those who were less impressed with the service complained about the app's limited trading capabilities and occasional technical glitches (updated 23 April 2020).
Pros and cons of buying shares with Revolut
Pros
Buying and holding shares through Revolut is cheaper than with most investing platforms.
It has a decent choice of companies you can buy shares in, including some very high-profile ones.
Opening an investment account is really easy and quick through the Revolut app.
Fractional shares allow you to own shares with highly-valued companies even if you don't have a massive budget.
Cons
You can only open a General Investment Account – no ISA or pension options available.
You don't get any help or advice in setting up your investing strategy, which can be risky for beginners.
You can only buy shares in US companies.
The verdict
Investing with Revolut is very much not for beginners. If you're just starting out and don't know much about how it works, you'll be better off with an investing platform or app that offers more support. Many, like Moneybox, let you choose your risk profile and then match you to a pre-selected investing strategy, which can be a good way to familiarise yourself with the investment world.
As we said, with Revolut you are on your own, so you need to know what you are doing, what your investing strategy looks like, when you want to buy and sell. It's hard to improvise without certain expertise.
However, if you do have that and you want to handpick and manage your shares yourself, Revolut is great. It's really cheap and the app is streamlined and easy to use.
Finally, the fact that you can only open a General Investment Account may or may not be a drawback for you, depending on whether you're interested in other types of accounts.
Compare share-dealing platforms
Table: sorted by promoted deals first
All investing should be regarded as longer term. The value of your investments can go up and down, and you may get back less than you invest. Capital is at risk.
Frequently asked questions
More guides on Finder