PlayStation VR hates sunlight
We've been putting Sony's latest piece of glittering tech through its paces and it turns out to be a bit of a night owl.
As I mentioned in our Playstation VR review, one of the first issues I came across when testing the unit was one I hadn't experienced in all my demonstrations prior to release. That's because all those demonstrations occurred in optimal environments for virtual reality technology – dark rooms, either behind closed doors at expos like E3, or in the offices of developers and publishers. When a creator is revealing their product to a journalist, of course they're going to do it in an environment that best shows it off. Natural light is not that environment.
At home and during the day, my lounge room isn't dark. There are no blinds and plenty of windows, so a lot of natural sunlight gets in. Now it's no secret that sunlight and the PlayStation Eye don't mix well together, but that doesn't necessarily mean consumers have picked up on the fact it will impact PSVR.
And if you are someone who was planning to spend a lot of time in virtual reality during daylight hours, then here are three reasons why you should set it up in the darkest depths of your house.
---
1: Light Bleed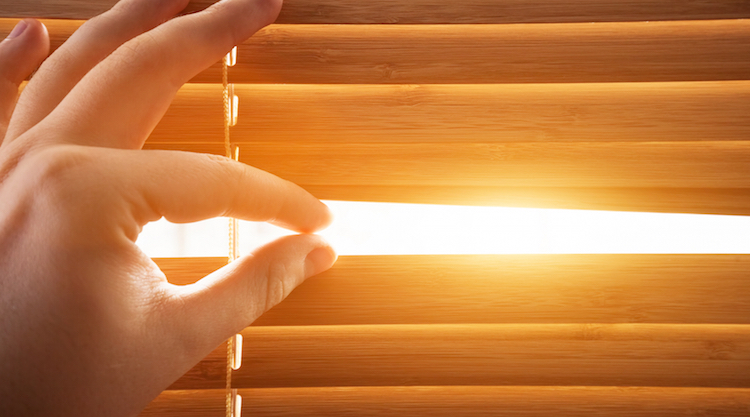 There's a noticeable amount of light-bleed around the edges of the VR headset. It doesn't prevent you from enjoying the virtual environment or playing a game, but there is a definite impact on your immersion. Even though your mind may quickly ignore the yellow-orange hue in your peripherals, as soon as you play it at night you realise how much more encompassing the experience is when played in the dark.
2: Distance Calibration
Even just a little bit of indirect natural light begins to play with the screen calibration. When the action is still – such as in a main menu – the virtual world pulses slightly. It zooms in and out as if it is stuck trying to find the right spot. It's a little bit disconcerting, but once you are in the game and everything is happening all around you, you cannot notice the issue.
3: Directional Calibration
As soon as you get partial or direct sunlight shining into your playing space, the PSVR really begins to struggle with its orientation. Even if you are staring directly at the camera, when you reset the screen orientation it can place the centre of your viewing area at right angles to where you want it. In my instance, I had to sit sideways on my couch, because the effect of the sunlight on the camera was tripping out the orientation so bad. Again you can still play in this state, but it's far from optimal and definitely impacts your immersion (and can strain your neck).
---
I'm not sure if there is too much blame to be laid here at Sony's feet – it could just be the nature of the virtual beast. Perhaps the design of the headset could be updated to better prevent light from coming in at its edges. But the reality is that in a one-size-fits-all environment, and where a soft material that is light against the skin is desired, that simply may not be realistic.
If you are considering picking up a PSVR unit, all you can do is be educated on the platform's limitations in natural light and do you best to set up the PlayStation VR in its optimal environment. And pick up some heavy-duty curtains.