NatWest personal loans
Use our NatWest loans calculator to see how much you'll pay back on a NatWest personal loan.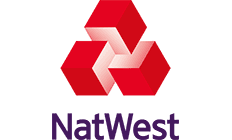 You say
★★★★★
Customer satisfaction

Unsecured fixed rate loans of up to £50,000

Available to existing customers only
NatWest loan calculator
Please note: You should always refer to your loan agreement for exact repayment amounts as they may vary from our results.
Late repayments can cause you serious money problems. See our debt help guides.
How do NatWest loans compare against the competition?
Table: sorted by representative APR, promoted deals first
Please note: You should always refer to your loan agreement for exact repayment amounts as they may vary from our results.
NatWest loan rates for October 2020
NatWest Personal Loan (existing customers):

3.9% p.a. fixed interest rate with no fee, on loans of £10,000 over 3 years. Apply to borrow up to £50,000.
Am I eligible for a NatWest personal loan?
You should only apply for a NatWest personal loan if you're certain you can make your repayments, and you meet the following criteria:
You must be aged 18 or over.
You must be a UK resident.
You must have had either a NatWest current account for 3 months, or a NatWest credit card or mortgage for 6 months.
You must not have been declared bankruptcy in the last 6 years.
Your loan request must be for an acceptable purpose. Check online for NatWest's unacceptable loan purposes.
Things to keep in mind
Existing NatWest customers only. Unfortunately, NatWest loans are only available to existing customers who have had another NatWest product for at least 3 to 6 months.
Flexible loan amounts. While many of its competitors cap personal loans at £25,000, NatWest provides personal loans of up to £50,000.
Fast turnaround. You can get approved for a loan online within minutes, and can even receive your funds the following day if you use online banking.
Extended loan term option. If you are getting a loan to make home improvements, you can choose a loan term up to ten years.
Your rate may vary. NatWest personal loans are unsecured, meaning you do not need to provide an asset as security against the loan. Instead, your rate will be based on your personal credit rating. While NatWest's rates are normally competitive, the representative APR may not be the rate you'll receive: NatWest will offer you a rate based on assessment of your personal financial circumstances.
What is APR?
The Annual Percentage Rate (APR) provides an annual summary of the cost of a specific loan. It takes into account both the interest and any mandatory charges you'll need to pay over the duration of the loan. Where a lender doesn't charge product/admin fees (as is the case with NatWest) the interest rate and the APR will usually be the same.
The purpose of the APR is to help consumers to compare loans even when different lenders structure their rates and fees differently. Sounds great, right? However, almost all lenders will offer each successful applicant a personalised APR. In other words, if the lender sees that your credit record isn't perfect, there's a decent chance that they'll offer you a higher rate than the advertised representative APR. The representative APR is the APR that a lender realistically expects 51% of customers to receive.
How does a NatWest personal loan work?
If you want to get a NatWest loan, you can do so by completing the following steps:
Start your application.
Use NatWest's "Quick Quote" tool to see if you're likely to be approved for a loan, and what you'll need to pay. You can then click "Ready to apply" to begin your loan application.
Get a decision.
Once you've completed your application, you should find out if you've been approved within a couple of minutes.
Receive your funds.
You'll receive your funds the next day, provided you use NatWest online banking and apply before 5.55pm between Monday to Thursday.
Frequently asked questions
We show offers we can track - that's not every product on the market...yet. Unless we've said otherwise, products are in no particular order. The terms "best", "top", "cheap" (and variations of these) aren't ratings, though we always explain what's great about a product when we highlight it. This is subject to our terms of use. When you make major financial decisions, consider getting independent financial advice. Always consider your own circumstances when you compare products so you get what's right for you.
More guides on Finder