London is the next stop for Blockchain Economy Summit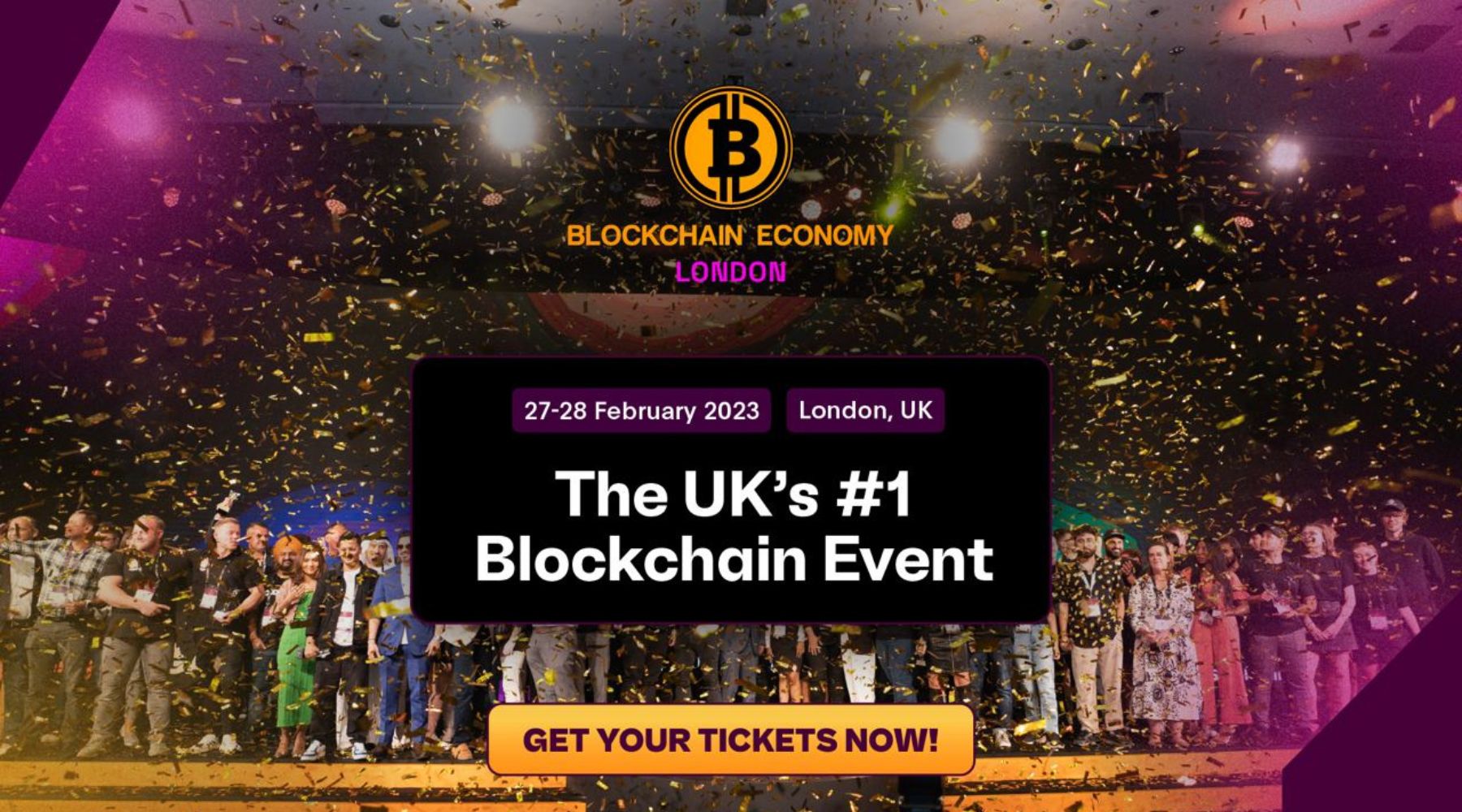 Blockchain Economy London Summit will take place at Magazine London on 27 and 28 February, 2023. Get 15% off your ticket with Finder.
Blockchain Economy Summit will take place next month and is set to cover the latest hot topics in crypto.
The event, the sixth of its type, follows Blockchain Economy Dubai Summit, which took place on 4 and 5 October last year and had more than 3,000 attendees from 74 countries across the globe.
The London summit, billed as "The UK's #1 blockchain event", is set to take place at Magazine London and will cover topics including use cases of blockchain, cryptocurrencies, the regulation of virtual assets and cryptocurrencies worldwide and in the UK, Web 3, De-Fi and much more.
Blockchain Economy London Summit is expected to have over 3,000 participants from more than 65 countries.
Get a 15% discount
Finder is a media partner in the event and you can get 15% off the standard ticket price by using the discount code BELONDON15.
General manager of the Blockchain Economy Summit Servi Aman said: "London has already proved itself in terms of economic and financial value. The attraction of crypto companies will increase substantially as the UK government is working towards a blockchain-based economy.
"This is a colossal opportunity to showcase the strengths of the blockchain and crypto platform."
For more information on tickets, or to get involved, visit the Blockchain Economy London Summit website.