Litecoin (LTC) price prediction 2023
What factors affect the price of Litecoin, and what does the future hold for this popular cryptocurrency?
Every week we ask a rotating panel of five fintech specialists whether they are bullish, bearish or neutral on LTC for the 2 weeks ahead. In a separate July 2021 survey, we also asked a 42-expert panel for their long term price forecasts for the end of the year, as well as over the next decade. You can find the results for both of these surveys on this page.
Disclaimer: This information should not be interpreted as an endorsement of cryptocurrency or any specific provider, service or offering. It is not a recommendation to trade.
Litecoin price prediction for two weeks' time
Each week we ask our expert panel's verdict on the Litecoin price in a fortnight's time. When asked this week, 0 were bullish (down 1 from last week), 3 were neutral (same as last week) and 2 were bearish (up 1 from last week) about the price of LTC for the week of 2 January 2023.
Litecoin (LTC) price prediction 2021
It looks as if the best days for Litecoin (LTC) are behind it, with only 24% of panellists thinking the coin will find its way back into the top 10 coins by market cap. But, is there any hope for Litecoin? We asked our panel of 42 experts what's in store for the coin.
Technologist & Futurist at Thomson Reuters Joseph Raczynski gave one of the more bullish predictions for the end of 2021. However, he does not necessarily see its price rising based on its own merits.
"Since it is one of the early names in crypto, it will likely be around for years to come, but its relevance will decrease with time. Still as all of these assets grow, while diminished, I still see LTC lifting with the tide, just not nearly as dramatically," Raczynski said.
Senior lecturer at the University of Canberra John Hawkins is at the other end of spectrum, giving the lowest end of year projection from the coin saying, "Litecoin now has little media profile and seems to offer no advantage over Bitcoin."
CEO of Unocoin Technologies Private Limited Sathvik Vishwanath is the most bullish on the coin, giving the max predictions for each year with predictions of $900, $3,000 and $6,000. In fact, if we remove his end of year prediction from the panel average, it drops to $217.69.
Co-founder of Trade The Chain, Ryan Gorman's long term outlook is also bullish on the coin based on the infrastructure already in place.
"People new to the space will continue to trade Litecoin because it is always one of the first crypto assets added to new on-ramps like PayPal, Venmo, etc. That built-in support should help it continue to gain value despite being mostly irrelevant," says Gorman.
Decred's international ops lead Jonathan Zeppettini sees the value of the coin dissipating over the coming decade likening it to Dogecoin fad: "Litecoin is a meme coin similar to Dogecoin, the market will get smarter over time." He predicts Litecoin will be worth $130 at the end of 2021, $50 at the end of 2025 and just $5 at the end of 2030.
When do you think Litecoin will make its way back into the top 10 coins by market cap?
Just 24% of panellists think LTC will ever find its way back into the top 10 coins by market cap, with 15% saying it'll worm its way back in by the end of 2021 and 9% saying it will happen by 2025. However, that leaves 76% saying the coin will never see those heights again.
As to why our panel thinks that LTC has lost prominence in recent years, the bulk of the panel (81%) put it down to Litecoin losing relevance as other coins have established themselves in the market. The next most common reasons cited were the rise of ETH as the more widely known alternative to BTC (39%) and the 2017 asset sale of one of Litecoin's founders tarnishing LTC's reputation (33%).
For both Zeppettini and Token Metrics senior cryptocurrency investment analyst Forrest Przybysz, innovation (or the lack thereof) is holding back the coin.
"Litecoin does not provide any innovation or additional utility over other existing projects," Przybysz said.
Morpher's CEO Martin Fröhler it's that there is "no unique use case and no active developer community."
While CEO at Cake DeFi Julian Hosp simply said: "It's a useless coin."
Meet our panel
Panellist

Panellist

Panellist

Sagi Bakshi, CEO, Coinmama
Kate Baucherel, Digital Strategist, Galia Digital
Sarah Bergstrand, COO, BitBull Capital
Konstantin Boyko-Romanovsky, CEO & Founder, Allnodes
Jeremy Cheah, Associate Professor of Cryptofinance and Digital Investment, Nottingham Trent University
Justin Chuh, Senior Trader, Wave Financial
Paul J. Ennis, Lecturer/Assistant Professor, University College Dublin
Pedro Febrero, Head of Blockchain, RealFevr
Josh Fraser, Founder, Origin Protocol
Martin Fröhler, CEO, Morpher
Martin Gaspar, Research Analyst, CrossTower
Ryan Gorman, Co-founder, Trade The Chain
James Harris, Director, CryptoCompare
Justin Hartzman, CEO, CoinSmart
John Hawkins, Senior lecturer, University of Canberra
Julian Hosp, CEO, Cake DeFi
John Iadeluca, CEO, Banz Capital
Sukhi Jutla, COO, MarketOrders
David Klinger, Founder, Coteries Corporation
Paul Levy, Senior Lecturer, Brighton Business School
Vetle Lunde, Analyst, Arcane Crypto
Nicholas Mancini, Research Analyst, Trade The Chain
Desmond Marshall, MD, Rouge International & Rouge Ventures
Alex Mashinsky, CEO, Celsius Network
Bobby Ong, Co-founder, CoinGecko
Daniel Polotsky, Founder/Chief Advisor, CoinFlip
Forrest Przybysz, Senior Cryptocurrency Investment Analyst, Token Metrics
Joseph Raczynski, Technologist & Futurist, Thomson Reuters
Dr Iwa Salami, Senior Lecturer in FinTech Regulation, University of East London
Fred Schebesta, co-founder, Finder
Xavier Segura, General Partner, Morgan Creek Digital
Avinash Shekhar, Co-CEO, ZebPay
Matthew Shillito, Lecturer in Law, University of Liverpool
Ajay Shrestha, PhD Candidate, University of Saskatchewan
Lee Smales, Associate Professor of Finance, University of Western Australia
Elvira Sojli, Associate Professor, University of New South Wales
Aleks Svetski, CEO, Amber
Simon Trimborn, Assistant Professor, City University of Hong Kong
Jean-Philippe Vergne, Associate Professor, UCL School of Management
Sathvik Vishwanath, CEO, Unocoin Technologies Private Limited
Imran Yusof, FX/Crypto Market Strategist, Quantum Economics
Jonathan Zeppettini, International Operations Lead, Decred
Where to buy, trade and sell Litecoin
What's next on Litecoin's roadmap
Keep an eye on the Litecoin Core website for details of what the development team will be working on in coming months.
However, one important piece of technology that could have a substantial impact on the price of LTC is LitePay. This Litecoin payment system is designed to offer an easy way to accept Litecoin payments, store and spend Litecoin securely, or turn LTC into dollars with the LitePay debit card. While not an official Litecoin project, Lee confirmed on Twitter in January 2018 that the Litecoin team works "closely" with LitePay.
The system was scheduled to launch on February 26, 2018, but was postponed indefinitely at the last minute "due to recent hostile actions by card issuers towards crypto companies". In other words, it was postponed in response to several major banks prohibiting their customers from buying cryptocurrencies using their credit cards.
This resulted in a price dip for Litecoin and means that a new launch date will need to be announced in the future. If successful, LitePay could potentially drive further adoption of Litecoin as a viable alternative to fiat currency, so this is one development to keep a close eye on.
Litecoin's competition
Beyond 2023: What does the future hold for Litecoin?
Predicting the future performance of any cryptocurrency is an extremely difficult task. In the case of Litecoin, there are a few key opportunities and challenges that could impact the coin's value in the months and years ahead.
Launched in 2011, Litecoin is one of the oldest and most established crypto coins out there. This means it's widely available on a wide range of exchanges, has a reputation for credibility and also offers some key advantages when compared to bitcoin.
That said, it faces stiff competition from a host of other coins and, like all cryptocurrencies, faces a battle to achieve widespread adoption. The launch of LitePay, should that ever successfully occur, could be a key factor to support growth.
It's also worth pointing out that Litecoin founder Charlie Lee made headlines in December 2017 when he announced that he had "sold and donated" all of his Litecoin holdings. This caused a backlash from some quarters, with critics pointing to the fact that Lee had cashed out when LTC was trading at five times the price it had been a month previously, and that he had also caused uncertainty about the future of Litecoin.
In his announcement
, Lee wrote that it was a "conflict of interest" to hold LTC and tweet about it because he has so much influence. "I have always refrained from buying/selling LTC before or after my major tweets, but this is something only I know. And there will always be a doubt on whether any of my actions were to further my own personal wealth above the success of Litecoin and cryptocurrency in general."
Lee also pointed out that he would continue to spend all his time working on Litecoin, and some commentators have even suggested that Lee's sell-off should help LTC in the long run.
Bottom line
Just like bitcoin, Ethereum and other popular cryptocurrencies, it'll be very interesting watching the future of Litecoin unfold. Market competition and the battle to break into the mainstream are key obstacles, and the success (or lack thereof) of the LitePay system could have a big impact on Litecoin's growth.
As always, remember that cryptocurrencies are speculative and complicated, so make sure you thoroughly research all the pros and cons of Litecoin before deciding whether or not you should buy.
---
Images: Shutterstock
Disclaimer: Cryptocurrencies are speculative, complex and involve significant risks – they are highly volatile and sensitive to secondary activity. Performance is unpredictable and past performance is no guarantee of future performance. Consider your own circumstances, and obtain your own advice, before relying on this information. You should also verify the nature of any product or service (including its legal status and relevant regulatory requirements) and consult the relevant Regulators' websites before making any decision. Finder, or the author, may have holdings in the cryptocurrencies discussed.
Crypto coins news & launches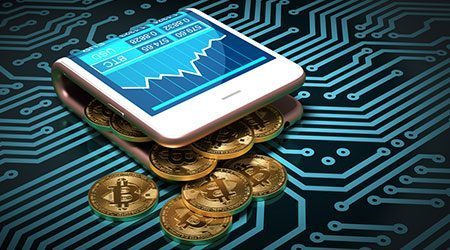 Our crypto prediction panel turns bearish overall on six popular cryptocurrencies through the week of 28 November.
Read more…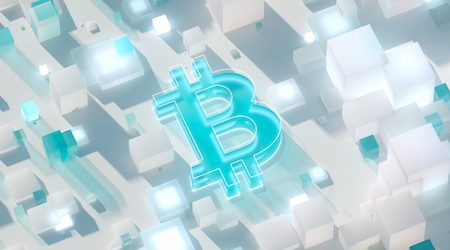 Our crypto prediction panel turns slightly bullish overall on six popular cryptocurrencies through the week of 7 November.
Read more…
Our crypto prediction panel remains slightly bearish overall on 6 popular cryptocurrencies through the week of 31 October.
Read more…