TV streaming services in the UK
Calling all box set bingers. Stream to your heart's content with these video-on-demand services.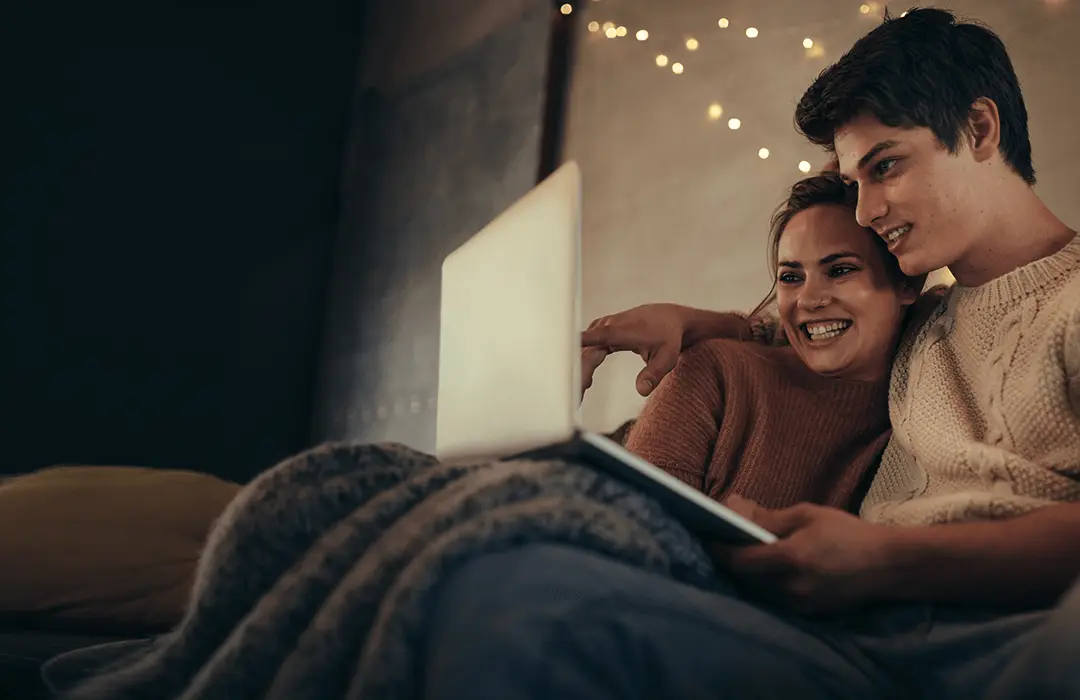 Can't decide between all the different services streaming TV and movies that are on offer? At Finder, we've done the hard work for you and researched the UK's top Internet TV providers' prices, content, compatible devices and more.
No single streaming service offers the same deal, and it's likely that one of the services below is better suited to your lifestyle than others. So sit back and relax as we guide you through the treacherous landscape of sneaky data charges, exorbitant pricing, and inferior libraries to find the right option for you.
Compare the major streamed TV providers head-to-head
What is a catch-up service?
Many UK channels, like BBC and Channel 4, offer online catch-up services where you can watch recently aired programs you may have missed. Here are just a few examples of catch-up services available in the UK:
This service is aimed directly at the BBC's biggest fans. Didn't make it home in time for the latest Eastenders? No need to be a Beale about it, just catch up at a later time on just about any device. Seriously, from Linux to Windows Phones, from Roku to Amazon Fire TV, you'd be stretched to find a device that BBC iPlayer doesn't stream on.
Catch up with the latest ITV content, like Good Morning Britain, This Morning and The X Factor, itv.com. As well as offering its service on PC and Mac, ITV also offers an app for PlayStation 3,iOS, Android, Windows Phone 8 (and above), and selected Smart TVs, set-top boxes and streaming media players.
Created after many Brits complained they were constantly missing out on Channel 4 content because of scheduling conflicts, 4Seven offers content from Channel 4 and its related channels the day after they've aired. You can access 4Seven through the Freeview website.
Make sure you're all caught up with the soapies from Down Under, like Neighbours and Home & Away, with Channel 5's catch-up service, Demand 5. The Channel 5 family offers a diverse range of channels and content, from guilty pleasures like Big Brother to gritty dramas like Sons of Anarchy, and they can all be viewed for free on selected smartphones, tablets, smart TVs and other devices.
What should you consider when choosing an internet or pay TV service provider?
The price variations amongst the providers are indicative of a number of features that you should investigate and consider before making a choice:
Sure, Game of Thrones is exciting and all, and Breaking Bad is addictive as hell, but does your streaming service offer national treasures like Corrie or EastEnders? These are the important questions we have to ask ourselves when choosing an Internet TV service.
Most providers will offer their services on PC and Mac But most of the time Roku and Linux users are left for dead. If you possess a collection of odd and unusual gadgets, there's likely to be a service out there that caters to you.
Portable device capability.
The same above can be said for portable devices. Did you know that some streaming services allow you to stream from your Nintendo 2DS and 3DS? Knowing what devices under your roof can be used for streaming helps you make the most of a service.
Quality is often subjective. Which services offer "better" movies is often up for debate. Some services, like MUBI, focus solely on revered cinematic gems and cinema culture, whereas others, like Sky, offer the bulk standard. However, one aspect that's not up for debate is image quality. Does your service offer high-definition stream, or just standard definition? Did you know your service offers 4K streaming? Can your television even play something so crisp? If quality matters to you, check out our guide above.
Read more on this topic