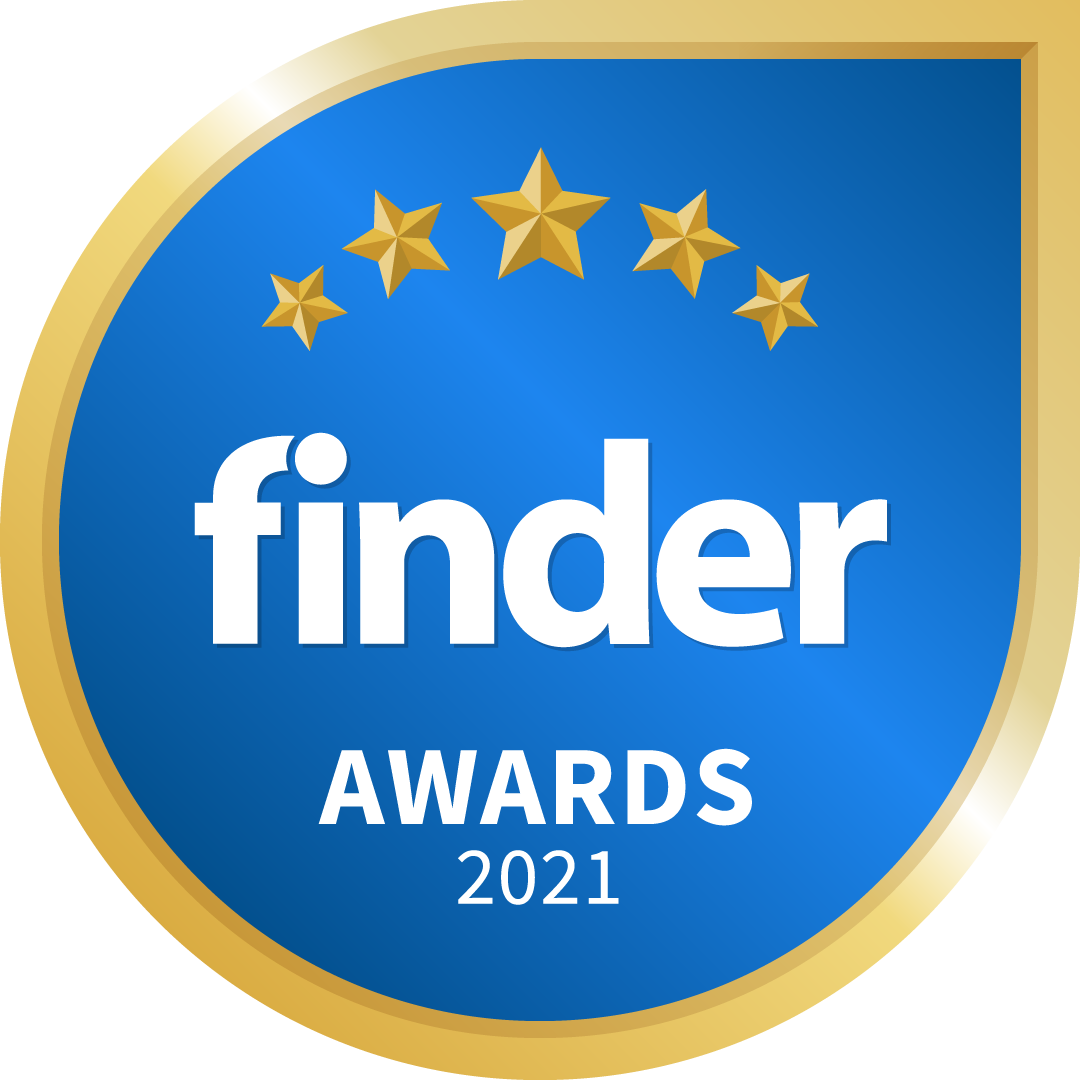 Finder TV Streaming Customer Satisfaction Awards 2021
How did your favourite TV streaming service fare in our latest customer survey? We reveal all, including the winner and the highly commended choice here.
Welcome to the Finder Customer Satisfaction Awards 2021
Our awards are decided by the only votes that really matter – yours. We asked customers of all the major TV streaming providers to tell us about their experiences. Now we can reveal how they rated the UK's top streaming platforms.
The winners
The winning and highly commended platforms were decided by both their overall customer satisfaction scores (star ratings out of 5) and their recommendation scores (the percentage of survey respondents who would recommend the brand to a friend). Read more on our methodology and see our full results below.
Now without any further ado, here are our winners (*applause please*)…
---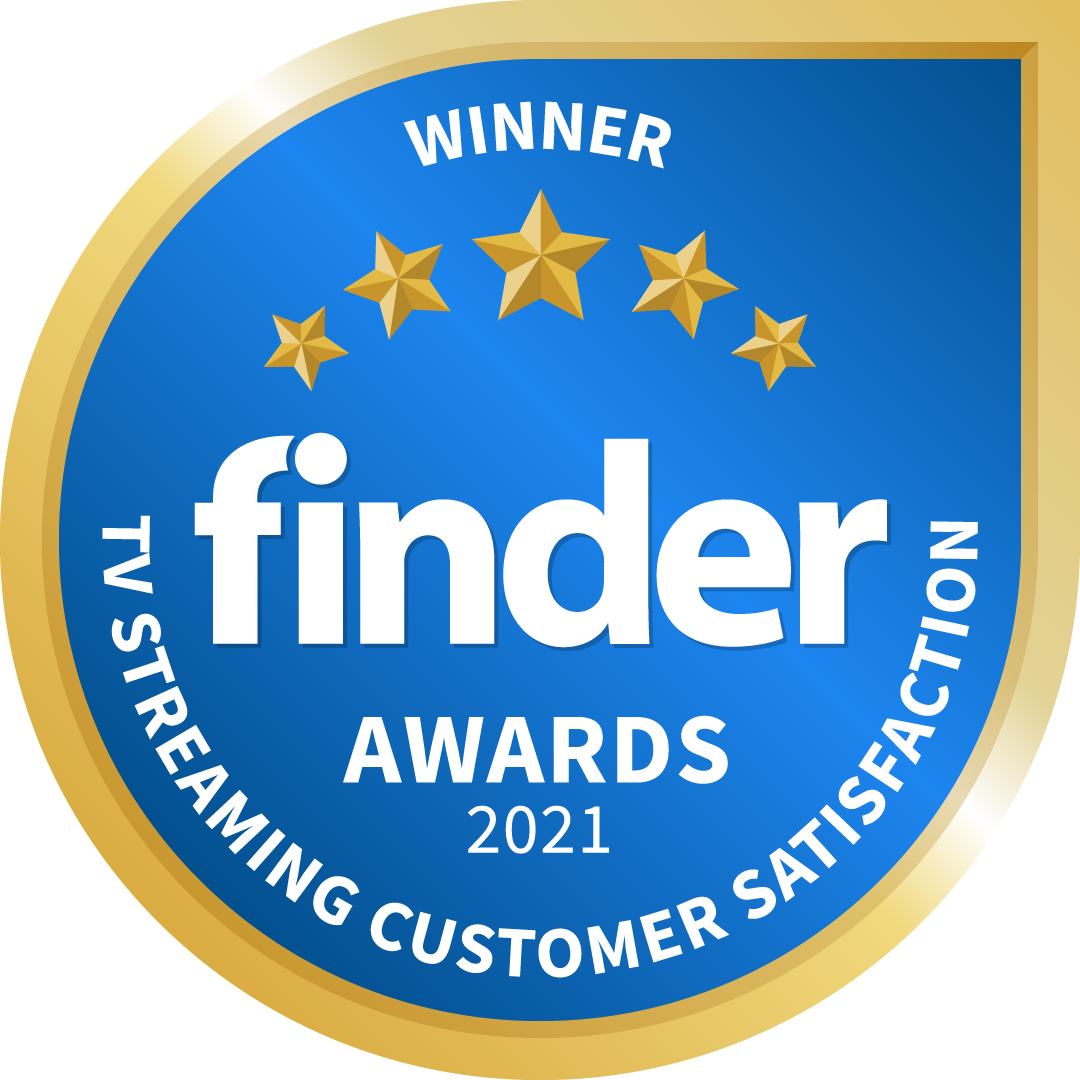 TV Streaming Customer Satisfaction Winner:
Netflix
Netflix topped our customer satisfaction survey with the joint best customer satisfaction score (5 out of 5) and had the highest number of customers recommending it (an impressive 91%).
Netflix, based in California, started off as a film rental service but has grown into the world's most popular streaming platform, boasting nearly 200 million paid members. Its huge range of original content and great customer service made it a winner in this year's awards.
---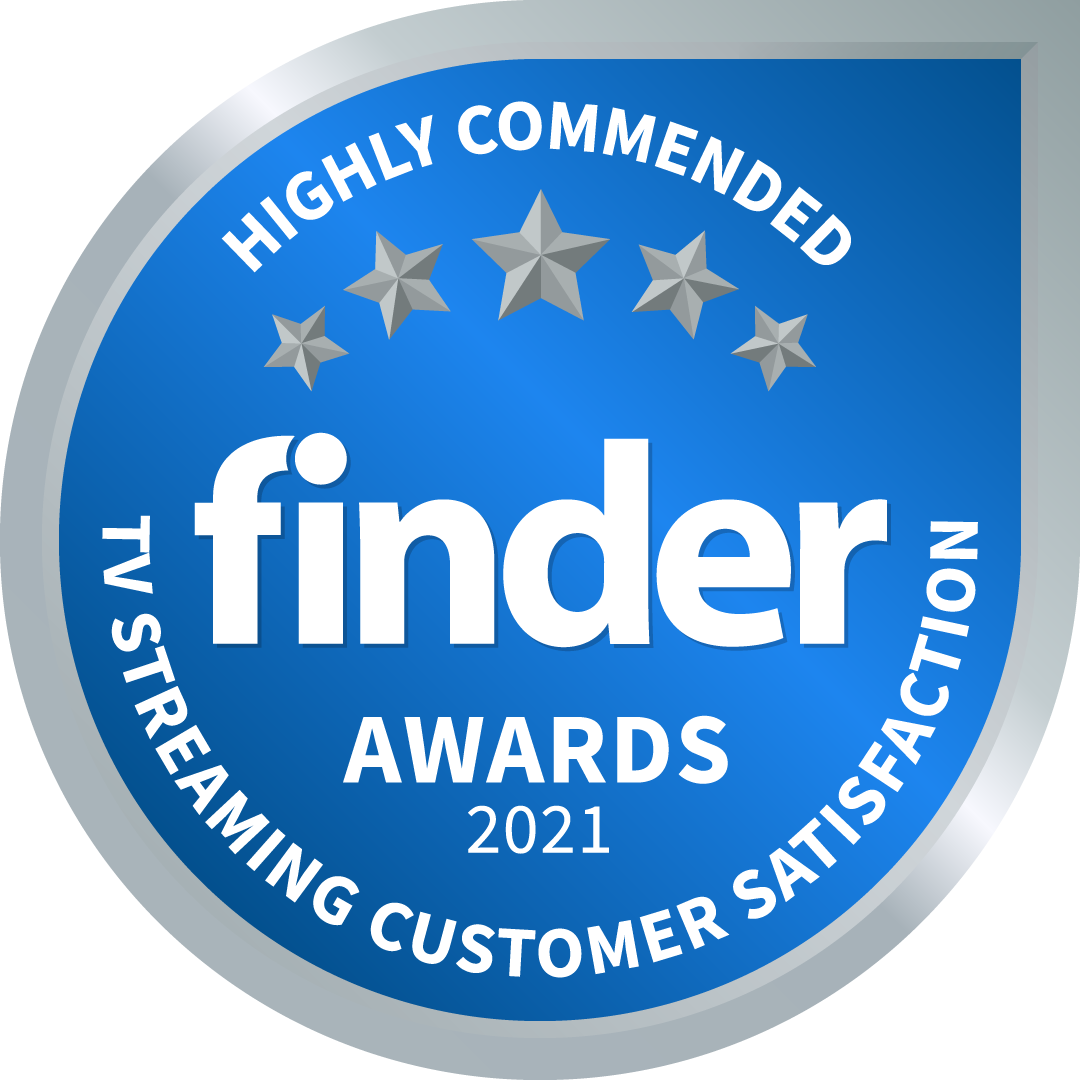 TV Streaming Customer Satisfaction Highly Commended:
Amazon Prime
Amazon Prime also scored 5 stars out of 5 in our customer satisfaction survey and polled a "would recommend" score of 85%, earning the brand a high commendation.
Amazon's video platform launched in 2006 in the US, but took off in 2011 in the UK when Prime members got access to over 5,000 movies and shows as part of their existing subscription. It's consistently rated highly for its level of customer service and good value for money.
---
Best TV streaming providers for customer satisfaction
| Overall satisfaction | Customers who'd recommend | Platform | Review | |
| --- | --- | --- | --- | --- |
| ★★★★★ | 91% | | Netflix is the most popular streaming service to date, and many streamers enjoy using it. So much so that it has racked up an impressive 91% "would recommend" score from the customers we surveyed. | |
| ★★★★★ | 85% | | Amazon's video platform consistently ranks highly for customer service and many respondents cited value for money as a reason for using it. However, some did mention they would like to see content released more often. | Go to Prime Video |
| ★★★★★ | 84% | | Launched in November 2019, Apple TV is a video on demand streaming service owned by Apple Inc. The provider polls well for customer service and a reliable connection. | |
| ★★★★★ | 84% | | A subscription service from Sky, NOW launched in the UK in 2012, featuring content released on Sky channels. The platform is recommended by 84% of customers in our survey, with the majority of streamers citing the provider's flexible payment plans as the reason for their approval. | |
| ★★★★★ | 78% | | Having launched in the UK on 24 March 2020, Disney Plus topped 86.8 million subscribers worldwide in December 2020, and 78% of respondents in our survey said they would recommend the service to a friend. While relatively new on the block, the platform is highly rated for its unique content and value for money. | Go to Disney Plus |
| ★★★★★ | 76% | | The Sky Go app launched in 2006 and is included in all Sky TV subscriptions. It allows users to watch live and on-demand Sky content on-the-go, and the wide range of content on offer is often praised by customers. Yet, some respondents said the service is very expensive. | |
| ★★★★★ | 74% | | hayu, introduced in 2016, is often referred to as the home of reality TV, airing countless episodes of Keeping Up With The Kardashians. The video streaming service is owned by NBCUniversal, the American mass media and entertainment conglomerate, and it polls well for giving streamers access to reality TV shows only 24 hours after airing in the US. | Go to HayU |
| ★★★★★ | 77% | | BlinkBox, which is otherwise known as TalkTalk TV Store, launched in 2008 and offers streamers a range of content from various channels, including those from Sky. What's more, 77% of respondents in our survey said they would recommend it to a friend, with the majority citing great customer service as the reason. | |
| ★★★★★ | 74% | | Everyone knows Google as the world's most popular search engine, but increasingly, people are turning to the Google Play store for apps, music, books, movies and TV. 74% of streamers who took part in our survey said they would recommend the platform from a customer service point of view. | |
| ★★★★★ | 69% | | Launched in 2017, Britbox is a video subscription service from the BBC and ITV, available in the UK, the US, Canada, and Australia. However, it does have mixed reviews. Some respondents said the platform was good value for money, but others would like to see more frequent updates to content. | Read full review |
| ★★★★★ | 67% | | Rakuten TV, which was founded in 2009, is a streaming service offering a selection of movies and TV series. However, only 67% of respondents in our survey would recommend the service to a friend, with bad customer service cited as the main reason for this. | |
| ★★★★★ | 52% | | Mubi, a global film platform launched in 2007, is a service aimed at movie buffs, providing a hand-curated selection of films on demand. But just over half of the respondents in our streaming survey told us they would recommend it to others. | |
Customer satisfaction ratings methodology
We asked streaming account holders to rate their satisfaction with the service they had received from their primary platform, and also whether they would recommend the service to a friend. Our independent survey of 1,603 streamers was carried out in December 2020 – read full details of our methodology here.
We have shown both results for the brands listed in the table above, and used these ratings to decide the winners of our awards (where there was a draw on the star ratings score, we used the "would recommend" percentage as a tie-breaker).
TV streaming ratings
★★★★★ — Excellent
★★★★★ — Good
★★★★★ — Average
★★★★★ — Subpar
★★★★★ — Poor
Our customer satisfaction scores ("Customers say") are based on a survey of 1,603 customers carried out in December 2020.