How to shop at AliExpress in the UK
AliExpress is one of the largest online retail marketplaces in the world and offers products at great prices to shoppers around the globe. But how do we shop there safely from the UK?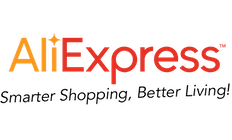 What is AliExpresss?
AliExpress is a global marketplace offering items from every retail category from sellers from around the world. It is known for low prices and a huge choice of items.
Sometimes shoppers can be wary of ordering from AliExpress so we put together this guide to help you find the best deals at AliExpress and shop safely.
How does AliExpress work?
AliExpress
is a giant Chinese marketplace platform, allowing individual traders from East Asia and all over the world to sell direct to UK buyers with products from Chinese companies. The site operates a lot like Amazon and eBay, but it doesn't sell any products of its own. Lots of products are offered from multiple warehouses and in this case shoppers are able to choose which country a product is dispatched from.
AliExpress
offers millions of products for sale from various sellers. Shoppers browse using the search bar or category fields and click on a product that they like the look of. The product listing shows images of the product, price, shipping information and a description of the product. There are also reviews from other verified buyers where shoppers can find out even more information about the items. Customers can from there add the product to their basket and complete the transaction with their choice of payment method.
What can I buy at AliExpress?
Pretty much anything! AliExpress hosts items ranging from fashion to electronics, homewares, sports and fitness equipment, jewellery and beauty products.
---
Trending items at AliExpress July 2020
Will AliExpress deliver to the UK?
Yes, AliExpress does deliver to the UK. Delivery costs and times will vary depending on the seller. Many items offer free shipping via standard delivery, although wait time can be between 20 and 40 days.
Delivery pros
Free delivery on some listings
Often options to use recognised shipping companies like DHL and TNT
Delivery cons
Delivery times can take up to 40 days
Expedited shipping is expensive
Can I pay with PayPal at AliExpress?
Payment methods at AliExpress usually depend on the seller of the item you're trying to purchase. Some sellers do accept PayPal as a payment method, although AliExpress can charge a fee of US$0.83 for doing so.
How can I pay at AliExpress?
Where AliExpress doesn't accept PayPal, you can pay with the below methods instead:
Visa
Mastercard
Maestro
MNP
American Express
Discover
JCB
Troy
iDeal
Przelewy24
Yandex.Money
WebMoney
Mobile Payment
QIWI Account
PayU
Sofort Bank
Bancontact
Maestro
Where is AliExpress located?
AliExpress is an online retail service based in China, owned by the Alibaba Group. Launched in 2010, it is made up of small businesses in China and other locations, such as Singapore, that offer products to international online buyers. Lots of items hosted on AliExpress are stored at warehouses around the world and some items have the option to choose where the item is shipped from. This allows you to choose a country closer to your delivery address to speed up delivery.
How can I track my AliExpress order?
Visit the AliExpress website and go to the "my orders" section. Next, select the order you need and click the details link. The details of the order will be displayed on the opened page. You can then copy the tracking number provided in and track your parcel's status and current location. Please allow a week from purchase for these details to be updated.
How to track AliExpress orders
Sign in to your AliExpress account
Navigate to "My orders"
Click "Details" of the ordered item
Click tracking number
Can I pay in GBP at AliExpress?
AliExpress's standard currency is US dollars, which means you'll have to take currency fluctuations into account when comparing prices. While you can pay in US dollars or pounds, paying in pounds means AliExpress is doing the conversion. If you choose to pay in US dollars then the conversion will be up to your bank. You might want to take these sums into account if you're buying expensive items.
Can I return items from AliExpress?
Just like sellers on Amazon and eBay, many sellers set their own returns policies, so you will need to contact the sellers directly if you have any issues. Sellers on AliExpress are running their own companies and many consider customer satisfaction as a key part of their business. These sellers can offer generous returns and refund policies. The returns policy for a particular seller on AliExpress will be shown on the product page. It is also worth noting that if you do decide to return an item, if you are responsible for the return postage cost you can often be out more money than the refunded item is worth.
If you can't reach an agreement with a seller regarding a refund or return, AliExpress can intervene and review the evidence provided.
Is it safe to shop at AliExpress?
As with any online marketplace, there are always going to be unscrupulous sellers who are out to make a quick buck. But there are genuine business people operating on AliExpress too and some of the deals available are really too good to miss!
As with any marketplace, we recommend that you take the proper precautions when shopping on AliExpress. Here are some top tips for safe shopping:
How can I shop safely at AliExpress from the UK?
Finder's shopping expert Georgia-Rose Johnson answers

AliExpress has millions of products for sale at some unbelievable prices. So how can we safely take advantage of these great deals? Here are my top tips to follow when shopping at AliExpress to make sure you get the most out of your money and become a savvy AliExpress shopper!
1. Reviews
AliExpress has a pretty great review system. Popular items often have thousands of reviews that include the customer's home country, colour ordered, shipping option chosen and overall star rating. Lots of the reviews include the customer's own photos of the item so you can see if it matches up with what the advertised product looks like. In general I'd recommend only purchasing items that have an overall rating of 4 stars or more and ideally more than 100 reviews. Also make sure you do a scan of the reviews themselves and look out for important words like "value for money", "arrived quickly" and "I would recommend".
2. Compare prices
AliExpress has lots of incredibly low prices on items across all categories. But are these prices too good to be true? Maybe, but also maybe not! I recommend searching for the product you're thinking about ordering on a search engine like Google and also on some other marketplaces like Amazon and eBay then comparing prices. If you're seeing a vacuum cleaner for £20 on AliExpress and the exact same one is on Amazon for £250, that's a red flag. But if the same vacuum is on Amazon for £40 or even £50, you've probably scored a great deal!
3. Check the small print
Make sure you know what you're ordering. Some of the items on AliExpress have long and slightly rambling product descriptions, but they're still worth reading through to check the product is what you think it is. Remember also to check the shipping price, approximate shipping time and the seller's returns policy before you click buy.
Other AliExpress FAQs
Are products from AliExpress good quality?
This is very dependent on the seller and the item you're purchasing. AliExpress is known for its super low prices so you probably shouldn't expect super high quality in return! Be sure to check product reviews for the specific item that you're ordering to see what other customers thought about the quality.
Can I get free shipping at AliExpress?
Yes! Thousands of items at AliExpress are offered with free shipping. It won't be fast though, with some items taking up to 40 days to arrive.
How can I delete my AliExpress account?
You can delete your AliExpress account by following the below steps:
Sign in to AliExpress
Hover over where it says "Hi, NAME" and click "My AliExpress"
Click "Account settings" in the navigation bar
Under the "Account Settings" heading click "Edit settings"
Under "My Personal Information" click "Edit Member Profile"
A new tab will open, click "Deactivate Account" in the top right corner
Your AliExpress account will now be deactivated
Does AliExpress have sales?
More often than not, AliExpress has lots of discount codes available and huge sales and discounts across different departments. Sometimes the codes are for as little as $1 or $2 off the order value, but when we're talking about super low AliExpress prices that's still worth applying!
What current deals does AliExpress have?