How to pick the perfect piece of jewellery for that special someone
There are just a few easy questions you need to ask in order to determine the perfect jewellery gift. This guide will help you ask those questions and know what to do with the answers!
Jewellery and accessories are such personal things that it can be very difficult to choose something that someone else will love – no matter how well you know them. Whether you're picking a Valentine's gift for your partner, a birthday present for your daughter or a Mother's Day gift for your mum, we've put together some steps follow to help you choose the perfect piece.
Firstly, you need to figure out what types of jewellery your loved one likes and would wear the most. You might already have a picture in your mind of the types of jewellery they wear on a regular basis but if not, you can:
Check what accessories they're wearing the next time you see them
If you live with them, take look at the most recently worn items on their dresser or in their jewellery box
If you live far away or won't see the person soon, you can check their recent pictures on Instagram or Facebook for clues.
If they're the social media type, see if they have a Pinterest account that you can use for inspiration
Check out the brands they follow on Instagram or like on Facebook. This could provide clues as to specific brands they like.
Now that you have a picture of what kind of jewellery they like, answer these four questions: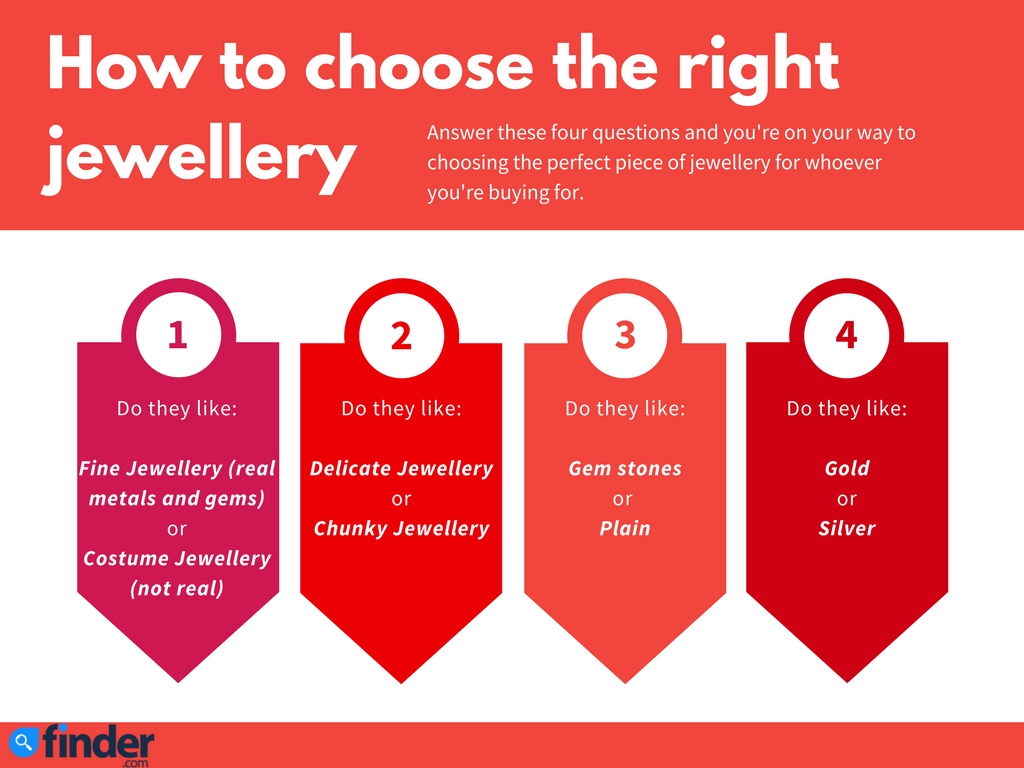 ---
Top jewellery brands
Now that you have a better idea of the different types of jewellery and exactly what you're looking for, scroll down to see our top picks for each different kind of jewellery.
We've chosen a bunch of brands that will be perfect for whatever type of jewellery your loved one favours. Happy shopping!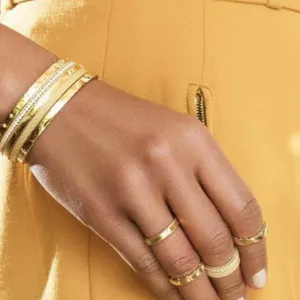 1. Goldsmiths

Best for gold jewellery.
Goldsmiths is one of the UKs oldest and biggest jewellers and as their name suggests, they're experts in all things gold. If you're looking for the perfect golden gift the expertise and quality of Goldsmiths is exactly what you need.
Free next day delivery
Free returns
---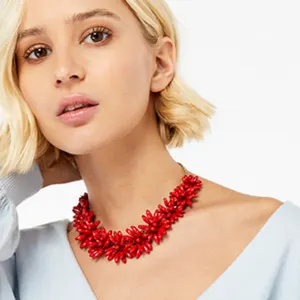 ---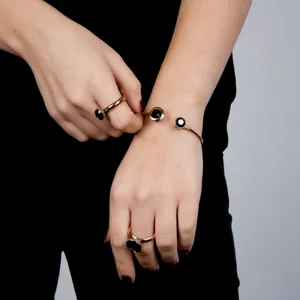 3. The Jewel Hut

Best for chunky jewellery.
The Jewel Hut is a hub for hundreds of jewellery brands so you're sure to find the right statement gift here. Better yet, The Jewel Hut prides itself on its competitive prices so you'll be able to get the perfect gift without breaking the bank.
Free delivery on orders over £50
Go to The Jewel Hut website View discount codes for The Jewel Hut
---