Marriott Hotels
Get luxury for less and stay at a Marriott Hotel.
Marriott hotels are part of the Marriott International, Inc. which is an American multinational hospitality company with more than 6,000 properties in 122 countries and territories. The company was founded almost 90 years ago and has been family run ever since.
Marriott hotels offer rooms for leisure, business, corporate events, weddings and more. Take a look at our review of Marriott hotels and learn everything you need to know about your stay.
What rooms are available at Marriott hotels?
Marriott offers a selection of different rooms to suit the needs of their guests, from standard twin to four poster deluxe guest rooms. It is worth noting that there is a maximum limit of six adults per room with Marriott hotels.
What is in my Marriott hotel room?
Marriott hotel room features vary depending on the specific hotel and type of hotel room. For example a double room in the Bristol Marriott Royal Hotel includes:
2 double beds.
A pillowtop mattress, duvet and Frette luxury linens.
30 minutes of free Wi-Fi.
A shower/tub combination.
Lighted makeup mirror.
A TV
A trouser press.
Bathroom amenities.
A hair dryer.
Tea and coffee making facilities.
A safe.
An Iron and Ironing board.
A chair.
Additional features which are available for a fee include:
Wireless internet.
Movies.
What dining experiences are available?
Dining experiences also vary depending on the specific Marriott hotel you book with. For example, at the Bristol Marriott Royal Hotel, guests are able to indulge in breakfast and dinner at the hotel restaurant, or relax with a drink in the bar.
How much will it cost me?
Marriott hotels are a great idea if you're travelling on budget with many of their rooms available for less than £100 a night. Marriott hotels also offer package deals and discounts which could also help you save.
With Marriott Rewards, guests can rank up points during their stay to gain access to a great list of benefits and exclusive discounts.
How do I book?
To book a Marriott hotel you can use the booking engine that appears on the Marriott homepage. Simply enter your desired destination, dates and number of rooms/guests then click the "Find" button.
After clicking "Find", you will be presented with a list of available hotels and rooms for your specific dates. You are able to filter your results on the left hand side. Once you've found your desired hotel select the "View rates" button and you will be able to choose from a standard rate room, a package rate or exclusive member offers. Once you have selected a hotel room, you will be required to confirm details before entering in your personal and payment details.
How do I cancel?
You can cancel your Marriott reservation by logging in to your account on their website or simply enter your reservation confirmation number and last name to find the specific reservation you need to cancel. The specific cancellation policy for your room is listed in the "Rate details" below the room description.
Weighing up the pros and cons
Advantages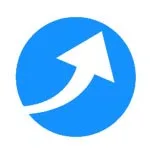 Affordable. Pricing for many Marriott hotel rooms start from less than £100 per night.
Marriott Rewards. Guests can become Marriott hotel members and earn reward points during every stay. These points can then be used to purchase additional benefits such as free wifi or lower rates.
Disadvantages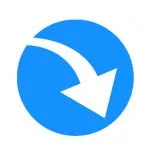 Wi-Fi. Unlimited Wi-Fi access must be purchased as an additional room feature unless it is already included within a package deal.
Complicated website. The layout of the Marriott hotel website is not clear or entirely easy to navigate.