Holiday planning
Holiday dreaming: Brits spend 125 million working days a year researching their next holiday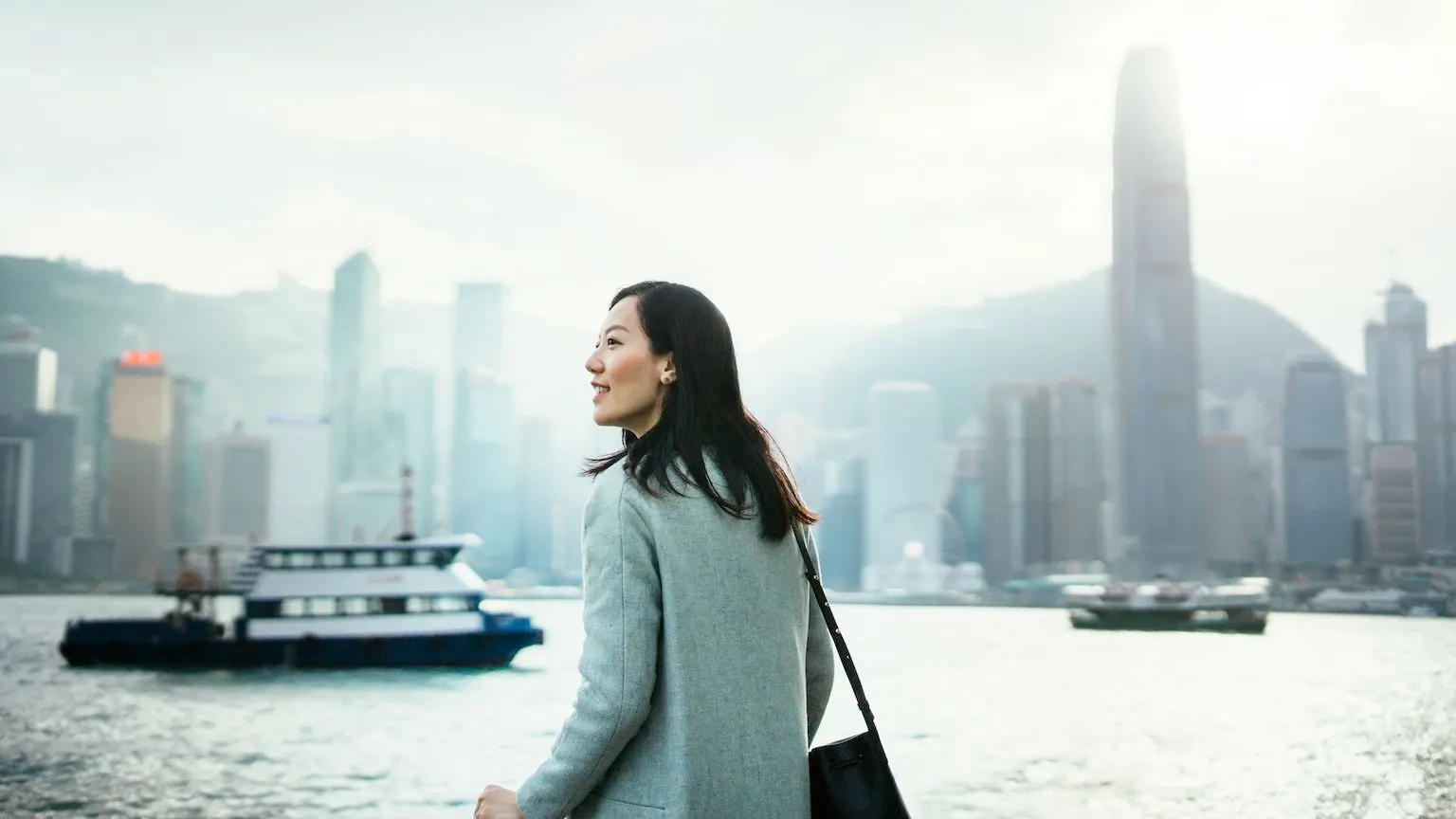 It's that moment of the day when you need a little oomph to get you through your 9-to-5. But you're not reaching for your 3pm coffee.
Instead, you reach for your phone and flick through Instagram for a quick look at where in the world your favourite travel blogger is currently exploring. Or maybe you open a new window on your desktop and search for some more in-depth inspiration.
You might think it's just a guilty pleasure, but it turns out you're not alone. We delved into the numbers and found that over half (58%) of Brits plan their next holiday during work hours.
The average employee spends 29 minutes planning getaways every week, which amounts to more than three working days a year of holiday shopping. That's equivalent to a bonus long weekend you might not have accounted for!
On a national scale, this is costing UK businesses £180 million in wages per week or £9.3 billion annually. And the numbers stack up, with 125 million working days lost on holiday planning across the UK.
29 minutes
spent planning holidays at work each week by the average employee
Let's break it down…
Gender: % of men and women who plan their holidays at work
| Gender | Percentage |
| --- | --- |
| Men | 63% |
| Women | 52% |
When it comes to gender, male employees are more likely to get holiday distraction – 63% regularly check out potential trips compared to 52% of females. Men also spend 33 minutes browsing every week as opposed to 26 minutes for women, on average.
Age: % of each generation planning their holidays at work
| Age | Percentage |
| --- | --- |
| Millennials | 74% |
| Gen X | 57% |
| Baby Boomers | 40% |
Millennials are the biggest time-wasters when it comes to researching trips at work, with almost three in four (74%) admitting to doing so every week. In contrast, only 4 in 10 (40%) baby boomers and over half of Gen X workers (57%) get holiday sidetracked.
How do Aussies compare?
Interestingly, while Australians are generally blessed with an enviable climate compared to the UK's, Aussies are actually more likely to plan holidays at work (68% v 58%) and spend almost twice as long (57 minutes in total) doing so.
Region: Average minutes spent planning holidays at work every week
| Region | Minutes |
| --- | --- |
| Scotland | 28 |
| Northern Ireland | 28 |
| North East | 32 |
| North West | 30 |
| Yorkshire and the Humber | 24 |
| East Midlands | 27 |
| West Midlands | 32 |
| Wales | 26 |
| East England | 21 |
| London | 39 |
| South East | 28 |
| South West | 24 |
Londoners spend the most time at work planning holidays, at 39 minutes a week, 34% higher than the national average. People in East Anglia are significantly less guilty of this behaviour, averaging 21 minutes per week.
How to get the best travel deal
Go where the sales are

You might have a specific destination list in mind, but chances are, those places are on everyone else's lists too.

Like eating fruit and vegetables that are in season, choosing destinations that have the best sales will save you money.

Set sale alerts for the routes you're considering

Several online travel agents have price alert features. Enter the route you're after and it'll notify you when the price drops.

Be flexible with dates

The more flexible you can be with dates, the more you can book travel when the price suits you. This is less feasible if you have children in school so instead try and travel to destinations that aren't in peak season to score a better deal.

Look for a discount code

Travel companies are known to offer discount codes and deals, especially for last minute getaways. So before you buy make sure you check out what offers are out there.

Don't always opt for a package

It can work out cheaper to buy your flights and hotel separately rather than through a package offered on a travel agents website. Make sure you do your research – don't just take the agency's word for it.

Do your research

Compare a few websites and prices before you book. If you prefer to book via a travel agent, take advantage of price-match guarantees, do your research online and ask them to match it.
"It's not surprising that Brits are distracted by holiday planning while at work, especially in this heat when you'd rather be on the beaches of Cornwall or by a pool in Florida. It also doesn't help that we're constantly bombarded with beautiful holiday Instagram posts and adverts. But no one wants to spend hours and hours planning a holiday; not to mention your employer. If you want the process to be more hassle-free, then there are steps you can take to get the best deal for the perfect holiday without trawling through websites for days."
– Jon Ostler, UK CEO at finder.com
Methodology
We calculated these figures using a survey of 2,000 British adults commissioned by finder.com and conducted by research provider OnePoll in June 2018. The financial figures were estimated by multiplying the average amount of time wasted at work by the average UK wage over the same time periods, as reported by the ONS.
Click here for more research. For all media enquiries, please contact: