New Fusion leggings from Gymshark
Perform at your best with these state of the art gym leggings from Gymshark.
Those of us who need a little help in getting to the gym know that when you look the part you feel more motivated to actually go. So luckily for us Gymshark have released a pair of leggings which could do just the trick.
Products correct as of 24 August 2017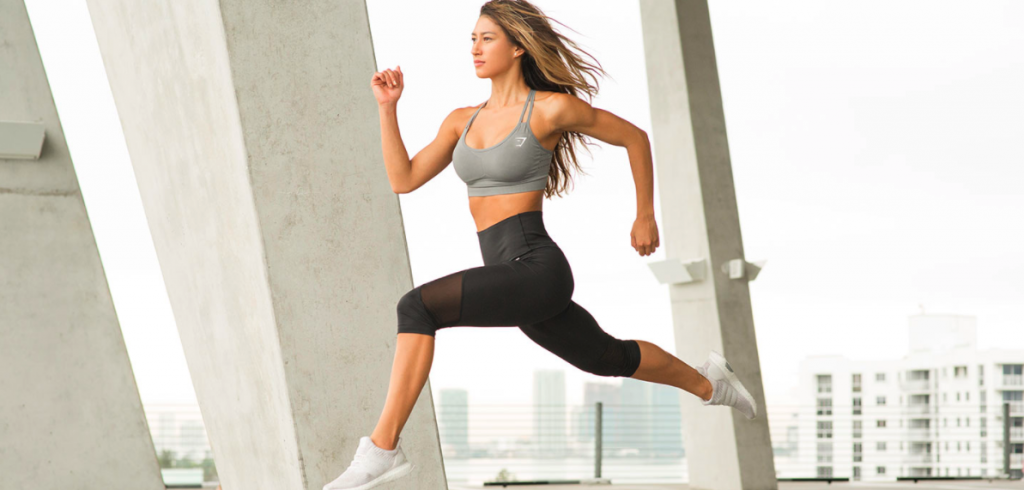 What are Fusion Leggings?
There is nothing worse than ripping your leggings mid-squat – but have no fear Gymshark's Fusion leggings are designed to keep up with your workouts no matter how far you push them.
The Fusion leggings waistband provides tummy control, to give you that extra support during your workout – plus they stretch allowing more for movement.
Not only are they great in terms of workout design the Fusion leggings have a figure sculpting fit, and will be available in four stunning colours, black, cranberry, charcoal and sapphire blue.
Also because these leggings are super high waisted and finished in a soft blend material, they are perfect when paired with any Gymshark sports bra, or the New Release Ombre T-shirt.
A handy tip – it is recommended that ladies go up a size in the Fusion leggings, simply due to the fact they are tummy controlling, and run slightly smaller than the average Gymshark leggings.
When will they be released?
The release date hasn't been announced just yet – but you can keep an eye on the Gymshark website and instagram account for any updates.
What works with Fusion Leggings?
Products correct as of 24 August 2017
Gymshark deals and vouchers