Capital One CreditWise credit report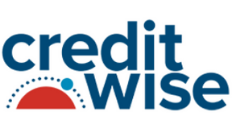 Monthly fee

Free

Trial period

N/A

Report information included

Equifax

Update frequency

Monthly
Our verdict
Capital One CreditWise free credit report could help you smarten up your credit profile.
Capital One's CreditWise credit report platform is free, easy-to-use and also offers constructive advice on how you can improve your credit rating.
Please note, you may have to re-register for an account if you joined CreditWise before its switch over to TransUnion from Equifax. And if you're applying to a lender that strictly works with TransUnion or Experian, you might want to sign-up to a service that gives you visibility to these reports too.
Pros
No monthly fee

Free financial advice
Cons
Only reports to 1 out of 3 CRAs

No automated identity fraud warnings
| | |
| --- | --- |
| Monthly fee | Free |
| Trial period | N/A |
| Score information included | Equifax |
| Report information included | Equifax |
| Update frequency | Monthly |
| Max. history | 6 years |
| Fraud alerts | |
| Score alerts | |
| App | |
| App details | Check your credit score on the go on both iOS and Android devices |
| Social media monitor | |
What is Capital One?
Capital One is an American bank and financial services company that offers credit cards, banking and savings accounts, as well as free credit reporting and credit scores through its CreditWise service.
How does a Capital One credit report work?
The Capital One CreditWise credit report records the last 6 years of your financial activity and then uses this data to calculate your credit score, which is a numerical rating of your credit profile and used by lenders to help determine whether to approve you for a loan or credit card.
CreditWise's credit score is provided by TransUnion, one of the UK's 3 major credit reference agencies (CRAs). CreditWise also offers tips for how you can improve your credit rating and financial health.
How do I get a Capital One credit report?
In order to get a Capital One credit report you'll need to register for a CreditWise account. It's free to join, and the registration process will only take a couple of minutes, but you'll need to provide some personal details as part of your application.
Once you've registered with CreditWise, you'll be able to access your free Capital One credit report and credit score via the CreditWise website at any time.
Is Capital One any good?
Capital One's CreditWise credit report is easily accessible and free to use, which may make it suitable for those looking for an affordable way to check their credit score and report. It also shows you the Capital One credit cards you may be eligible for based on your current credit rating, which may be handy for those in the market for a credit card.
However, up until recently, Capital One didn't provide your Equifax, Experian or TransUnion credit score, which are the major credit reference agencies used by the majority of lenders, meaning your Capital One credit score may have limited value if you're looking to apply for a loan or credit card through another lender.
How much does Capital One cost?
Capital One's CreditWise credit report service is completely free to use, and you'll never be charged for access to your credit report or credit score.
Does using Capital One affect my credit score?
No, there's no impact on your credit score when you check or access your CreditWise credit report or credit score.
How do I cancel my Capital One account?
You can cancel your Capital One CreditWise account by logging in to the CreditWise website, clicking on "Settings" and then selecting "Cancel My Account", or by calling Capital One on 03444 810 882.
If you're deaf, or hearing or speech-impaired, you can use Capital One's Next Generation Text (NGT) Service by dialling 18001 03444 810 882.
How do I improve my credit score?
If your credit report or credit score is lower than you'd like it to be, there are a couple of things you can do to help improve it, including:
Paying your bills on time
Closing any unused credit accounts, such as old credit cards or bank accounts
Registering on the electoral roll and making sure your address is up to date
Regularly checking your credit report for any errors
We show offers we can track - that's not every product on the market...yet. Unless we've said otherwise, products are in no particular order. The terms "best", "top", "cheap" (and variations of these) aren't ratings, though we always explain what's great about a product when we highlight it. This is subject to our
terms of use
. When you make major financial decisions, consider getting independent financial advice. Always consider your own circumstances when you compare products so you get what's right for you.