9 awesome sites to buy yoga mats online
You don't have to bend over backwards to look for the best places to buy a yoga mat.
A good mat is a must to guarantee a solid foundation on which you can safely practice yoga and its highly challenging poses. With so many types of mats out there varying in styles, thickness and material being sold in store and online, it can be quite a challenge to find the best one.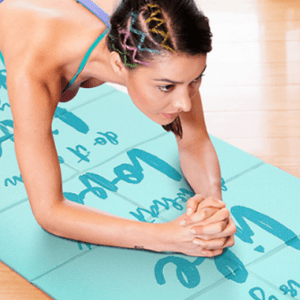 1. GoGroopie

Stretch out in style with yoga mats from GoGroopie!
Shop yoga mats which are lightweight and portable - perfect for travelling and made from PVC anti-slip material.
Affordable prices
Great range of products
---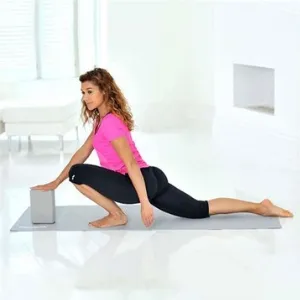 2. Sweatband

Sweatband is one of the UK's leading suppliers of yoga and pilates equipment, perfect for any experience level!
Sweatband is a great online destination for all things fitness. With its huge range of yoga and pilates equipment you're sure to find the perfect mat for your needs right here.
Free delivery on orders over £15
14 day money back guarantee
---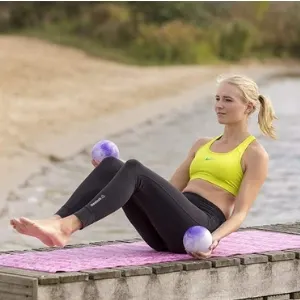 3. Best Gym Equipment

Discover high quality yoga mats and a huge selection of gym flooring solutions at Best Gym Equipment!
If you're looking for a little more than a regular yoga mat, then Best Gym Equipment is for you! Shop gym flooring solutions now from yoga mats to floor protectors, floor tiles, stretch mats and more.
Free delivery on orders over £99
28 day money back guarantee
Go to Best Gym Equipment website View discount codes for Best Gym Equipment
---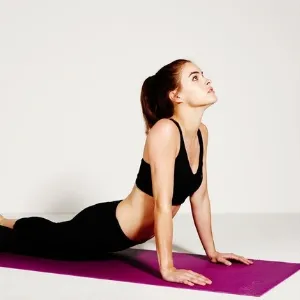 4. Sports Direct

Be kind to your knees and your wallet with these budget friendly yoga mats from Sports Direct!
Sports Direct is a giant in the world of sports equipment, especially for those looking for a great deal! Check out their range of yoga mats and accessories and grab a bargain!
Delivery from £4.99
Click & Collect available
Go to Sports Direct website View discount codes for Sports Direct
---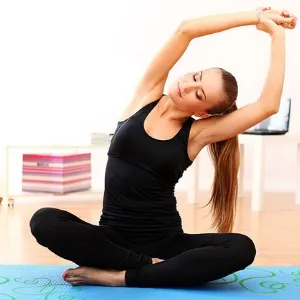 5. Argos

Browse Argos' selection of yoga mats for every experience level and find your perfect match!
Argos know that yoga is different for everyone, which is why the selection of mats ranges from thin rolled mats to luxurious padded mats and everything in between!
Free click & collect delivery
Free returns
---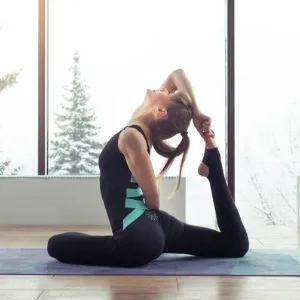 6. TK Maxx

Known for its great deals on big brands, check out TK Maxx for a yoga mat bargain!
If you're looking for a more unusual yoga mat, but still for a great price, check out TK Maxx! TK Maxx's range of yoga mats come in almost every colour and offer some of the lowest prices around for branded items.
Free delivery on orders over £75
Free in-store returns
---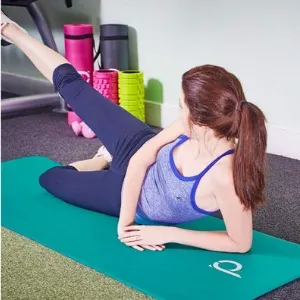 7. Amazon

The ultimate destination for online shopping, browse hundreds of yoga mats at Amazon!
You can't go wrong with online shopping at Amazon! Browse yoga mats of every shape and size and to suit every budget.
Free delivery on eligible orders
Next day delivery available
---
Does your company belong in this list?
Yoga mat FAQs
Yoga mats can vary pretty widely in their thickness. The thinnest yoga mats tend to be around 4mm thick, this is perfect for optimum contact with the floor, grip and good balance. If you have sore or sensitive knees you might want to opt for something thicker, anything up to 6.5mm, but remember this may make challenging poses harder to balance in.

A yoga mat should ideally be long enough so that you can lie down flat (eg. in corpse pose) without any your body resting directly on the floor. The average yoga mat is around 182cm long.

The best way to clean your yoga mat is to use a solution of water and white vinegar. Mix 1 part vinegar with 20 parts water and wipe the whole mat.

There are a couple of ways to make your yoga mat less slippery. The more you use your mat the less slippery it will be, so make sure you thoroughly break it in and remember to use the same side every time you practice. You can also use a thin microfiber towel on your mat to help you grip, even if you're sweating.
---
Sports and wellbeing deals and discounts