It is now mandatory to wear a face covering on public transport and in shops in England. Face coverings will be compulsory in more indoor spaces from 8 August including cinemas, museums and places of worship. Full advice on our masks hub here.
Some sellers will charge prices far above the average, also known as "price gouging". We encourage consumers to compare options before making a purchasing decision.
In-stock washable and reusable face masks for sale January 2022
Does your company belong in this list?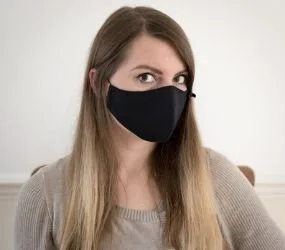 Black face mask - Washable & reusable - UK handmade
from Etsy
These fabric face masks are made in the UK from 100% cotton fabric with soft elastic ear loops.
When our crew last checked this product it was
IN STOCK.
Order now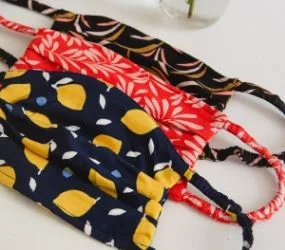 Multicoloured reusable, machine washable masks
from Boden
These fun and colourful masks from Boden are reusable and fully machine washable at 60o. Each pack contains 3 masks.
When our crew last checked this product it was
IN STOCK.
Order now
Does your company belong in this list?
---
Sites to buy reusable face masks online
Does your company belong in this list?
Some sellers will charge prices far above the average, also known as "price gouging". We encourage consumers to be vigilant about unusually high prices, and compare your options before making a purchasing decision.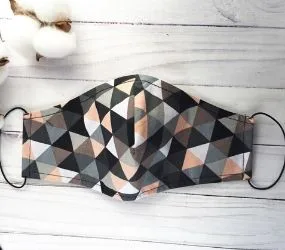 1. Etsy

Support your local craftspeople and buy reusable and washable masks handmade in the UK at Etsy.
UK sellers
Free delivery on some orders
Handmade
---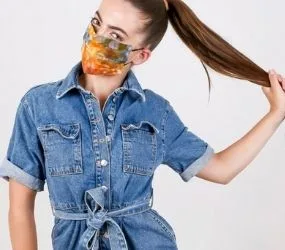 2. Maskey

Maskey has a huge range of reusable and washable masks with fast UK delivery.
Free delivery on orders over £25
Shipped from UK
Many patterns
---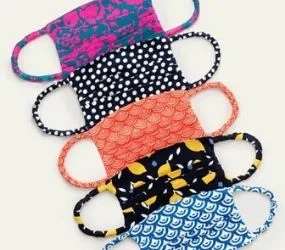 3. Boden

Boden's range of cute, colourful, reusable and washable masks are sure to add a little bit of fun to your lockdown.
Free delivery
Multipacks available
Both patterned and plain masks
---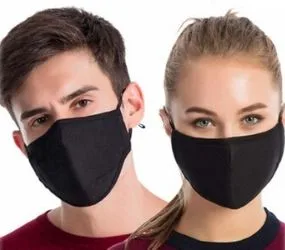 4. Wowcher

Popular deals website Wowcher has lots of reusable and washabke face masks for sale at low prices.
Low cost delivery
Low prices
Multipacks available
---
Which of these retailers offer free delivery?
Reusable masks with free delivery
Looking for a different type of face mask?
What to look for when buying a reusable mask in the UK
Before buying a mask, it's always a good idea to compare your options. Here are some key issues to consider:
Cost – With a face coverings being made mandatory in many public spaces in the UK, the demand for face masks has drastically increased. Compare prices to ensure that you aren't paying too much.
Size – To be effective, your mask needs to properly fit your face without any gaps. Because of this, you may want to look for masks that are available in a range of sizes, rather than just a 'one size fits all' option. You can also opt for a mask with adjustable ear straps, which can then be easily altered to fit your face.
Thickness – While any mask is better than no mask, opt for a triple-layered mask if you can. According to Mayo Clinic, "cloth masks should include multiple layers of fabric" to be as effective as possible.
---
Are N95 masks reusable?
Yes! N95 and KN95 masks can generally be used multiple times as long as they are used in clean air environments (eg. Not in construction zones or areas of high dust). If there's visible damage to the filter of the mask, the quality of the fit has deteriorated or you begin to have trouble breathing through it, then it's time for a new one. But until that time you can reuse N95 masks as a face covering in public areas. You can find out more about N95 masks in our N95 guide.
Will a mask protect me from COVID-19?
While a face mask will not make you immune to COVID-19, it can stop particles that are released when you cough or sneeze from travelling too far in the air.
Face masks also serve as a reminder to stop touching your face, which the World Health Organization has said is important in preventing the transfer of the virus from surfaces to your nose, eyes or mouth.
It is important to remember that masks will not stop you from contracting the virus and that you should continue to adhere to recommendations on personal hygiene and social distancing when wearing one.
---
How do you wash a reusable face mask?
To find out how best to wash your face mask, it is a good idea to check the product description on the site that you bought it from.
If this information is not available, here are some steps to clean your mask:
Handwash your mask with soap in the warmest appropriate water setting for cloth.
Lay the mask out to air dry and let it dry completely before reusing.
Wash your hands before and after handling your mask.
Wash your mask after each wear.
---
How to safely wear and remove a mask
For your mask to be as protective as possible, it is important that it is worn properly. According to the World Health Organization, this means that the mask should cover your nose and mouth and have no gaps around the sides of your face. You should also wash or sanitise your hands before and after touching your mask.
When wearing your mask, you should avoid touching it or taking it off to speak to others. Once you remove your mask, it is advised that you place it in a zip lock bag until you are able to wash it, which you should do after each wear.
---
How to make a reusable face mask
If you are having trouble sourcing a face mask, you may want to consider making your own. To find out how to make one, you can see our guide on how to make a face mask at home.
Will I be fined for not wearing a mask in the UK?
Face masks are compulsory on public transport throughout the UK. The fine amount you will be charged depends on the region you live in. In England, the British Transport Police will charge you £100 if you do not wear a face mask on public transport. This fine can double with each offence up to £3,200.
In Wales, Northern Ireland and Scotland, travel will be forbidden for those not wearing a mask. Police or environmental health officers can also fine you for breaches of these requirements. A first offence is punishable by a penalty of £60 (which doubles for each subsequent offence up to a maximum of £1920).
Who is exempt from wearing face masks?
Those exempt from wearing face masks include:
Children under the age of 11.
People who cannot put on, wear or remove a face covering without experiencing "severe distress".
Individuals with physical or mental disabilities.
People who communicate with others through lip-reading.
Those who are "travelling to avoid injury, or to escape risk of harm, and do not have a face covering on them".
Individuals needing to remove their face coverings while taking medication.
You don't have to bring anything with you to prove that you don't need to wear a face mask, but if you want to have something for peace of mind, the UK government has cards you can print or display on your smartphone.
Looking for a different type of face mask?