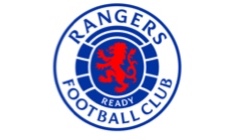 How to buy shares in Rangers
Find out Rangers share price and how to buy shares in one of Scotland's most successful football teams
Founded in 1872, The Rangers Football Club is one of Scotland's most successful teams, having won 55 League titles, 33 Scottish Cups, 27 League Cups and the European Cup Winners' Cup in 1972.
Nicknamed "the Gers", the Glaswegian outfit play at Ibrox Stadium in front of close to 51,000 passionate fans and form one half of the famous "Old Firm" rivalry with Celtic.
Riding high after going the season unbeaten and winning the league title for the first time in 10 years, the club is continuing to rebuild its reputation having been liquidated in 2012 and subsequently being relegated to the lowest tier of Scottish football as a result.
Rangers is not listed on a main stock exchange. Instead JP Jenkins, Europe's largest platform exchange for unlisted securities, offers a matched bargain platform. In other words it matches individual sellers with individual buyers of Rangers shares.
With the ticker RFC or RNGFF, this guide will explain how to invest in the club and the risks and rewards of doing so.
How to buy shares in Rangers
Because Rangers is an unlisted security, buying shares in it is less straightforward than buying shares in a football club that is listed on a stock exchange.
In June this year, the club announced a share offer designed to raise £6.75m, which allowed supporters to purchase a minimum of £500 and a maximum £100,000, to buy into the club. Funds raised from the share issue will go towards "projects designed to accelerate the financial sustainability of Rangers," said managing director Stewart Robertson.
With football club ownership very much in the news following the failed European Super League (ESL), subscribers in the issue were given the same rights as current owners and shareholders, including one vote per share and the right to attend the club's annual general meeting.
Interested investors can apply for shares with a company called "Tifosy", which is an investment platform that works with professional sports franchises to raise capital. Shares are priced at 25p each, but there's a minimum purchase of 2,000 shares (£500).
As these shares aren't listed on a stock exchange, they're riskier than typical shares. This is because they're "illiquid", which means they may be difficult to sell.
Another way to buy shares in Rangers is via the trading and exchanging platform JP Jenkins. However JP Jenkins cannot deal with shareholders directly, meaning you will need to approach it via a stockbroker.
Rangers share price
Despite a rich history of success and a record of winning the most league titles in Scotland, the last decade has seen the Gers very much under a cloud. In 2012 the club was forced to go into administration and it was relegated into the third (and bottom) division of Scottish football. However, despite losing most of its players, just three years later it was back in the Scottish Championship and in 2018 the hire of an ex-Liverpool legend would transfer its fortunes on the field.
Desperate to stop fierce rivals Celtic from claiming a 10th league title in a row, on March 7 2021 the Gers won the league for the first time in a decade going on to end the campaign undefeated with a club record 102 points.
However short-term success on the field should not be taken into account when it comes to investing. The key is to think longer-term.
Risks of buying Rangers shares
If the coronavirus crisis has taught us anything, it is to expect the unexpected. When it comes to football, the thought of watching an entire season with no fans in the stadiums would have been barely believable two years ago, but it happened.
While the long-term consequences of the COVID shutdown on football clubs is still uncertain, for investors when it comes to taking a stake in the world's largest sports franchises, it is crucial to try and shut out the noise.
This means results on the field and recent scandals such as the European Super League, should not overly influence your decision to buy or sell. This is something all investors should bear in mind when considering buying a share/s in a football club.
Ben Yearsley, an investment consultant at Fairview Investing, added that when it comes to investing in unlisted companies you are also totally at the mercy of being able to find a buyer to take the shares off your hands if you wanted to sell.
"Treat it more as a gift with nil value if you are buying shares in Rangers, and if you get something back at the end you've helped the club and maybe had a financial return.""
Rangers history
Despite its more recent troubles, Rangers' history is one of domestic success. This success has led Rangers to being one of the best supported clubs in Europe, based on the largest home league attendances.
Like Celtic, the club managed to win nine straight league titles between the 1988-89 season through to 1996-97. This led them to qualify for the Champions League, the most memorable campaign being in 1992-93, when they famously came within one goal of reaching the final – and beat Leeds United in the famous 'Battle of Britain'.
Bottom line
While the thought of investing in Rangers might seem a fun idea, it must be remembered that these are not novelty shares, you are buying real shares in a real company. This can bring both risks – namely you won't get all your money back – and rewards – namely you might make some money if you wish to sell your investment later.
However, like watching the beautiful game, investing in football franchises offers something unique and valuable for investors. It might not quite match a stoppage time winner to beat fierce rivals Celtic, but for those willing to be patient, the rewards might prove to be just as exciting.
Other clubs you can buy shares in
Rangers isn't the only football team you can invest in. Take a look at the table below to find out some of the football clubs you can buy shares in.
Back to top