Where to buy a PlayStation 5 in the UK | Buy PS5 online in the UK | In-stock & available
Is there a PS5 near you? Here's where you can buy one right now.
The blockbuster PS5 was released in the UK in November 2020. Stock sold out instantly upon its release and there has been no let up in its sales. Retailers will get some in and the consoles are gone within a blink of an eye. Don't give up hope though as we have a list of places below that will hopefully be getting more stock soon and we have tips on how to get your hands on one!
WIN a £500 shopping spree
Subscribe to deal alerts for a chance to win!
By signing up you agree to receive emails from Finder and to the privacy policy and terms & conditions.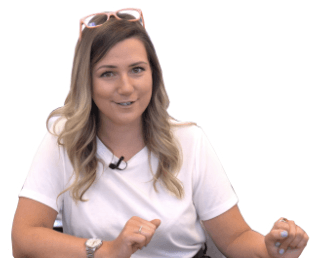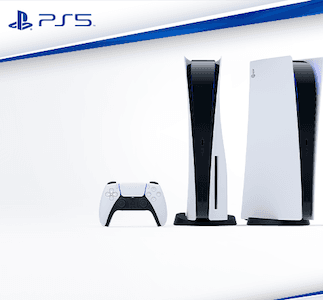 1. Argos

Get the new PS5 from Argos.
Keen to game on the latest PlayStation model? Get your order for the PS5 at Argos.
Standard delivery £3.95
30-day returns
Competitive prices
---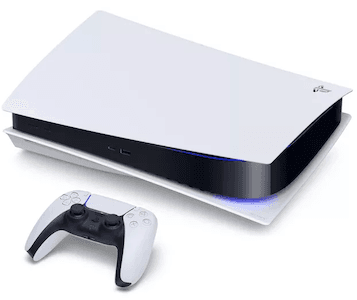 2. eBay

Shop eBay for in-stock PS5 options – buy from trusted sellers.
No luck so far? Check out eBay to see if you can bag the latest PS5. Be sure to check seller reviews before purchasing.
Delivery dependent on seller
Returns policy dependent on seller
Great prices
---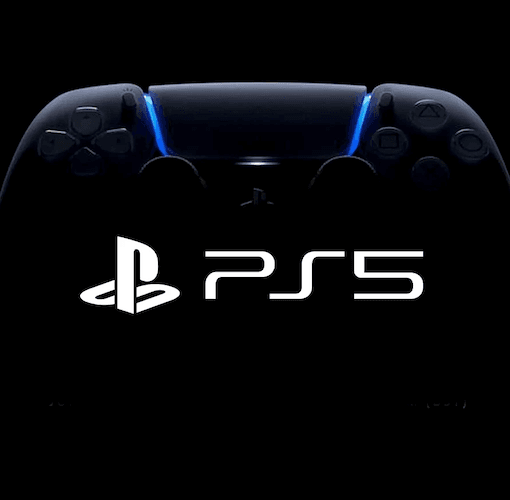 3. Very.co.uk

Very has sold out of the latest PlayStation console, but it has stock coming soon.
Keep checking back for more PS5 stock at Very.
Standard delivery £3.99
28-day returns
Regular sales
---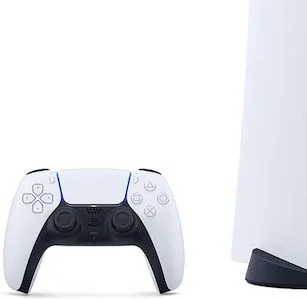 4. Currys

Currys is a popular option for the latest tech. It's also sold out of the PS5 but will get new stock soon.
Browse PlayStation 5 accessories and controllers at Currys while you wait for PS5 console stock.
Price-match guarantee
Free delivery
Regular sales
---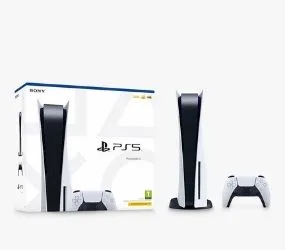 ---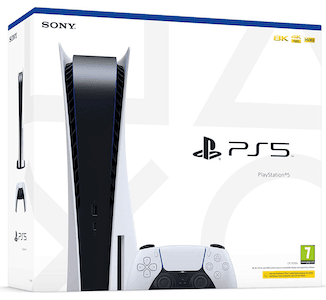 6. Amazon

It's now out of stock, but you're sure to enjoy fast delivery once Amazon restocks the PS5.
Use your Amazon Prime membership to get free and fast delivery on the new PS5.
Delivery fee dependent on seller
Competitive prices
Easy returns
---
Timeline of PlayStation 5 stock in the UK
2022: More stock of the PS5 and bundles can be seen online, although to secure one is easier said than done. Stock checkers on social media are a good resource to find where to cop one quickly.
2021 in general: The pandemic gave rise to an increased demand in games consoles as more people sought entertainment from home. There simply wasn't enough supply of the PS5 despite Sony's best efforts of production.
2020 to 2021: PS5 scalping occurs (buying loads of the console in one go, often by bots). These consoles are sold on third-party sites like eBay but scalping is slowly becoming unprofitable as the months go on.
December 2020 to January 2021: Argos, Amazon, Smyths, Game, Currys, John Lewis, Very and AO had limited amounts of PS5 – all of which sold out very quickly.
20 November 2020: PS5 stock is available on eBay from third-party sellers for far beyond the RRP.
19 November 2020: The PS5 was launched into the UK with stock at most major electronics retailers. The first round of stock sold out almost instantly.
October 2020: The PS5 became available to pre-order from retailers including Very, Currys, John Lewis and Game. The pre-sale stock sold out almost instantly.
The Playstation franchise is one we hope will carry on forever. Ever since Sony's launch of the PS1 in 1994, the console has gone on from strength to strength up to the PS5's release in November 2020. Featuring vastly improved graphics with almost no load times, a brand new controller and a bevy of fresh first-party IP, it has changed the gaming landscape with a fully immersive experience.
How much does the PS5 cost?
Sony released 2 consoles at launch: the standard edition and an all-digital version that doesn't have an optical disc drive (otherwise, the specifications are identical).
The PlayStation 5 Standard Edition costs £450
The PlayStation 5 Digital Edition costs £360
However, certain websites with independent sellers, like eBay, will mark up their prices by as much as £200.
PlayStation 5 games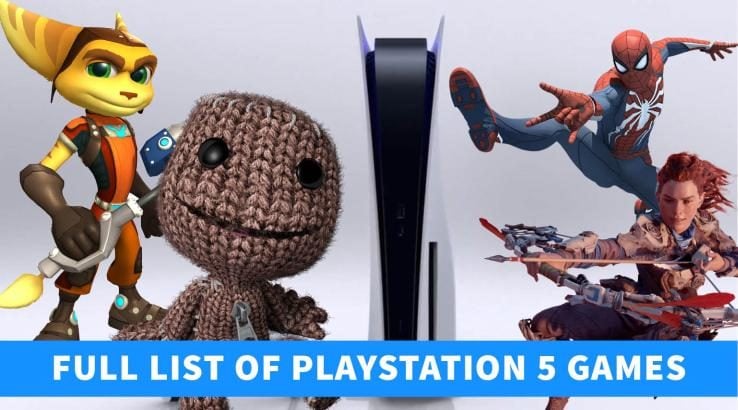 Here's a list of every PlayStation 5 game coming to the console.
Read more…
Should I buy the standard or digital version of the PS5?
There are 2 versions of the PlayStation 5: the standard model and an all-digital option without the optical disc drive. The latter will retail for less, but you won't be able to play physical games or Blu-ray/DVD movies. Instead, all media needs to be streamed or downloaded through an internet connection then stored digitally.
With the exception of the disc slot, the 2 versions are identical beneath the hood. If you rarely use physical media and have a solid internet connection to download all your media, then the all-digital version might be worth considering to save some money. However, if you're going to use the PS5 as a full entertainment hub, go for the standard edition.
When did the PS5 come out in the UK?
The new PlayStation 5 launched in the UK on 19 November 2020, a week later than the US launch date of 12 November.
Where can I buy a PS5?
Most of the big tech retailers such as Very, Currys and Argos offer the PlayStation 5. As we know, they're very hard to get hold of but we'll have all the deals available when they drop.
Can the PS5 play PS4 games?
Yes! The new PS5 is backwards compatible with thousands of PlayStation 4 games.
The latest tech deals