WHERE'S ALL THE SANITISER?
Currently, stocks of hand sanitiser are low at many retailers because of increased demand due to coronavirus. Be aware that many retailers may be out of stock or impose limits on how much you can buy. So shop around, but don't pay over the odds!
Top in-stock hand sanitiser picks January 2022
Where to buy hand sanitiser online
---
Wowcher is a great store to shop for hand sanitiser, with great deals on offer every day.
£3.99 delivery fee.
New deals added often.
Range of brands.
Go to Wowcher's website
---
Chemist 4 U is a great site for a wide variety of affordable brands, and if you're looking to re-stock your supplies of hand sanitiser, you're in luck.
Free delivery over £30.
Connect with a pharmacist.
Great deals.
Go to Chemist 4 U's website
---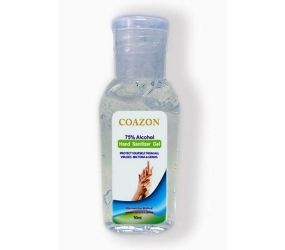 Online health and beauty retailer Garden Pharmacy has great deals on all your favourite beauty brands and has great deals on anti-viral hand sanitisers.
Free delivery on orders over £50.
Deals on top brands.
Buy in bulk and save.
Go to Garden Pharmacy's website
---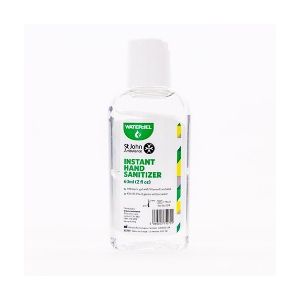 Online retailer Chemist Direct offers easy health and beauty solutions from the comfort of your home. Order your hand sanitiser here and sit back, relax and wait for the delivery.
Free delivery on orders over £40.
Choose from top brands.
Shop all your health and beauty needs in one place.
Go to Chemist Direct's website
---
Which of these retailers offer free delivery?
Farms2Fork offers free delivery on most all orders.
Chemist Direct has free delivery on all orders of £40 or more.
Pharmacy2U also offers free delivery on orders over £40.
Chemist 4 U offers free delivery on orders over £30.
---
Hand sanitiser shortages
As the UK prepared for coronavirus lockdown, we commissioned a poll to find out as much as we could about the nature of panic buying in British supermarkets. The most scarce item on the shelves was actually hand sanitiser, with around two in five Brits (38%) unable to purchase a bottle. If you're still looking for the alchohol-based gel, check out our list of in-stock retailers above.
Frequently asked questions
Can hand sanitiser kill viruses?
Hand sanitiser can help protect you from infection while you're on-the-go. The product is usually alcohol-free or alcohol-based – you want to be buying the alcohol-based variety, if possible. Alcohol is known to be able to kill most germs, whereas the alcohol-free varieties are thought to be less effective against viruses.
It's important to remember though that hand sanitiser isn't a miracle worker and cannot replace good old fashioned soap and water. So, while using it can help you fight potential infection, it's still much better to wash your hands with soap and water whenever possible.
Does hand sanitiser expire?
Yes, but it takes a long time – typically around 2-3 years. You may see an expiry date printed on the packaging of the bottle.
Alcohol is the crucial ingredient in anti bacterial hand gels, and being a spirit, it evaporates over time. As you might expect, the alcohol will evaporate faster once the seal on the bottle has been broken, and will also evaporate faster while the flip-up lid on the bottle is open.
If a dubiously-old bottle of hand sanitiser is all you have, it's safe to use and likely still better than nothing. Hand washing with warm water and soap is better still.
How do I wash my hands properly?
According to the World Health Organization, washing your hands properly should take as long as singing "Happy Birthday" twice, which is roughly 20 seconds. Make sure you use soap and warm water, and dry your hands thoroughly afterwards. You can click here for the full WHO guide.