Boxing Day TV sales: The best Boxing Day deals for TVs 2023
Find the best places to get a TV on Boxing Day.
Boxing Day is the perfect time to bag a bargain and get yourself some cheap tech. Loads of our favourite retailers participate in the post-Christmas sale, so you can get huge discounts on a variety of technology.
Check out our favourite TV retailers and their great deals this Boxing Day.
Top Boxing Day TV deals
Our favourite Boxing Day TV deals 2023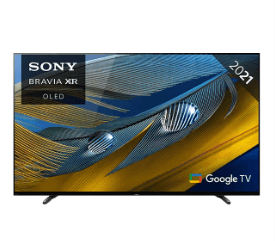 Sony Bravia XR XR55A80J OLED HDR 4K Ultra HD Smart Google TV, 55 inch
from John Lewis & Partners
Was: £1,399

Now: £999 (Save £400)
View details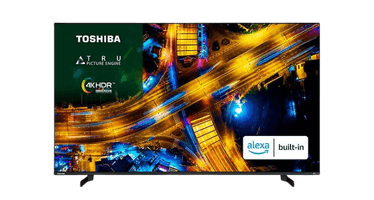 Toshiba 50UK4D63DB (2022) LED HDR 4K Ultra HD Smart TV, 50-inch with Freeview Play and Dolby Atmos, Black
from John Lewis & Partners
Was: £399

Now: £349 (Save £50)
View details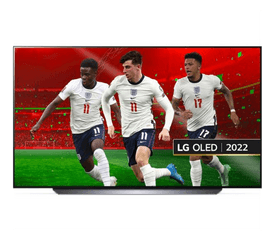 LG OLED65CS6LA 65-inch Smart 4K Ultra HD HDR OLED TV with Google Assistant and Amazon Alexa
from Currys
When was the last time your TV made you go "wow"? This LG CS OLED TV uses self-lit pixels for perfect blacks and brilliant highlights – it's pretty magical. You'll be able to pick out every star in a night sky – and because there's no backlight, there are no annoying halos either.

Was: £1,999

Now: £1,398 (Save £601)
View details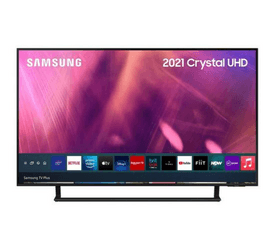 Samsung UE50AU9000KXXU, 50-inch, Crystal, 4K UHD, Smart TV
from Very.co.uk
An ultra-wide experience with the ultimate gaming TV set-up. Watch all the things you love come to life in over a billion shades of crystal clear, life-like colour. Split your TV screen and experience more at once. Complete your audio experience with virtual 3D surround sound that tracks the action.

Was: £699

Now: £399 (Save £300)
View details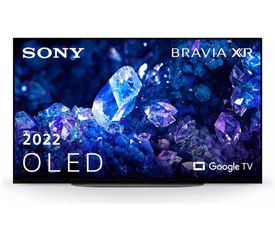 Sony 48-inch XR48A90KU Smart 4K UHD HDR OLED Freeview TV
from Argos
With exceptional colour, pure blacks for real-life depth and texture and superior viewing angles, Sony OLED is simply stunning.

Now: £1,399 (Save £100)
View details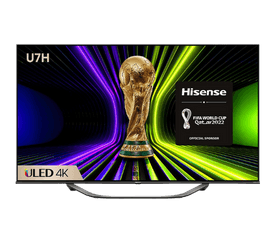 Hisense 55U7HQTUK, 55-inch, Quantum Dot 4K Ultra HD HDR, Smart TV with Alexa
from Very.co.uk
Inspired by cinema technology, Dolby Vision IQ HDR technology can deliver highlights up to 40 times brighter and blacks that are 10 times darker than a standard picture, resulting in great brightness, colour, contrast, detail and dimensionality.

Was: £699

Now: £549 (Save £150)
View details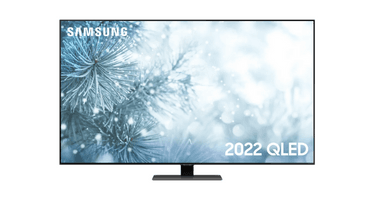 Samsung QLED QE65Q80BA 65-inch Smart 4K Ultra HD TV, With Quantum Processor 4K
from Ao.com
Was: £1,999

Now:1,199 (Save £800)
View details
Best places to buy a TV on Boxing Day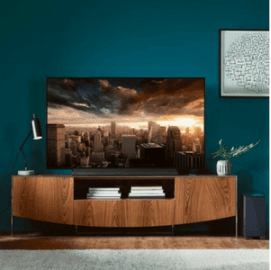 ---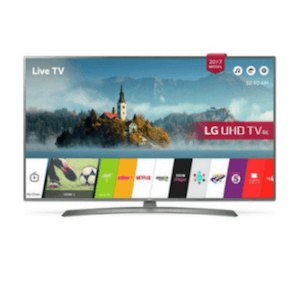 2. Argos

Find a TV bargain on Boxing Day from Argos.
Argos stocks everything from toys to tech, including TVs. Don't spend Boxing Day fighting for a catalogue in-store – buy your TV online in the comfort of your own home instead.
Standard delivery costs £3.95
30-day returns policy
Same-day delivery for orders before 6pm
---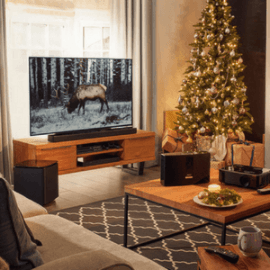 3. Currys

Pick up a TV on Boxing Day from tech retailer Currys.
Currys originally started as a bicycle manufacturer and shop in 1884. It's now a leading retailer in technology and is the perfect place to find a discounted TV.
Free next-day delivery
Price-match guarantee
21-day returns
---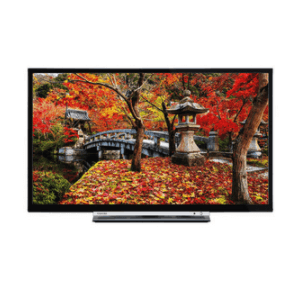 4. Amazon

Get a great TV deal on Boxing Day when shopping at Amazon.
Amazon is the world's largest online retailer, so it's no surprise that it offers excellent TV deals on Boxing Day.
Orders over £20 are eligible for free delivery
30-day returns
Prime customers are eligible for same-day delivery on certain products
---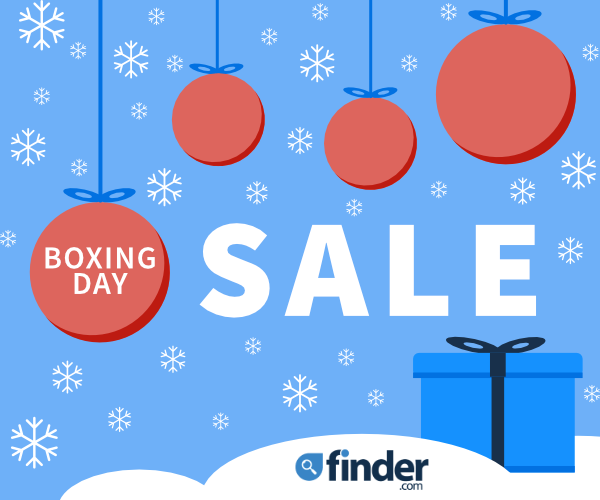 The Boxing Day sales are almost here!
Sign up to get exclusive deals straight to your inbox.
Is it worth buying a TV online during Boxing Day sales?
Yes, absolutely! Boxing Day sales offer significant discounts on TVs. In fact, these are probably some of the best deals you'll find all year. If you're looking for a new TV, it's definitely worth buying one in the upcoming sales.
To make the most of the Boxing Day sales you should first work out which TV you would like to purchase. Have a very clear idea of what you want and find a few different options and models. This is important because the model you had your heart set on might sell out before you get a chance to buy it. Always have a back-up plan.
Once you know which TV you want, work out which retailers have it in stock so you know where to shop. Keep checking the store websites or visit finder.com/uk to stay on top of the deals on offer.
What to consider when buying a TV on Boxing Day
There a numerous things to consider when buying a new TV, so we have outlined some of the most important below:
Screen size
Screen size is measured diagonally from corner to corner and includes only the screen itself, not the bezel (the edge around the screen). As TV bezels have been getting smaller, a 10-year-old 42-inch TV would take up the same room as a current-day 50-inch TV, meaning you can fit more screen in the same space.
Currys has screen size recommendations for how far you sit from the screen. For example if you are sitting less than 1.5 metres away from the screen, you should only go up to a 32 inches, whereas if you're sitting between 2 and 3 metres away, you should go for a screen between 40 and 55 inches. These measurements are only approximate and screen size is a personal preference.
Picture quality
Picture quality could be the most important thing to consider when buying a new TV. The 2 key factors are resolution and processing rate. The resolution refers to how many pixels the screen has. The higher the number, the sharper the picture. Processing rate refers to how quickly the TV can process screen changes, so the higher the processing rate, the smoother the image will be.
4K TVs have a much higher resolution, where full HD TVs have just over 2 million pixels and 4K TVs have over 8 million pixels. Look out for 4K TVs with HEVC video compression, as they have the ability to upscale standard content to near 4K quality.
Screen technology
Fist you need to decide between LED and OLED. Both produce vivid and bright images, but OLED is the more recent screen technology. OLED produces darker blacks and smoother images, but that is not to say LED doesn't produce excellent-quality images.
You can also buy curved screens now. Curved screens are designed to give a wider viewing angle so that everyone can enjoy the television no matter where you are watching it from.
Smart TVs
Smart TVs connect to the internet, allowing you to download applications and browse additional online content. You can also usually connect your phone or tablet, making navigation through the apps easier.
Sound
You should get high-quality sound from any new TV you buy, but the drive for thinner screens and better picture quality has overtaken the demand for higher sound quality. If you're looking for better sound quality, many manufacturers now recommend installing a soundbar or a home cinema system for a more immersive experience.
You need to consider how your TV will be set up at home before you take it home with you. Will you want it on a TV stand or mounted on the wall? Will you set it up yourself or will you want someone else to do it?
You will also need to think about embedding cables and installing soundbars and sound systems. All these extras cost, so what you decide to go for will depend on your budget, as well as your personal preference and technical ability.