Boxing Day TV sales
Find the best places to get a TV on Boxing Day
Boxing Day is the perfect time to bag a bargain and get yourself some cheap tech. Loads of our favourite retailers participate in the post-Christmas sale, and you can get huge discounts on a variety of technology.
Check out our favourite TV retailers and their great deals this Boxing Day.
Top Boxing Day TV deals
Popular UK Top TV Deals discount codes
| Last checked | Code description | Code |
| --- | --- | --- |
| 22 Sep 2020 | 4K TVs from £249 | ******** |
| 25 Sep 2020 | Save up to £1,600 off selected TVs | ******** |
| 23 Sep 2020 | Up to £100 off top brand TVs | ******** |
| 25 Sep 2020 | Huge £800 off selected 4K Televisions | ******** |
| 10 Apr 2018 | HD TVs from £120 | ******** |
Our favourite Boxing Day TV deals 2020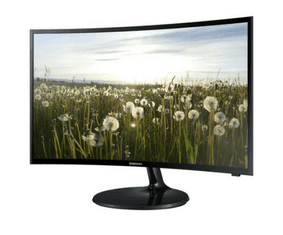 SAMSUNG V32F390 32" Curved LED TV
from Currys PC World
View details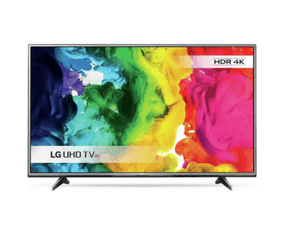 LG 60UH615V 60 Inch Web OS SMART 4K Ultra HD TV with HDR
from Argos
View details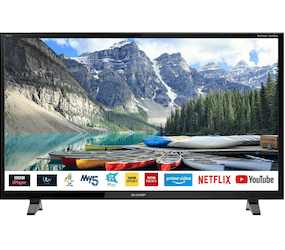 SHARP 1T-C32BC0KO2FB 32" Smart HD Ready LED TV
from Currys PC World
Was: £200 Now: £149
View details
---
Best places to buy a TV on Boxing Day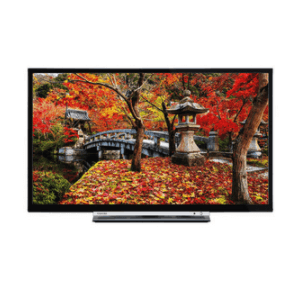 1. Amazon

Get a great TV deal on Boxing Day when shopping at Amazon
Amazon is the world's largest internet based retailer, so it comes as no surprise they are offering some great TV deals on Boxing Day.
Orders over £20 are eligible for free delivery.
30 day returns period.
Prime customers are eligible for same day delivery on certain products.
---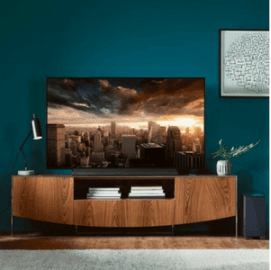 ---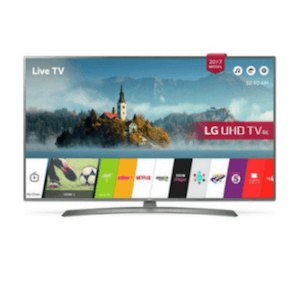 3. Argos

Find a TV bargain on Boxing Day from Argos.
Argos stocks everything from toys to tech and that includes TV's. But don't spend Boxing Day fighting for a catalogue in-store, buy your TV online in the comfort of your own home.
Standard Delivery costs £3.95.
30 day returns policy.
Same day delivery for orders before 6pm.
---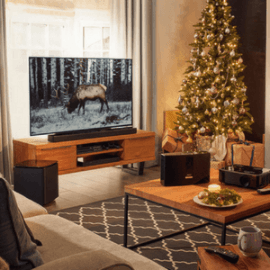 ---
Is it worth buying a TV online during Boxing Day sales?
Yes, absolutely! Boxing Day sales offer significant discounts on TVs. In fact, these are probably some of the best deals you'll find all year. If you're looking for a new TV, it's definitely worth buying one in the upcoming sales.
To make the most of the Boxing Day sales you should first work out what TV you would like to purchase. Have a very clear idea of what you want and find a few different options and models. This is important because the model you had your heart set on might sell out before you get a chance to buy it. Always have a backup plan.
Once you know what TV you want, work out which retailers have it in stock so you know where to shop. Keep checking the store websites or visit finder.com/uk to stay on top of the deals on offer.
---
What to consider when buying a TV on Boxing day
There a numerous things to consider when buying a new TV, we have outlined some of the most important below:
Screen size
Screen size is measured diagonally from corner to corner, and includes only the screen itself, not the bezel (the edge around the screen). As TV bezels have been getting smaller, a 10 year old 42″ TV would take up the same room as a current day 50″ TV, meaning you can fit more screen in the same space.
Currys have screen size recommendations for how far you sit from the screen. For example if you are sitting less than 1.5 metres away from the screen, you should only go up to a 32″, whereas if you a sat between 2 to 3 metres away, you should go for a screen between 40 and 55 inches. These measurements are only approximate and screen size is a personal preference.
Picture quality
Picture quality could be the most important thing to consider when buying a new TV. The two key factors are resolution and processing rate. The resolution refers to how many pixels the screen has, and the higher the number the sharper the picture. Processing rate refers to how quickly the TV can process screen changes, so the higher the processing rate, the smoother the image will be.
4K TVs have a much higher resolution, where Full HD TVS have just over 2 million pixels, and 4K TVs have over 8 million pixels. Look out for 4K TVs with HEVC video compression, as they have the ability to upscale standard content to near 4K quality.
Screen technology
Fist you need to decide between LED and OLED, both produce vivid and bright images, but OLED is the more recent screen technology. OLED produces darker blacks and smoother images, but that is not to say LED doesn't produce excellent quality images.
You can also buy curved screens now. Curved screens are designed to give a wider viewing angle so that everyone can enjoy the television no matter where you are watching it from.
Smart TV?
Smart TVs connect to the internet, allowing you to download applications and browse additional online content. You can also usually connect your phone or tablet, making navigation through the apps easier.
Sound
You should get high quality sound from any new TV you buy, but the drive for thinner screens and better picture quality has overtaken the demand for higher sound quality. If you are looking for better sound quality, many manufacturers now recommend installing a sound bar, or a home cinema system for a more immersive experience.
Installation
You need to consider how your TV will be set up at home before you take it home with you. Will you want it on a TV stand or mounted on the wall? Will you set it up yourself or will you want someone else to do it?
You will also need to think about embedding cables and installing soundbars and sound systems. All these extras cost, so what you decide to go for will depend on your budget, as well as your personal preference and technical ability.
---