Top Klarna retailers with Black Friday deals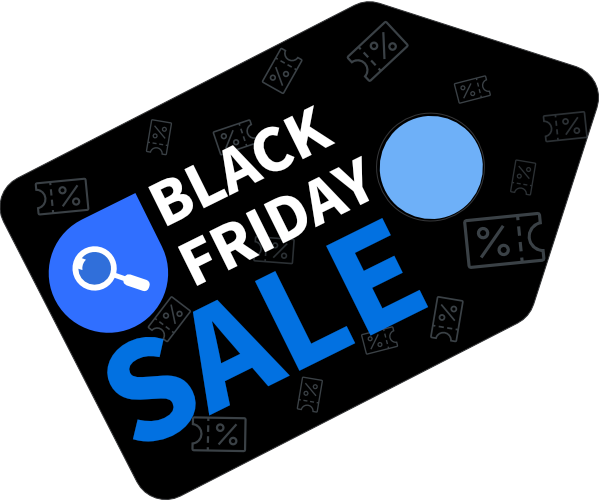 Black Friday is coming!
Sign up to get exclusive deals straight to your inbox.
Can I use buy now, pay later services on Black Friday?
Yes! You can shop as usual on Black Friday. Simply select your chosen buy now, pay later service at the checkout of your favourite retailer and start saving.
Where can I shop with Klarna on Black Friday?
You can browse a full list of Klarna shops with Black Friday deals above. Some of our favourites include boohoo, ASOS, Topman and Superdry.
Can I use Klarna to pay at Currys, Argos or Dunelm on Black Friday?
Right now, you can't pay by Klarna when shopping online at Currys, Argos or Dunelm. But keep checking back as Klarna adds new retailers every day. In the meantime, check out our full list of Klarna stores to see where else you can buy now and pay later.
What is Klarna and how does it work?
Klarna is a payment service that has partnered with scores of online retailers. Once you know a store offers Klarna, you can shop on its website as usual, and at the checkout, select Klarna as your payment method.
With Klarna, you can usually "Pay in 30", which is a great option if you want to try items before you buy, or "Pay in 3 instalments", where you can split the payment into 3 manageable chunks. For big-ticket items, you might be able to use Klarna's "Finance" option, which allows you to pay for your goods in monthly instalments over 6-36 months.
Klarna will use your nominated bank card to process your application and approve you at the checkout. Klarna will send you a reminder when your payments are due (either 14 or 30 days after you order, depending on the store) and you can pay any time you want through Klarna's website.
What happens if I miss a payment with Klarna?
Klarna encourages all customers to shop within their means and carries out a "soft credit check" with credit reference agencies before letting you use its service. The good news is this won't affect your credit score and won't show up on future credit checks.
If you do find you're struggling to meet your payments, you might be eligible to snooze your payment due date for an interest- and fee-free 10 days. If you're not eligible and can't pay, contact Klarna as soon as possible. Missed payments mean your Klarna account will be stopped and you won't be able to make any other purchases.
If you've chosen the "Pay in 3" finance option and find that you can't make your first payment, Klarna will get in touch and then try 2 more times to take the money. If you still can't pay, it will roll over into your next instalment. Again, you'll be informed if the next payment fails, giving you time to add money to your account. After 2 more attempts, Klarna will then roll the payment over into your third and final instalment. If you still can't pay, Klarna will contact you to see if you can use another payment method or refer you to a debt collection agency.
It's worth noting that if you've chosen to buy an item using a Klarna "Finance" option, the company is obliged to report missed and late payments to credit reference agencies. This could negatively impact your ability to obtain credit in the future.
Late repayments can cause you serious money problems. For help, contact the MoneyHelper.
Buy now pay later news and reviews