Best mattresses for heavy people
Are you tired of poor support when you sleep? You might be sleeping on the wrong mattress.
Don't let your old, sagging mattress leave you sleepless night after night. If you feel as if your mattress isn't supporting you, you could benefit from an upgrade to something thicker, firmer and made of a different material.
Say goodbye to tossing and turning and hello to your new dream bed with our top online picks for the most supportive mattresses.
Best mattresses for heavier people
---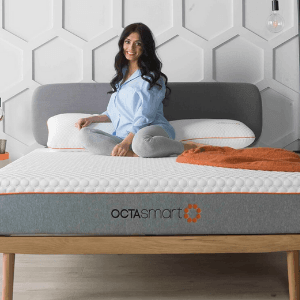 1. Dormeo

With Dormeo you can transform your mattress into the most comfortable and coolest bed of your dreams.
The combination of technologies and innovative materials create outstanding performance and comfort in Dormeo's mattresses.
Free delivery
60 night trial
---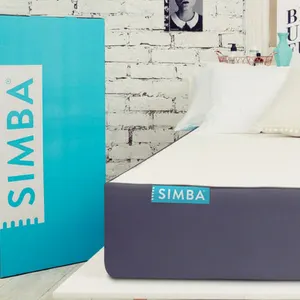 2. Simba Sleep

The Simba hybrid combines the support of 2,500 pocket springs with the comfort of memory foam to give you the perfect balance!
The best way to get the support your weight needs without sacrificing comfort is a hybrid mattress and Simba's offers the best of both worlds!
100 night free trial
Free delivery
Go to Simba Sleep website View discount codes for Simba Sleep
---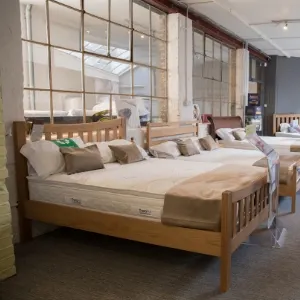 3. Dreams

The Silentnight Risborough Mirapocket mattress offers edge-to-edge springs for maximum sleep space.
If you're heavier and larger or just an active sleeper, the Risborough Mirapocket mattress offers a great amount of sleep space combined with more than 2,800 pocket springs for ultimate support.
40 night comfort guarantee
Free delivery
---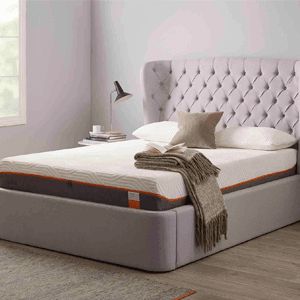 4. TEMPUR

TEMPUR mattresses with their unique NASA sleep system will change the way you sleep!
Tempur Contour mattress may cost you a premium, but it's worth the price when it comes to firmness. The best solution for an overweight person is a 30cm deep version, which will provide an exceptional support and comfort.
10 years quality guarantee
100 night free trial
---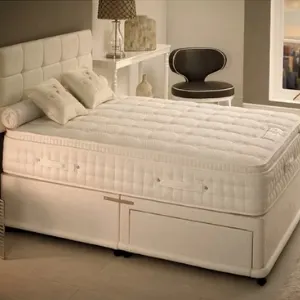 5. Wayfair

This pocket sprung pillow top mattress is one of Wayfair's most popular for deep support and great comfort.
This mattress from Wayfair is 30cm thick, above average for standard mattresses. The extra thickness and pocket springs combined with memory foam make it a great choice for ultimate support.
30 day return policy
Free delivery
---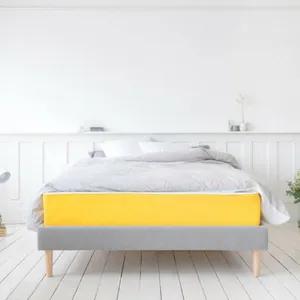 6. Eve Sleep

The Eve Hybrid is another great option if you're looking for memory foam comfort but pocket spring support.
Since its original mattress launch Eve has released two new types of mattresses: the light and the hybrid. If you're looking for a hybrid mattress with great support then this could be the Eve for you!
100 night free trial
Free delivery
---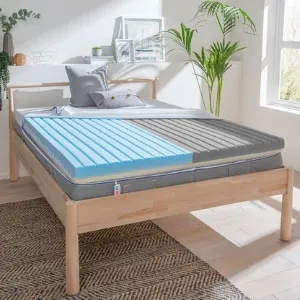 7. Tweak Slumber

Tweak is perfect for those who need a different level of support to their partner, no compromise necessary!
Sharing a bed shouldn't mean a bad night's sleep! With Tweak's DUO mattress you can personalise your side of the bed to your support needs and if your needs change, so can your mattress!
100 night free trial
Free delivery
Go to Tweak Slumber website View discount codes for Tweak Slumber
---
How will my sleep quality improve with a new mattress?
A mattress that sinks as you sleep won't support you through a restful slumber. In fact, you're likely to wake up with aches and pains just from sleeping in an unsupportive bed.
Upgrading to something more firm with better edge support and cooling technology could give you sweet dreams in no time.
When searching for your new bed, look for:
Firmness. Heavier people typically get better quality sleep on a firmer mattress that has less tendency to sag.
Support. Hybrid mattresses are a good choice, because spring or pocket coils support your body, while foam, latex or other materials add responsiveness and comfort.
Thickness. The thicker the mattress, the more supportive it is likely to be. When in doubt, go for layers of 25cm or more.
High-density foams. If you're considering foam, check out its density. Higher-density foams are more supportive and usually more comfortable for heavier people.
Bottom line
If your mattress is so thin it feels like you're sleeping on the floor, it might be time to shop around for a more supportive bed.
Compare online mattress brands to find just the right fit for your body type and sleeping habits.
Frequently asked questions
Our top mattress promo codes October 2020
Back to top
Popular reads
More guides on Finder