Best Amazon Prime Day deals 2020
Just when you thought Black Friday was the best day of the year, Amazon's Prime Day comes along.
Although Amazon's Prime Day is relatively new when it comes to major shopping bonanzas, it has been giving Black Friday a run for its money, literally, ever since it first came into being on 15 July 2015. If you're looking to get a jumpstart on your Christmas shopping or if you're simply on the hunt for a firecracker of a deal, shopping online in July could be your best bet. Here, we break down what and when Prime Day is, plus provide a few insider shopping tips to help you get the best deal.
When is Amazon Prime Day 2020?
Amazon's Prime Day 2020 is on 13 and 14 July. Yep, you read that right. The digital giant is hosting a 2-day event, even bigger than last year's 36-hour extended sale.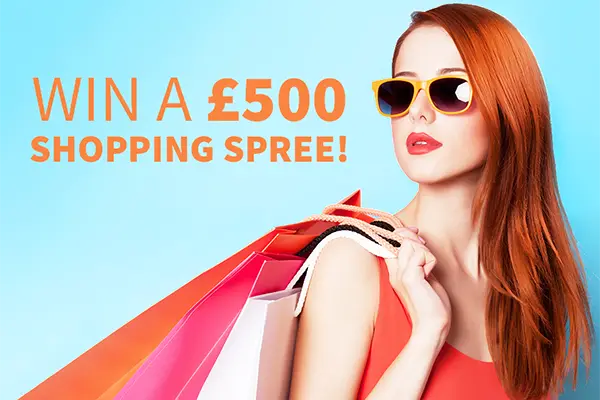 WIN a £500 shopping spree at Amazon!
Subscribe to deal alerts for a chance to win!
Best Amazon Prime Day 2020 deals now live
Store
Discount

Amazon

Get a £10 voucher when you first sign in to the Amazon app

Amazon

Save up to 49% on Kasa Smart Plug by TP-Link

Amazon

Save 38% on Call of Duty: Modern Warfare (PS4)

Amazon

Save 10% on selected HP Monitors

Amazon

15% off selected baby registry essentials

Amazon

Bargain Box: Get 50% or more off

Amazon

Up to 80% off: Today's deals at Amazon

Amazon

20% off cosmetics and fragrances

Amazon

Free Amazon Pantry delivery + free sample

Amazon

20% off your first baby food subscription

Amazon

£6 off gift card purchases of £50

Amazon

20% off Amazon Handmade

Amazon

Up to 40% off toys

Amazon

Amazon Music 30 days free

Amazon

Save 20% on AmazonBasics

Amazon

Up to 25% off essentials with Amazon vouchers

Amazon

Save up to 15% with automatic deliveries

Amazon

Free 6 months of Prime for students

Amazon

Get extra £6 when you top up £80

Amazon

20% off baby food and nappies with Amazon Family

Amazon

Upgrade your office tech with Amazon Business

Amazon

Save 30% on Amazon Essentials fashion

Amazon

Amazon Warehouse: Up to 50% off used products

Amazon

Get £4 off your £90 Amazon Pantry order

Amazon

Discover amazing deals on tech, homeware, fashion and more at Amazon!

Amazon

£5 off your next treasure

Amazon

Free 30-day trial of Amazon Prime Video!

Amazon

Get a free delivery on orders over £20.00

Amazon

Get Amazon Audible free for 30 days!

Amazon

Amazon gift cards from £1

Amazon

Free £5 Amazon voucher!
Popular Amazon discount codes
| Last checked | Code description | Code |
| --- | --- | --- |
| 20 Feb 2020 | Save 10% on selected HP Monitors | Aut**** |
| 19 Feb 2020 | 15% off selected baby registry essentials | 15A**** |
| 19 Feb 2020 | 20% off your first baby food subscription | 20B**** |
| 19 Feb 2020 | £6 off gift card purchases of £50 | Aut**** |
| 19 Feb 2020 | 20% off Amazon Handmade | No **** |
Back to top
Upcoming Amazon Prime Day deals
| | Product | Deal starts at | Watch it |
| --- | --- | --- | --- |
What is Prime Day?
Prime Day has become one of the largest and most exclusive shopping days of the whole year, even rivaling Black Friday and Cyber Monday. But unlike the massive November shopping events, Prime Day only lasts for two days and is only available to Amazon Prime members. So it might be time to consider Amazon's free trial, if you're not already a member.
The first Prime Day in July 2015 was in celebration of Amazon's 20th birthday, so the annual event is always held this month. This works out well for both you and Amazon because shopping is notoriously slow at this time of year. So while Amazon and other retailers that offer Christmas-in-July sales are busy shifting goods, you can snap up some sweet deals.
When is Prime Day 2020?
In 2020, Prime Day will start on 13 July at 00:01am and finish at midnight on 14 July. This 48-hour marathon Prime Day is the longest one yet!

How to score pre-Prime Day sales
Be on the lookout for presales around the end of June. Last year, deals leading up to Prime Day started as early as 1am on 29 June. Prime members saved 40% on Kindle Unlimited memberships and got a discount on Amazon music streaming.
Another way to grab early Prime Day deals is to ask your Amazon Echo for early Prime deals. Last year, Echo's assistant, Alexa, doled out exclusive savings to Echo owners two hours before the actual event started. Start looking for Prime deals to start around 9pm the night before the official date.
Can you preview Amazon Prime Day deals?
If you ask Alexa, there is a chance you'll get access to 100 or more exclusive deals days before Prime Day starts and you should be able to get a sneak peak of what's to come. Keep in mind that Prime Day is formatted in what it calls "Lightning Deals," which only last for a short time before they're gone. So it helps to know what you're looking for before you sit down to shop.
In years past, some of the most popular Prime Day deals included:
Amazon Prime Day shopping tips
As with any huge shopping event, there are pros and cons to shopping on Amazon Prime Day. You can score some of the best deals all year by knowing what to look for and doing a little research beforehand. Here are our top tips for snagging the lowest prices on Prime Day:
Know when to strike and when to pass. Lightning Deals that are released as often as every five minutes can turn online shopping into a frenzy. While you do need to snap up some items as fast as you can, don't be pressured into clicking "Add to Cart" on every single item that flashes across your screen. If you can, do a quick Internet search to make sure the Prime Day price is really as good as it seems.
Read the small print. Some Prime Day deals, particularly on big-ticket electronics like TVs and computers, will hide the brand name and model number until just before the sale drops, so make sure you double-check these details before jumping on a low price.
Check reviews. When you feel rushed to snatch up a discount, you might not take the time to read through product reviews like you normally would. Don't skip this step, unless you're already familiar with the product and know for sure it's what you want.
Compare prices. Since Prime Day is fast becoming a yearly fixture, other retailers are fully aware that this day is Amazon's biggest deal day of the year, so may be trying to match or even better prices.
Voice shop. If you have an Echo device, take advantage of exclusive deals by voice shopping with Alexa.
Is Amazon Prime Day available in other countries?
Yes! Since its start in 2015, Amazon Prime Day has expanded to include 18 different countries. Shoppers in Australia, Austria, Belgium, Canada, China, France, Germany, India, Italy, Japan, Luxembourg, Mexico, Singapore, Spain, The Netherlands, UAE, UK and US can get in on Prime Day action this year.
What's the catch?
The only real catch to Prime Day is you have to be an Amazon Prime member to participate. Don't have an Amazon Prime membership? You can try before you buy with the 30-day free Prime trial.
Image: Shutterstock and Amazon
Amazon and the Amazon logo are trademarks of Amazon.com, Inc. or its affiliates.
Amazon News