Finder is committed to editorial independence. While we receive compensation when you click links to partners, they do not influence our opinions or reviews. Learn how we make money.
TrustedPayDay.com short-term loans review
You may be eligible for a short-term loan of up to $1,000.
TrustedPayDay.com is a connection service that works by pairing your short-term loan application with lenders in its network. But rates can be high, and you may not be approved for the amount you need.
As soon as the following business day
Turnaround time
Details
| | |
| --- | --- |
| Product Name | TrustedPayDay.com Payday Loan |
| Min. Amount | $100 |
| Max. Amount | $1,000 |
| Loan Term | Varies |
| Loan Security | Unsecured |
| Turnaround Time | As soon as the following business day |
| Costs | Rates and fees are determined by the lender who approves you. |
| Requirements | You must be at least 18+, have a regular income and have an active open bank account. |
What is TrustedPayday.com?
TrustedPayDay.com is a short-term loan connection service. If you meet its basic eligibility criteria, TrustedPayDay.com looks for a suitable lender that may be able to finance your loan. But while some of the lenders in its network offer loans up to $1,000, keep in mind that not every lender is able to offer this large amount. In addition, the total cost of your loan and your loan term will depend on the lender you're connected with.
What are the benefits of TrustedPayday.com
There are a few reasons you might want to use TrustedPayDay.com to find your next lender:
Multiple lenders. Because TrustedPayDay.com is a connection service, you may be connected with multiple lenders at once — making it easier to compare offers.
Bad credit OK. TrustedPayDay.com works with short-term lenders that accept borrowers with less-than-perfect credit. And its lenders won't conduct a traditional credit check, so as long as you can repay, you might qualify for a loan.
Quick online form. Filling out TrustedPayDay.com's online form should only take a few minutes, and you may be connected with a lender shortly after you submit your information.
What to watch out for
While TrustedPayDay.com can be a quick way to find a lender, it does have a few drawbacks you should be aware of:
Must have a checking account. Unlike some direct short-term lenders, TrustedPayDay.com is completely online. In order to be connected with a lender, you'll need a checking account in your name.
Minimum income requirement. The lenders in TrustedPayDay.com's network require borrowers to make at least $1,000 a month after taxes. If you don't, you may not qualify for a loan.
No dedicated phone number. While TrustedPayDay.com does have a phone number you can call, it leads to a sister company, DollarConnect. And there's no option to speak directly to a representative, either.
Compare other short-term loan options
Is it safe to use TrustedPayday.com?
Yes. TrustedPayDay.com follows industry-standard practices, including outlining how it collects and uses your personal information. However, this doesn't mean there are no risks. Because your information will be shared with third parties in order to connect you to a lender, you may receive marketing and other messages long after you fill out TrustedPayDay.com's form. If you decide you no longer wish to get messages and information from TrustedPayDay.com, you can unsubscribe using the Unsubscribe link on the bottom of its website.
TrustedPayday.com reviews and complaints
There aren't any reviews posted online about TrustedPayDay.com or its parent company, Fast Flash Marketing, LLC. While this isn't necessarily a bad sign, it does mean that you won't know how others fared when connected with a lender. However, you can still use the Better Business Bureau (BBB) and Trustpilot to check up on your lender before you borrow.
Am I eligible
While each lender may have different requirements, you will need to meet these general criteria to apply for a loan through TrustedPayDay.com:
Employed for at least 90 days
$1,000 monthly income
Checking account in your name
US citizen or permanent resident
At least 18 years old
How do I apply
Filling out TrustedPayDay.com's online form should only take a few minutes.
Visit TrustedPayDay.com's website by clicking the Go to site link at the top of this page.
Enter your full name, year of birth, last four digits of your Social Security number and your zip code. Then click Click to Begin.
Fill out the online form with information about yourself, including your estimated credit score, your income and your bank account numbers. Then click Submit.
TrustedPayDay.com may take up to five minutes to fully process your application and connect you with a lender. If you are connected, it will redirect you to the lender's website to complete a full application.
What documents do I need to apply?
While you won't need to submit any documents, you will need the following information:
Home and work phone numbers
Email address
Bank account numbers
Social Security number
Driver's license number
I was connected with a lender. Now what?
Once you've been connected with a lender, follow its instructions carefully. You may be required to submit additional information or visit a store to fill out some forms. If approved, read the loan contract and note the fees and interest you'll have to pay. You should also set up payments and understand the due date. Otherwise, you may risk damaging your credit and being charged extra fees.
Are payday loans available in my state?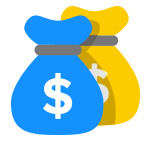 Compare short term loans in your state
Bottom line
TrustedPayDay.com can be a quick way to find a short-term loan, but it may doesn't have any reviews and requires that you meet a certain monthly income to qualify. If you're still searching for the right lender, read our guide to payday loans to learn more about the process and compare your options.
Frequently asked questions