Finder is committed to editorial independence. While we receive compensation when you click links to partners, they do not influence our opinions or reviews. Learn how we make money.
Best business loans for startups
Ready to turn your side hustle into a bonafide business?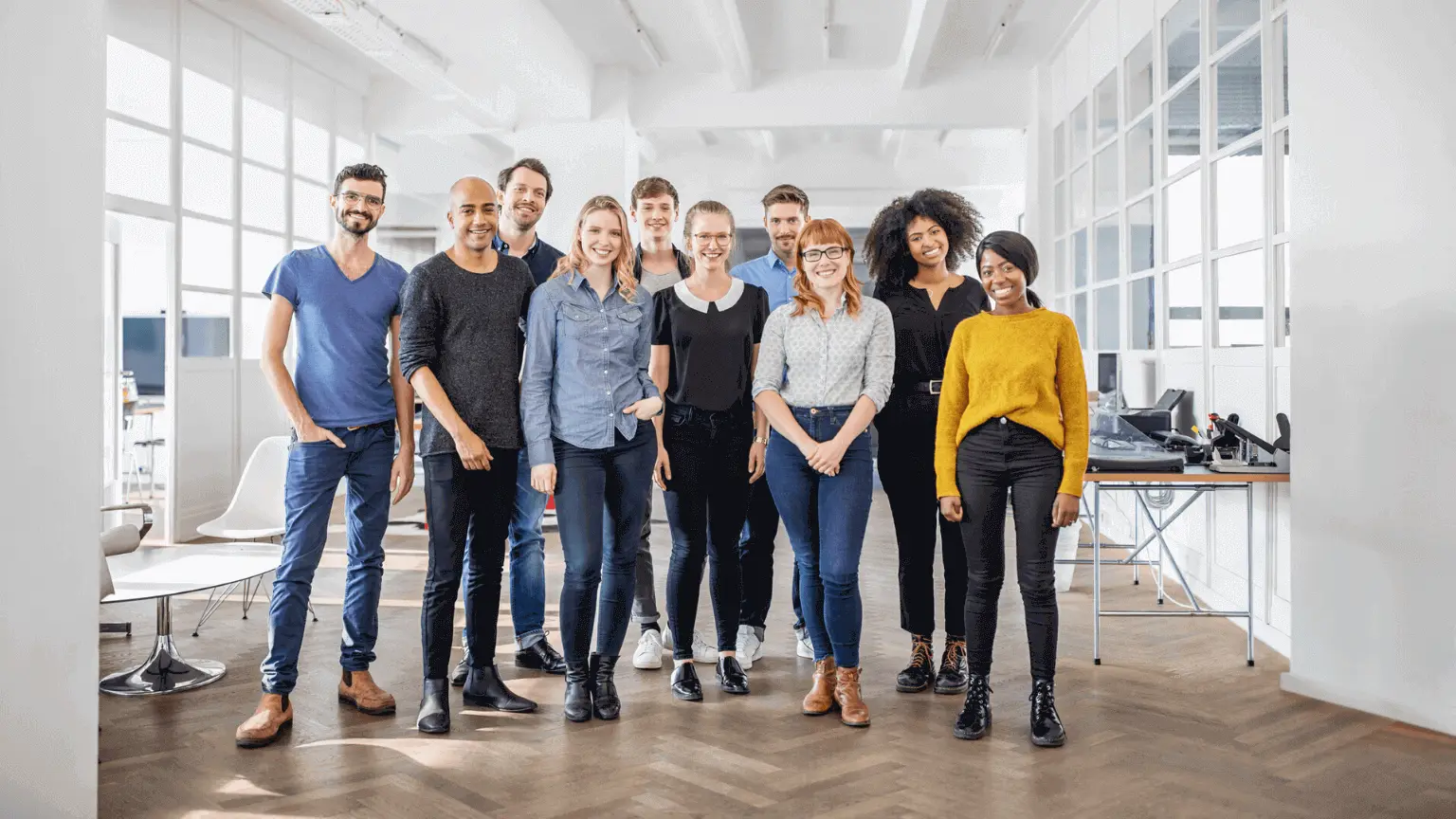 Finding financing at the earliest stages of opening a business can be nearly impossible if you don't know where to look. But there are more than just bank loans available for startups. Learn more about the ways you can fund your business and compare lenders that offer startup business loans.
9 best startup business loans
How does a startup loan work?
Startup loans work like almost any other business loan. Your business borrows money then repays it plus interest and fees over a set period of time. And while applying for a business startup loan does not take much time, it can take up to a month or more for the lender to process your application and disburse approved funds. The amount you receive may vary based on the type of loan you apply for as well as on the industry you're in, and terms can last anywhere from a few months to multiple years.
What sets startup loans apart is the eligibility criteria and application process. Since your business isn't off the ground and hasn't generated much revenue yet, your lender won't have much to go by other than your personal credit and business plan. Both of these need to be strong to qualify for most startup loans. Most lenders also have minimum monthly revenue requirements as well as business age requirements your business will need to meet before it qualifies.
11 ways to finance a startup
A business loan isn't the only to cover the costs of your new business — it might not even be the best option. Before you take out a loan, consider your choices to find the right combination of funding.
1. Unsecured business loans
An unsecured business loan doesn't require any collateral. These can be hard to come by if you haven't opened your business yet, and it can be expensive since lenders tend to see startups as a risk. However, they have a number of benefits: You won't risk losing any of your business's assets if things don't work out and can't pay back the loan. But you could still lose some of your personal assets if it requires a personal guarantee.
2. Secured business loans
A secured business loan is backed by some of your business or personal assets as collateral. They can be easier to come by as a startup since the collateral offsets the risk for the lender. They also tend to have more favorable rates and terms than unsecured business loans. But you risk losing your collateral if you or your business isn't able to repay the loan.
Compare secured and unsecured business loans
3. SBA loans
These government-backed loans come with some of the most competitive rates and terms out there. While not all programs are available to startups, your business might be able to qualify for a microloan or other small loan, which typically run up to $350,000. But they're not always easy to get — only 54% of SBA loan applicants were approved in 2016, according to a Federal Reserve survey. You should also be prepared to spend at least a month working on the application and even longer waiting for an approval decision.
4. Microloans
Microloans are small-dollar financing available to all types of businesses, including startups. They are designed to help you cover the little things when you're just getting on your feet — like buying office supplies or stocking up on your first set of inventory. Microloans typically start around $500 and come with shorter terms than your typical unsecured loan, but they may also have higher rates.
5. Personal loans
If you have strong personal credit and a steady source money coming in, personal loans could be a better deal than a business loan when you want to start a business. Your lack of experience won't hurt your application, and many states don't allow lenders to charge more than 36% APR. However, personal loans rarely go above $100,000 or come with terms longer than seven years, so it might not be able to cover all of your startup costs.
6. Equity investments
One of the more common ways to fund a startup is to take on investors in exchange for equity, or partial ownership of the company. Typically, small businesses can get an equity investment through a venture capital firm or an angel investor. There's no limit to how much money you can raise through this method. And while you won't have to pay back any of the money you receive from an investor, you could lose partial control of your company.
7. Crowdfunding
Entrepreneurs that have an pitchable idea might want to look into equity or rewards-based crowdfunding. With equity crowdfunding, your company starts an online campaign to receive funding from multiple investors in exchange for partial ownership. With rewards-based crowdfunding, your business offers prizes in exchange for donations. Like a personal loan, crowdfunding might not cover all of your startup costs, but could be great for funding a project.
8. Business grants
Startups with a mission — especially nonprofits — might want to look into business grants to get off the ground. Like an investment, you don't have to repay a grant. However, they can be highly competitive and require a lot of work. They also typically don't get much higher than around $15,000, so it will likely need to be supplmented by other funding methods.
9. Credit cards
A credit card can be a great way to cover smaller expenses and manage your company's spending since multiple people can have cards from the same account. Some of the top startup-friendly business credit cards have a 0% APR promotional period, making it a viable option for businesses that expect to be able to pay off what they spend within the first year. Other types of business credit cards offer rewards on office supplies, Internet and other costs you might incur during growth.
10. Rollover for business startups (ROBS)
If you're willing to borrow from your retirement plan, a ROBS might be a worthwhile investment for your startup. It involves taking advantage of a tax loophole that allows your business to access these funds without paying a penalty if it's the right type of corporation.
You need to have at least $50,000 in your retirement account to qualify and could face heavy fines, so many business owners opt to hire a third party to handle the complicated details. But if it works, you won't have to pay any interest, early withdrawal fees or lose equity in your company.
11. Friend and family loans
Borrowing from your friends and family is sometimes the easiest way to get a good deal on startup funding — and there's a chance you might not have to pay interest or sell any equity. Want to make it official? Use a service like LoanWell to whip together a legally binding contract with interest fees and late penalties.
What are the differences between debt finance and equity finance?
There are three main types of funding: Debt, equity or internal funds. Debt involves borrowing money from a business lender, equity finance is provided by an owner or investor, and internal funds are derived from cash flow or profits.
In a business's early stages, internal funds can be harder to come by. This leaves you with a choice between debt and equity finance.
Features
Debt finance
Equity finance
Where to find it

Banks
Credit unions
Online lenders

Angel investors
Family and friends
Business partners
Crowdfunding

How much you can borrow
Business loans usually range from $1,000 to $5,000,000.
It could be hundreds or millions of dollars, depending on the source.
How it's repaid
You make regular payments to repay the debt. Terms differ depending on the lender.
It isn't repaid, but the financiers may then own a part of the business or take part in decision-making.
Pros

You stay in control of your business
Some business lenders have flexible eligibility criteria
There's a range of loan types available
Funding can be quick depending on the turnaround time

No collateral is required
You're not required to repay the funds
Investors can provide strategic guidance for the business
No exposure to interest rate changes

Cons

You may be required to provide collateral as security
There may be restrictions on the fund use
Your profits need to be used to repay the debt

Finding equity finance is usually a slow process
You usually give up some control of your business or the business decision-making power
The funds can come with restrictions on usage
There may be conflicts with investors on which direction to take the business
What will a startup loan cost?
Business lenders charge a variety of different rates and fees for their loans.
Upfront costs. Lenders may charge an establishment fee or application fee when you borrow a loan. This is typically added onto your loan amount when you receive your loan funds.
Ongoing costs. You may have to pay daily, monthly or annual fees to service the loan. Other costs may include direct debit fees, transaction fees or line fees.
One-off costs. These can include early repayment fees, document fees, amendment fees and other costs associated with managing a business loan.
How do I find the right loan for my startup?
The best way to find a match for your new business is to shop around. Consider the following features when you're comparing business startup loans:
Loan amount. You'll need to have a clear idea of the amount your startup needs to avoid borrowing too much or too little.
Interest rate. Even a seemingly small difference in percentage can have a big effect on how much you end up paying as interest, especially if you borrow a large sum over a considerable period of time. Compare loans by APR to get a clear picture of the potential costs.
Eligibility criteria. Not all lenders have the same eligibility requirements. Make sure that you and your business meet the lender's requirements before you apply.
Turnaround time. Startup loans typically take longer to process than consumer loans, with some lenders taking up to a month or even more. If you need money in a hurry, consider other forms of credit, such as a personal loan.
Collateral. Many startup loans require you to provide some form of collateral. This can be through equity in your home or in the equipment or vehicles you own as part of your business. You can even get a business loan to purchase new equipment where the equipment itself acts as collateral.
Repayment terms. While it's easy to compare rates, the competitiveness of a business loan comes down to how much you pay each month. Work out your ongoing repayments to see if the loan is competitive and whether your business can manage the repayments.
Repayment flexibility. Can you make extra repayments? Are you able to repay early? Find out just how flexible this loan will be.
3 questions to ask before deciding on a lender
What does my business need the funds for? Are you planning to buy a fixed-price item like equipment, a vehicle or floor space? Or will the cost be variable, such as production supplies or to assist with cash flow? The way you want to use a loan will help guide which option is right for your business.
How will the loan be repaid? Can your business afford the monthly payment? What if the loan's terms include weekly or daily repayments? Have a plan for repaying the loan and make sure it doesn't affect your cash flow too much.
Is taking out a loan the right decision for my business? Extra money is always useful, but is your business in a position to be borrowing right now? Will the loan help your business expand or hinder it by having repayments eat into your profits?
Does my business qualify for a startup loan?
Eligibility requirements tend to vary from lender to lender. However, most focus on the entrepreneur's history of paying off personal debt rather than the business itself. Typically, you must have:
Good credit. Many business startup loan providers ask for a 680 credit score or higher.
No recent bankruptcies. In addition to looking at your credit score, startup lenders typically also look at your credit report. Bankruptcies stay on your report for seven years.
No recent delinquencies. If you've been late paying off debt, that could also hurt your chances of getting a startup loan.
A strong business plan. Since your business doesn't have a track record to back itself up, your business plan is often the only place where you get to make a case for yourself.
Compare secured and unsecured business loans
How to apply for a startup loan
Once you know how much you need to borrow and have compared lenders, you're ready to apply. To speed up the application process, ask your lender what documents and information you'll need before you apply. Many ask to see financial projections, a business plan and your credit report.
Next, follow your lender's instructions to complete the application. Most have online applications, but you may also need to speak with a loan specialist first to make sure your business is a good fit. Once you've spoken with someone and confirm you and your business are eligible, follow the instructions on the application. And if you run into any trouble, don't be afraid to reach out to customer service for help.
Not quite a startup? Compare other business loan options
Bottom line
Funding your startup can help increase profits, but it can be risky and expensive. Steer clear of startup loans until you have a well-thought-out business plan in place — even the best ideas require careful implementation. And remember that there are plenty of options at every stage of the business process, so read our guide to business loans for an overview of how funding your startup works.
Frequently asked questions