Finder may earn compensation from partners, but editorial opinions are our own. Advertiser Disclosure
Alternatives to InstaReM
Compare providers for your next international money transfer.
InstaReM only offers zero-margin transfers for some currencies and during certain hours. The company doesn't make it clear which currencies and hours this applies to.
Its rates can be very difficult to beat, but transfer options are also limited and it may not have the currency you're after. If you need a company with different transfer options, check out some of its top competitors.
---
Wise is one of the only other money transfer services to offer the mid-market rate. While it has a wider range of currencies to choose from than InstaReM, it can also take longer for some transfers to arrive. If you want mid-market rates, but also want to see if you can get even lower fees, it could be worth comparing InstaReM and Wise.
Why pick Wise instead?
Has a different fee structure to InstaReM, with the same mid-market rates
Offers a wider range of currencies
Could be cheaper for some currencies
Downsides
Percentage-based fees add up on large transfers
Transfer speeds will sometimes be slower
---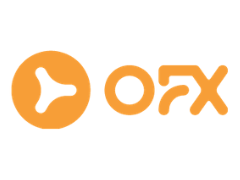 OFX is known for having a wide range of currencies and forex tools available, while InstaReM is still somewhat limited.
Why pick OFX instead?
No fees on transfers above $10,000
Over 50 currencies on offer
Fast transfers
Competitive rates with options like forward contracts and limit orders
Downsides
$15 fee on transfers under $10,000
Higher margin added to the exchange rate than most money transfer services
You can't see the rates unless you have an account
---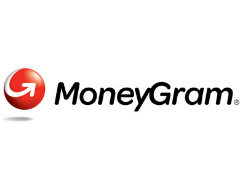 MoneyGram has an exceptionally wide range of currencies and destinations to choose from compared to InstaReM, as well as a lot of flexibility in transfer and payment methods. But this comes at a cost.
Why pick MoneyGram instead?
Cash payments and pickup available
Can pay with card
Near-instant transfers available
Has agents all around the world
Wide range of currencies available
Downsides
Typically more expensive than services like InstaReM
Can't send more than $10,000
Express transfers cost more
---
XE is a well-known company in the currency space. It typically doesn't charge transaction, commission or ongoing feess, opting to take a cut of the exchange rate instead. However, a nominal fee of 3USD (and its equivalent) applies to transfers below USD500 and its equivalent in other currencies.
Why pick XE Money Transfers instead?
Low fees
Offers market orders
Downsides
Less-competitive exchange rates than InstaReM
Transfer times can vary
---
Still looking for other options?
Our table lets you compare the services you can use to send money abroad. Compare services on transfer speeds and fees, then click Go to site when you're ready to send.
Alternatively,
learn more about InstaReM in our review.