Finder is committed to editorial independence. While we receive compensation when you click links to partners, they do not influence our opinions or reviews. Learn how we make money.
Wells Fargo Visa Signature® Card review
A no-annual-fee credit card with 50% extra value when you redeem your points for airfare.
finder.com's rating: 3.9 / 5
★★★★★
Get this card if you want a rewards card with a long intro APR period on purchases and balance transfers.
Pick something else if you want to earn a higher rewards rate.
Apply with a good to an excellent credit score of 670 or higher.
0%
Intro purchase APR
for the first 15 months (then 12.49% to 25.49% variable)
0%
Intro balance transfer
for the first 15 months (then 12.49% to 25.49% variable)
Details
| | |
| --- | --- |
| Product Name | Wells Fargo Visa Signature® Card |
| Card type | Visa |
| Annual fee | $0 |
| Purchase APR | 0% intro for the first 15 months (then 12.49% to 25.49% variable) |
| Balance transfer APR | 0% intro for the first 15 months (then 12.49% to 25.49% variable) |
| Cash advance rate | 23.99% to 25.99% variable |
| Cash advance fee | $10 or 5% of the cash advance amount, whichever is greater |
| Foreign transaction fee | 3% of the transaction value |
| Interest free period | Up to 25 days |
| Late payment fee | Up to $37 |
| Returned payment fee | Up to $37 |
Expert review
Review by
kliment.dukovski@findercrew.com
---
Kliment Dukovski is a credit cards writer. He's written over 600 articles to help readers find and compare the best credit cards. Kliment has also written on money transfers, home loans and more. Previously, he ghostwrote guides and articles on foreign exchange, stock market trading and cryptocurrencies.
Expert review
The Wells Fargo Visa Signature® Card could be right for you if you're looking for a no-annual-fee card that comes with rewards and a long intro APR period.
However, this isn't the best card to use abroad as it comes with foreign transaction fees.
The perks
Earn points.
Earn 5x points on grocery, gas and drugstore purchases on up to $12,500 for the first six months. After that, and on all other purchases, you'll get 1x points.
Extra value for your points.
You'll get 50% more value for your points when you redeem them for airfare. For example, 30,000 points is a $450 value toward airfare redemption or a $300 value toward cash redemption.
Intro APR period.
The 0% intro APR period on purchases and balance transfers is valid for the first 15 months. After that, a variable APR of 12.49% to 25.49% applies.
You'll also like…
No annual fee.
You'll pay no annual fee to own the card.
Travel benefits.
This includes travel and roadside assistance, roadside dispatch, trip cancellation protection, lost luggage reimbursement, auto rental collision coverage, travel accident insurance, and emergency card replacement and cash disbursement.
Security.
This chip-enabled card comes with rapid alerts, purchase security, price protection, cellphone protection, and extended warranty protection. The Zero Liability program protects you from unauthorized transactions.
Case study: Aliyyah's experience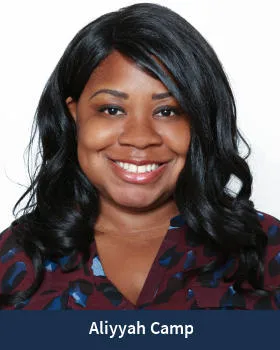 Aliyyah Camp
Publisher
This was my very first credit card — I got it while I was in college. It was simple for me to get because I already I had a checking and savings account with Wells Fargo. I received an offer from them, verified my information and was approved.
My initial credit limit was $3,000, which was a great starting point for me. Over the years, my limit has increased — sometimes automatically based on good payment history, and sometimes by my request.
I've since graduated to other Wells Fargo cards that offer better rewards, but I keep my Visa Signature card open to maintain the length of my credit history.
What to watch out for
Foreign transaction fees.
You'll pay 3% of each transaction when you use this card outside of the US.
Different Visa credit cards.
Depending on your credit score and other factors, you may not get the Visa Signature version of the card. Instead, Wells Fargo may issue a Visa Platinum card.
Compare rewards credit cards
What to know before you apply
You may apply for the card if you're at least 18 years of age and a citizen or resident of the US.
Also, you'll need to provide your:
Full name and contact details
Date of birth and Social Security number
Monthly payments toward rent or mortgage
Gross annual income from all sources
What credit score do I need?
Applying with a credit score of 670 or higher increases the probability of your application's approval.
What do customers say about the Wells Fargo Visa Signature® Card?
Customers love the bonus points they earn during the first six months. However, some customers don't like the fact that they didn't receive a Visa Signature card. Instead, they got a Visa Platinum card.
The Better Business Bureau is yet to rate or accredit Wells Fargo.
How to apply for the Wells Fargo Visa Signature® Card?
On the Wells Fargo Visa Signature® Card website, click Apply Now.
If you're an existing Wells Fargo customer, provide your login details. If not, click Continue.
Complete the application form.
Check if the information you've entered and click Submit.
I got the card. Now what?
Download the Wells Fargo Mobile app. Use the app to make money transfers, to pay your bills, to track your investments and more.
Avoid interest. After the close of each billing cycle, you have a grace period of 25 days to pay your balance. If you do, you won't pay interest on your purchases.
Customer service. If you have questions, call 800-642-4720 or contact Wells Fargo via Facebook @wellsfargo or connect on Twitter @WellsFargo.
Bottom line
This card comes with short-term and long-term benefits, and you get to make the most of it in the first six months. With no annual fees and an intro APR period for the first year you'll save money.
However, if you think there could be a better card for you, check out other credit cards to compare your options.
Frequently asked questions.
Credit card ratings
★★★★★ — Excellent
★★★★★ — Good
★★★★★ — Average
★★★★★ — Subpar
★★★★★ — Poor
Our team evaluates credit cards to determine their value against similar cards on the market.
We rank card types — travel, cash back, business — on a set of factors that are most relevant to that type of card. We create these rankings to help you narrow down a credit card that best suits your spending and budget.