Finder is committed to editorial independence. While we receive compensation when you click links to partners, they do not influence our opinions or reviews. Learn how we make money.
Compare retail business loans
Here's how to get a loan to help you start a new retail business or buy an existing one.
Editor's choice: First Down Funding business loans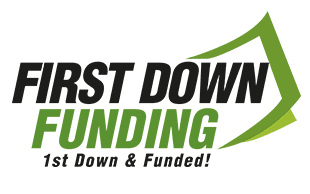 No prepayment penalties
Competitive rates
Works with bad credit and most industries
Check eligibility
Finding the right loan is crucial when it comes to starting your first business or expanding into new markets. There are business loans for just about everything, from buying your retail space to solving short-term cash flow issues. If your business needs it, chances are there's a loan available and our guide will help you narrow down your options so you can keep things running smoothly.
How can a loan help my business?
Finding the right financing can help you get your retail store off the ground or expand your operations. A business loan can help you finance whatever it is you need to make your business succeed, including:
Purchase equipment. The equipment your business needs can range from a laptop and bookkeeping software to industrial-grade restaurant equipment. If you need to purchase equipment, a business loan can cover the upfront cost and allow you to spread payments out over time.
Purchase inventory. Retail shops often need to buy inventory in bulk. A business loan can be used to stock your shelves and keep the racks full during a busy season.
Increase working capital. The day-to-day cost of a business can fluctuate rapidly depending on what your retail business handles. Whether you're facing a dry spell and need a little extra or need to hire extra help during the busy season, a business loan can help you with your working capital.
Invest in marketing. The cost of new website design or a slick ad can add up quickly. A business loan can give you the money you need to hire the best talent so you can give your customers a reason to keep shopping with you.
Purchase real estate. If you're ready to expand your retail business from online to a physical location, a loan can help finance the purchase of real estate.
Loans to compare for your retail business
7 types of business financing to consider
What type of financing does your retail business need to be better? By considering how these companies typically generate revenue and common expenses specific to the retail business, we've listed seven types of financing that could most benefit a retail business.
Loan type
Amounts
Pros
Cons

Access funds when you need them
Interest charged only on the money you spend
Less risk than with a term loan
Freedom to negotiate fixed or ongoing terms

Good credit history required
Doesn't provide long-term business financing
Monthly interest and fees apply

Borrow a single sum that can be paid back over time
Fixed and variable rates available
Regular repayments required
Can be used to fund major purchases and expenses
Terms of up to 15 years or more available

Borrowing a larger amount comes with a higher level of risk
You will usually need to offer an asset as security for the loan
Not as flexible as other options

Up to $20,000 per cardholder

Spend money when you need to
Pay down your debt through monthly payments
Great for managing your business day to day
Can earn rewards or frequent flyer points on your spending

Good credit history required
Interest charges can quickly accrue
Keep track of your spending so you don't exceed the card limit
Annual fees

Easy application process and fast approval
Quick access to the funds you need
No security requiredShort- and long-term financing available
Early repayment often allowed

Higher interest rate and fees
Penalties if you miss a payment

Suitable for businesses that receive the majority of their payments by credit card
Quick and efficient access to funds
Don't need to offer an asset as security
Sometimes available to borrowers with less than perfect credit history
Repayment amounts depend on your earnings

Can be more expensive than other business loan options
Plans usually only last for a maximum of 12 months
If sales figures don't meet expectations, you may need to find money elsewhere to pay off the advance

Generally 60%–70% of the property's value, but up to 80% in some circumstances

Helps you purchase a commercial property
Wide range of loans available
Flexible repayment options to suit your cash flow

Higher interest rates and fees than residential home loans
Security required

The cost of the equipment you need to purchase

The equipment you buy is used to secure the loan
Flexible payments
Tax deductible options available

Multiple fees apply
May require a consultant or specialist
What option is best for my business?
The right loan for your business depends on a number of factors, including:
Your needs. The loan you choose will vary depending on whether you want to buy a retail space, purchase equipment, manage cash flow fluctuations or satisfy a range of other financial requirements.
Your assets. If you have valuable assets you can use as collateral for a loan, you may be able to access a wider range of loan options or get a better rate.
Your credit history. While there are loan options available for borrowers with bad credit, having a good credit history improves your chances of finding a good loan at a low rate.
Expenses to consider when opening a new retail business
Starting a new business can be a huge undertaking that many people aren't prepared for. To stand out, you need to have the capital to purchase everything you need. Understand the costs of setting up shop by factoring these common expenses into your loan decision.
Purchasing or leasing a retail space.
Store fixtures like furniture, shelving and display cases.
Store equipment like computers, cash registers and security cameras.
Hiring and ongoing payment of staff.
Initial marketing and advertising costs.
Purchasing inventory.
Office supplies.
Insurance coverage.
Internet, phone and power connections.
Professional legal and accounting services.
Even if you're not running a brick-and-mortar storefront, many of these costs still apply. There are also some additional costs that online retailers need to consider that some physical locations don't. These include web design, SEO optimization and finding suitable warehouse space to store your inventory.
The best way to wrap your head around the full cost of opening a new business is to put together a comprehensive business plan that outlines your startup costs and operating expenses. Include a realistic timeframe for how long it will take you to break even and start making a profit.
Expenses to consider when purchasing an existing business
If you're buying an existing business, the good news is that the previous owners have already done some of the hard work for you. The bad news is that they may not have been running the business as successfully as possible. You may have some extra expenses to help your new retail store performs to its full potential that include:
The cost of buying the retail business.
The cost of purchasing or leasing retail space.
Improvements and upgrades to old equipment.
Upgrades to shop fixtures.
Purchasing new inventory.
Paying staff and hiring new team members.
Marketing and advertising costs.
Insurance coverage.
Professional legal and accounting services.
Do your due diligence before purchasing an existing business. Consider why the current owner is selling and look at the sales, operating costs, profits, assets and liabilities of the business before you decide to buy.
What types of retail businesses can get a loan?
No matter what your store sells or your inventory, there's likely a loan out there to finance your business. The list below is a short overview of the potential business that can find financing through a business loan.
Supermarkets and grocery stores
Convenience stores
Fashion retailers
Footwear retailers
Toiletries and cosmetics stores
Furniture stores
Homewares retailers
Appliance retailers
Electronics retailers
Sporting goods stores
Gift shops
Book stores
Discount and variety stores
Health stores
Jewelry stores
Toy stores
Pet stores
4 tips to easily apply for a business loan
Keep these four tips in mind when prepping for your business loan application.
Know your finances. Your loan application depends partly on your financial history. By knowing your score and debt-to-income ratio, you'll be in a better position to present your business as another part of your financial future.
Determine why you need a loan. Every business is unique, so know exactly what you need a loan for. This guides you to a strong application with the right lender.
Find the right lender. No matter what type of financial institution you apply with, it's got to be the right fit for your business. Between large national banks, smaller regional credit unions, crowd-funding and non-bank lenders, you should be able to find something that works for your financial needs.
Prepare your application. This should include your business plan, the financial history of you and your business and how your loan money will be spent.
Bottom line
Finding a loan for your retail business doesn't have to be difficult. Whether you're starting from scratch, expanding your current operations or purchasing a business, you have loan options available to help you finance the next part of your career.
Frequently asked questions
More guides on Finder