Progressive Debt Relief review
Debt settlement for payday loans and more — but with almost no information available online, we have questions about its legitimacy.
Best for settling payday loan debt.
Pick something else if you want to know costs and savings upfront.
Progressive Debt Relief details
Free quote or consultation
Yes
Services
Debt relief
Minimum debt
Not stated
Typical turnaround
Not stated
Direct or third-party negotiations
Direct
Types of debt
Payday loans and other unsecured debt
Accreditations
Trade organizations: None
Other: None
Ratings
BBB: Not accredited, not rated, 3.6 out of 5 stars based on 9 reviews
Trustpilot: No Trustpilot reviews
Free resources or tools
Basic financial literacy powerpoint, blog on debt relief, debt collection and payday lending


Customer service
Phone: 877-590-1847
Email: contactus@progressiverelief.com
Mail: 5703 Red Bug Lake Rd #283, Winter Springs FL 32708
How does Progressive Debt Relief work?
Progressive Debt Relief works by negotiating with your creditors — including payday lenders — to reduce your balance in exchange for a one-time payment. It's unclear if Progressive Debt Relief has any minimum debt enrollment requirements. But most companies require at least $7,500 to sign up for debt relief.
How much does it cost?
Progressive Debt Relief doesn't disclose the typical fees it charges people enrolled in the program. Typically, fees range from around 15% to 25% of the debt you enroll, at the end of the program.
How much could I save with Progressive Debt Relief?
This company also doesn't mention the typical savings customers receive by signing up for this service. Usually, debt relief companies can negotiate down your debts by around 50% — which means a 25% to 35% savings after fees.
Is Progressive Debt Relief legit?
It's not clear. Most legit debt relief companies are a member of the American Fair Credit Council (AFCC) or the International Association of Professional Debt Arbitrators (IAPDA). But Progressive Debt Relief isn't a member of either. Though it doesn't appear on the Federal Trade Commission (FTC) list of banned debt relief companies, which could be a better sign.
I struggled to verify that the company is still in business. I called Progressive Debt Relief's customer service line twice during normal business hours and was sent to voicemail both times. Its security certificate isn't up to date and it uses Google's terms and privacy policy, rather than having a unique one of its own. But its social media pages are still active and it appears to be regularly publishing blog posts about debt.
Pros
Specializes in payday loan debt relief
Upfront about debt settlement risks
Transparent about debt settlement process
Cons
No information about costs, savings or requirements online

Not a member of the AFCC or IAPDA

Difficult to contact
Concerning customer reviews
See other debt relief companies
To check out a provider that has more information available, compare more options before contacting Progressive Debt Relief.
Progressive Debt Relief reviews and complaints
This debt settlement company only gets a handful of online reviews and complaints, mostly on its Better Business Bureau (BBB) profile. Some customers state they're grateful that Progressive Debt Relief helped get them out of debt. But many complain that their accounts had not been settled and that they weren't able to access the money they deposited into their savings accounts.
The BBB has withheld its rating of the company while it investigates these complaints.
What is Progressive Debt Relief?
Progressive Debt Relief is a Florida-based debt settlement company that specializes in negotiating with payday lenders. Since its founding in in 2007, customers have enrolled over $7.9 million in debt in the Progressive Debt Relief program. It's settled over $5.3 million and saved clients over $2.6 million in total.
CEO and CFO Kameron Kaviani is also the CEO of DTO Property Rentals and Magnolia Bar, both located in Orlando. And he also serves as the Chairman of Undergraduate Studies Advisory Board & Division of Student Learning at University of Central Florida.
How do I get started?
You can get started over the phone or online. To sign up online:
Go to the Progressive Debt Relief website and click Free consultation.
Fill out the form with your name and contact information.
List the types of debt you'd like to enroll and how much you owe.
Submit the form.
Typically, you should hear back from a debt specialist within 48 hours of submitting the form.
I've signed up, what happens next?
Your debt specialist will analyze your personal finances to make sure you qualify for the program. They'll also look at your monthly income and bills to make sure you have enough cashflow to put toward the programs.
Debt relief involves making monthly contributions to a savings account, which the company uses to pay off creditors and collect fees. After the consultation, you should receive an email with details on how much you're expected to contribute each month toward debt relief. Your account manager should contact you around 90 days after you're officially enrolled to make sure your financial situation hasn't changed.
While Progressive Debt Relief doesn't disclose how long the program takes, most debt relief programs run between 24 and 48 months.
With its out-of-date security certificate, unresponsive customer service and lack of unique privacy policy, Progressive Debt Relief may not be the safest option. Compare other debt relief companies to see how it stacks up.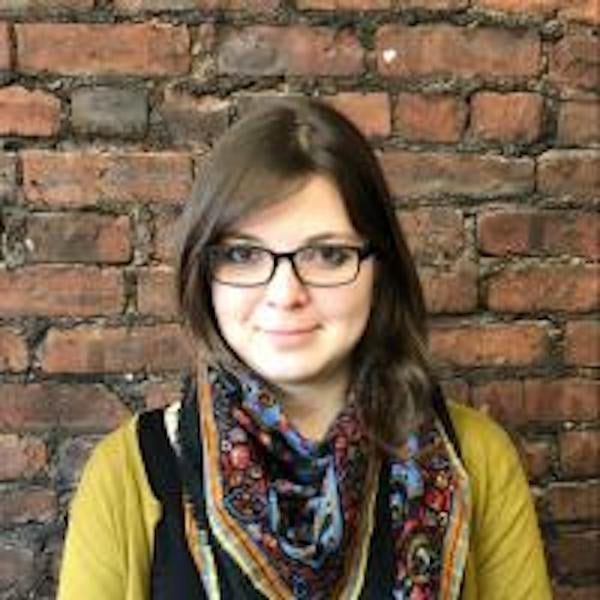 Review by
anna.serio@finder.com
---
Anna Serio is a trusted lending expert and certified Commercial Loan Officer who's published more than 1,000 articles on Finder to help Americans strengthen their financial literacy. A former editor of a newspaper in Beirut, Anna writes about personal, student, business and car loans. Today, digital publications like Business Insider, CNBC and the Simple Dollar feature her professional commentary, and she earned an Expert Contributor in Finance badge from review site Best Company in 2020.
Expert review
Progressive Debt Relief is a debt settlement company that specializes in payday loans — though any type of unsecured debt could likely qualify. Unlike some debt relief programs, it's upfront about the impact debt settlement can have on your credit and gives a detailed account of the process. But it's not upfront about potential savings or fees.
In fact, there's such little information available about this company, it's not clear if it's still in business. Its security certificate for its website has lapsed, and I wasn't able to speak with a representative, despite calling multiple times during its business hours. And despite filling out its online form, I haven't heard a word from this company. You might want to look into other options that are easier to reach and research ahead of time.