Finder is committed to editorial independence. While we receive compensation when you click links to partners, they do not influence our content.
Compare professional liability insurance
Protect your career from faulty advice or failed services you've provided to clients.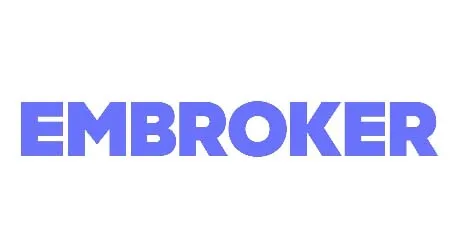 23 customizable policies
Instant coverage in under 10 mins
Personal advisors
Get quotes
Professional liability insurance helps defend you against claims your clients may make against you. Professionals across many industries can benefit from this coverage, from doctors to media consultants. However, it's important to understand the type of coverage you buy and what claims will be covered.
What is professional liability insurance?
Professional liability insurance covers your business if a client or patient claims you provided incorrect advice or negligent service. This type of policy helps you pay for expenses related to being sued by a client for a covered claim. This insurance is also called errors and omissions insurance, or the shorter E&O.
What does professional liability insurance cover?
Your professional liability policy protects you from a variety of different claims, including:
Incorrect or misleading advice
Advice that led to financial or physical harm
Omitting advice that could have informed a customer decision
Failing to complete your task or offered services
False claims of negligence or failure to perform your duties
What types of expenses will be reimbursed?
Your policy should reimburse you for expenses related to defending yourself in court and paying any settlements or fines. These may include:
You're sued by a client. You get protection for the cost of defending yourself.
You owe money after a lawsuit. Your insurance pays settlement amounts you owe to the client suing you.
The government fines you. You can get compensated for civil fines you face as a result of your wrongful conduct or advice.
One of your employees causes a lawsuit. You get protection if the claim arises from an employee's incorrect service or advice.
You lose a client's important documents. Your policy may pay to replace any documents or information you lost out of negligence.
Do I need professional liability insurance?
Your services and advice could turn into an unforeseen loss for your clients, even if your advice is supported by research or your services meet top-quality standards. In addition, customers may sue you for mental and emotional suffering. Liability claim cases and settlements can get expensive and take a toll on your business.
Compare professional liability insurance
What types of businesses need professional liability insurance?
Professional liability insurance works best for those who provide clients a service or advice for a clients' success or physical care. Professions well suited for this liability coverage:
Accountants
Architects and engineers
Education consultants
Financial advisers
Healthcare providers
IT companies
Personal fitness trainers
Public relations consultants
Real estate agents
Surveyors
Tattoo artists
You might need professional liability coverage if:
You give business, medical or legal advice. If clients face harm or losses after taking your advice, they might want you to compensate them for that loss.
You offer professional services. You might overlook key details like a scammy bank transaction or computer security weakness, putting your clients at risk.
You treat patients. Any profession that deals with a patient's health might need wide liability coverage. That may mean dieticians, veterinarians, physical therapists or traditional doctors.
What's the difference between professional liability and public liability?
Professional liability kicks in when the damage results from faulty professional advice, omitting key advice or failing to perform your offered service. The damage can include physical injuries to patients, property damage, financial losses and emotional trauma.
Example: A celebrity receives negative media attention and a smeared reputation after following a public relation manager's advice.
Public liability kicks in when the damage is unrelated to your profession or when it's an effect of a professional service performed correctly. This liability can include personal injury or property damage.
Example: A customer spills your restaurant's hot drink and burns their skin. Your restaurant didn't provide a warning that the drink was hot.
What do professional liability policies exclude?
Your professional liability policy likely won't cover intentional or criminal actions leading to your clients' harm. It also doesn't cover all liability risks your profession may face, such as defaming another person's reputation or misleading advertising. The exact areas covered should be outlined in your policy.
What should I watch out for with professional liability coverage?
When buying professional liability protection, keep these factors in mind.
You must tell your insurer about prior incidents that could lead to a client's claim.
Policy wording varies with each policy, be careful to read the fine print and definition of each coverage type when comparing policies.
Claims-made policies won't cover you if you cancel before someone files a claim against you.
Buying tail coverage or setting a retroactive date may raise your insurance premium.
Some companies cover all prior acts as an included benefit.
How do professional liability claims work?
When a client claims you gave faulty professional advice or services, you'll need to report that information to your insurance company. You should understand three important aspects of reporting the claim:
1. Know when you can report the claim.
Most policies specifically note when a client can file a claim against you. If you bought a claims-made policy, you can only report damage that happened while your policy was active. Also, you're only covered if the claim gets reported while the policy is active.
However, if you bought an occurrence policy, you can report the claim after the policy ends as long as the damage happened while it was active.
2. You can get protection for work completed before you bought your policy.
Insurers understand that a long time can pass before a client makes their claim against you. Many companies will assign a retroactive date that starts prior to the start date of your policy. You can be covered for any incidents that happen from this date as long as your client makes the claim during the current policy.
3. You can extend coverage upon canceling your policy.
Many companies allow you to extend your policy's coverage after you cancel your policy. You may pay an extra premium for this benefit, sometimes called tail coverage. Tail coverage may only last a short time, such as one year.
Bottom line
Professional liability policies help medical, legal and business professionals pay for court expenses if a client sues over previous work. To keep your career in good standing, make sure you have the best insurance protection for your business.
Frequently asked questions about professional liability insurance
More guides on Finder